The Malaysian Job Andrew Cockburn, Harpers. 1MDB.
StanChart's Troubled Loans Top $600 Million on Corporate Woes Bloomberg
Buffering Covid-19 losses – the role of prudential policy Bank of International Settlements
When Tailwinds Vanish John Luttig. A Thiel intern.
#COVID19
The science:

We Still Don't Know How the Coronavirus Is Killing Us David Wallace-Wells, New York Magazine. "[T]he degree to which doctors and scientists are, still, feeling their way, as though blindfolded, toward a true picture of the disease cautions against any sense that things have stabilized, given that our knowledge of the disease hasn't even stabilized." We have linked to most of the ways that doctors and scientists have been "feeling their way" as matters developed, but this is an excellent aggregation. A must-read.

COVID-19 Protocols: Clinical Course, Prognosis, and Epidemiology Brigham and Women's Hospital. Continuously updated. Note especially "Clinical Presentation (1)(a): Symptoms: Fever, 44-94% (varied temperature cutoffs in literature, no consensus)."

Presence of SARS-CoV-2 reactive T cells in COVID-19 patients and healthy donors medrXiv. "The presence of pre-existing SARS-CoV-2-reactive T cells in healthy donors is of high interest but larger scale prospective cohort studies are needed to assess whether their presence is a correlate of protection or pathology." Speculation that "a wet lab study from Germany suggests that some degree of limited background immunity against #COVID19 may exist in the population (~1/3 of their healthy donor sample) due to previous infections with other "common cold" coronaviruses," but the study itself is more cautious, as you see.

* * *Spread:

Global coronavirus death toll could be 60% higher than reported FT (not pay-walled). Another must-read. Handy charts:

 

The numbers are remarkable, and put to bed the idea that Covid-19 is akin to a bad flu season.

You can clearly see that in almost every country, spikes in mortality are *far* higher than what we see from flu etc (grey lines are historical death numbers) https://t.co/EiE5Q3OSmR pic.twitter.com/h4WIDqkBTD

— John Burn-Murdoch (@jburnmurdoch) April 26, 2020

In a Crowded City, Leaders Struggle to Separate the Sick From the Well NYT. Chelsea, MA.

Katharine Robb, a researcher at the Harvard Kennedy School who spent a summer following housing inspectors in Chelsea, was stunned by what she found — families living on porches, in unfinished basements or even closets, without access to running water, heat or sanitation.

"I didn't think conditions like this were happening in the 21st century," she said. "It reminded me of stories I heard of the late 1800s, at the beginning of sanitary reform, at the beginning of urbanization."

Stunned, I tell you. Stunned. One of the continuing sources of amusement for me during the pandemic is PMCs discovering how the world beyond the Acela really works.

In Taiwan's 'container houses' for migrant workers, coronavirus not the only health risk SCMP. Worker dorms were the cause of Singapore's "second wave," and they exist all over Southeast Asia. I wouldn't be surprised if they were a reservoir for a long time to come.

* * *Treatment and Vaccine:

Tom Hanks' Blood Will be Used To Develop COVID-19 Vaccine 8 Days. Not J.D. Shapely, then. A pity.

Popular heartburn medicine being studied as treatment for coronavirus ABC. n=185, details not published; no timeline for results.

* * *Testing:

Birx says US needs a testing 'breakthrough' to screen large numbers of people CNN

* * *Materiel shortages:

That Face Shield Might Have Been Made in a Party Space NYT. Reinventing the garment district; it's an actual factory.

Officials scale back McCormick Place plans by 2,000 beds as coronavirus curve flattens Chicago Tribune

* * *Economic effects:

Fact check: Hospitals get paid more if patients listed as COVID-19, on ventilators USA Today. No smoking guns here, but we do live with a system where upcoding can benefit a hospital's capital budget, just as elective surgery does.

* * *Corporate response:

Port Authorities Commit to Stay Open Amid Coronavirus Pandemic Bloomberg

* * *Political response:

Several states starting to reopen this weekend The Hill

Governor Ron DeSantis Calls Florida 'God's Waiting Room' For Seniors HuffPo

The US Political System Is to Blame for This Pandemic Jacobin

* * *Exit strategy:

The changes that will outlast the crisis Axios

* * *Remedies and ameliorations:

Seattle's Leaders Let Scientists Take the Lead. New York's Did Not The New Yorker. "Seattle's approach to COVID-19 mirrored E.I.S.'s guidelines. New York's did not." Well worth a read:

For more than a week, [infectious-disease specialist Dr. Francis] Riedo had been e-mailing with a group of colleagues who included Seattle's top doctor for public health and Washington State's senior health officer, as well as hundreds of epidemiologists from around the country; many of them, like Riedo, had trained at the Centers for Disease Control and Prevention, in Atlanta, in a program known as the Epidemic Intelligence Service. Alumni of the E.I.S. are considered America's shock troops in combatting disease outbreaks. The program has more than three thousand graduates, and many now work in state and local governments across the country. "It's kind of like a secret society, but for saving people," Riedo told me. "If you have a question, or need to understand the local politics somewhere, or need a hand during an outbreak—if you reach out to the E.I.S. network, they'll drop everything to help."

Animals Are Pointless, And We Should Be Too Current Affairs v. A doctor and medical ethicist argues life after 75 is not worth living MIT Ezekiel Emanuel, Technology Review. The latter link is from 2019, but Emanuel is on Biden's health care task force.
China?
Praised For Curbing COVID-19, New Zealand's Leader Eases Country's Strict Lockdown NPR
Situation Report: Vietnam Open Source Intelligence
India
Coronavirus: How India will play a major role in a Covid-19 vaccine BBC

How 6 foreigners survived in a cave in Uttarakhand for 25 days Times of India
LDP candidate's win in Shizuoka by-election gives Abe breathing room Japan Times
The Koreas
Kim Jong Un 'alive and well': South Korea Deutsche Welle

Do They or Do They Not Have COVID-19 Inside North Korea? 38 North

K-Pop's Quest to Rule the World Slows With Concert Venues Dark Bloomberg
Africa in the Path of Covid-19 NEJM
Syraqistan
How the US military should leave Iraq The Atlantic Council. Note the source.
Mexico all but empties official migrant shelters under coronavirus Reuters
The Perfect Storm: Caribbean Countries In For A 'Bloodbath' If A Major Hurricane Hits During COVID-19 Crisis, Say Leaders The Gleaner
Boaventura de Sousa Santos: "Moro is the U.S.' candidate for 2022". Brasil Wire. Bolsonaro too rich for our blood, I guess.
Assange
ASSANGE EXTRADITION: Espionage is the Charge, But He's Really Accused of Sedition Consortium News
Craig Murray Defence Fund Launched Craig Murray
Will Boris Johnson's brush with death prompt him to talk more honestly? Guardian
Trump Transition
Trump, Putin Joint Statement Calls For Cooperation—But Rattles Some U.S. Officials Forbes
Democrats in Disarray
Hertzberg is "principal political commentator" at The New Yorker:

 

Time for a military coup?

— Hendrik Hertzberg (@RickHertzberg) April 26, 2020

I guess because those weak sisters in the intelligence commumity couldn't get the job done. William Shawn must be rolling in his grave. Wonderfully clarifying, though!

'We're basically ill-prepared': Hobbled House majority frets about its effectiveness amid pandemic WaPo.

"The frustration is evident among House Democrats, with many increasingly convinced that Congress is functioning as a shadow of its former self, with rank and file largely bystanders as party leaders hastily assemble massive spending bills. More than a dozen told The Washington Post in recent days that the House was failing to meet its constitutional mandate amid an epochal global crisis, abdicating power to the Trump administration as the nation demands strong political leadership."

Maybe — hear me out — if the Democrats hadn't invested all their political capital in the damp squib of the Mueller investigation? On a daily basis for three years?

To solve our problems, marginalize Trump E.J Dionne. I know editors write the headlines, but that's toddler-level politics.
2020
Guillotine Watch
The key to escaping lockdown? Sleep in your guest room and pretend it's a trip. WaPo
Class Warfare
With Millions Unable to Pay for Housing Next Month, Organizers Plan the Largest Rent Strike in Nearly a Century The Intercept. For which the Sanders "movement" should be raising money ffs, even if Sanders believes electoralism is the right strategy.

'Heads we win, tails you lose': how America's rich have turned pandemic into profit Guardian

Millions of credit card customers can't pay their bills and lenders are bracing for the impact MarketWatch

Millions of People Will Face Stimulus Check Delays Simply Because They Are Poor Truthout

African Americans Make Up All of Richmond Coronavirus Deaths Virginia Public Media

The Ruling Class Does Not Rule Jacobin. "The key idea becomes a division of labor between those who accumulate capital and those who manage the state apparatus." Well worth a read.
How Infectious Disease Shaped American Bathroom Design NPR
Pandemics of the Past and Future: A Conversation with Nobelist David Baltimore Caltech
Antidote du Jour (via):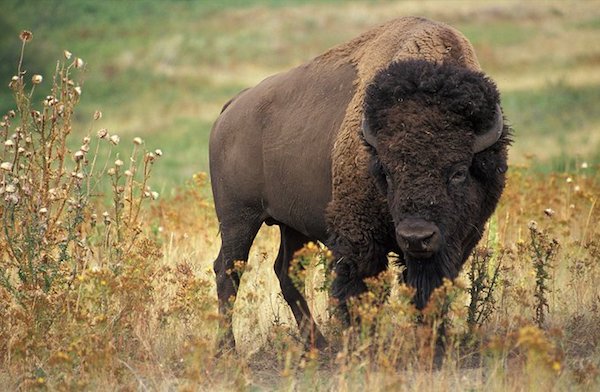 Bonus antidote:
Water buffalo live in the tropical and subtropical forests of Asia. They are aptly named, for they spend most of their time in water. Their hooves are extra wide and prevent them from sinking into mud at the bottom of ponds, swamps and rivers. #animal pic.twitter.com/9X5vq141qL

— $Franceley (@iamfranceley) January 5, 2020
Once submerged, the water buffalo becomes quite graceful!
See yesterday's Links and Antidote du Jour here.

Original Source