By Lambert Strether of Corrente.
#COVID19
At reader request, I've added this daily chart: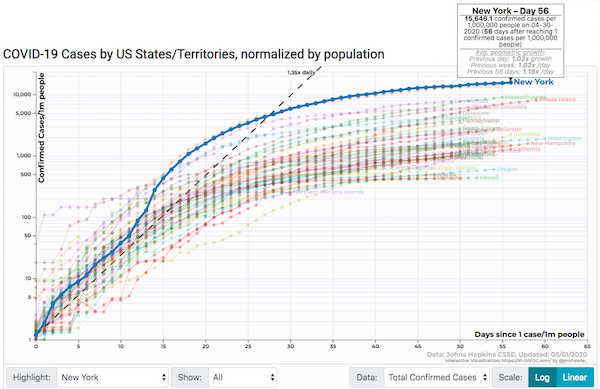 The data is the John Hopkins CSSE data. Here is the site. I have changed to a logarithmic scale for US States and territories.
New York's geometric growth continues at 1.02.
* * *
See Vice, "How to Read the Coronavirus Graphs":
Quantities that grow exponentially, when depicted on a linear scale, look like curves that bend sharply upward, with the curve getting constantly steeper. On a log scale, exponentially growing values can be depicted with straight diagonal lines.

That's the beauty of plotting things on log scales. Plots are meant to make things easy to understand, and we humans are much more adept at understanding linear, straight-line behavior. Log plots enable us to grasp exponential behavior by transferring the complexity of constantly steepening curves into the simplicity of an exponentially increasing scale.

On a log scale, we want to constantly be making the line more and more horizontal. The general concept of "flattening" is still a good one, but it's never going to curve down. And so what we should be looking, and hoping for is a trend toward horizontal.
Trade
"Shipping companies aren't betting against globalization over the long term even if they are pulling back ocean-going capacity this year. The turbulent response around the world to the coronavirus pandemic, with supply chains rattled and shortages of critical goods in many countries, has some world leaders calling for reshoring of manufacturing" [Wall Street Journal]. "Ship owners aren't buying it… reasoning that the pandemic and the crumbling trade economy is a detour from global growth and not a sea change. BIMCO's Peter Sand says China's sprawling factory sector and its extensive shipping infrastructure gives the country too big an advantage for companies to ignore.
Politics
"But what is government itself, but the greatest of all reflections on human nature?" –James Madison, Federalist 51
"They had one weapon left and both knew it: treachery." –Frank Herbert, Dune
"They had learned nothing, and forgotten nothing." –Charles Maurice de Talleyrand-Périgord
* * *
2020
Biden (D)(1): "POLITICO Playbook: Republicans' new red line" [Politico]. "BIDEN, during a fundraiser Thursday night, per pooler Madeline Rivera of Fox News: 'I view myself as a transition candidate. … My job is … to bring the Mayor Petes of the world into this administration, bring it into the administration, and even if they don't come in, their ideas come into this administration." • Welcome clarity on the payoffs — a Team of Larvals concept — but surely a little early?

Biden (D)(2): "'This never happened': Biden denies sexual assault allegation" [Politico]. "'No. It is not true. I'm saying unequivocally it never, never happened and it didn't,' Biden told 'Morning Joe' host Mika Brzezinski of the accusations made by former staffer Tara Reade." • A reasonably good round-up. There are two high level difficulties with simply taking Biden at his word: (1) Biden has a pattern of "inappropriate behavior" with women (up to Lucy Flores in 2014, reported in 2020), and that's before we get to the many photos and video of oddly, well forward behavior with young women and girls, and (2) Biden is a shameless liar, as we saw on Social Security in his single debate with Sanders.

Biden (D)(3) "Biden operatives accessed secret Senate records at University of Delaware before mid-March, report says" [FOX]. "Joe's Biden's campaign dispatched operatives to the University of Delaware's library in the past year to rifle through his secretive Senate records there, Business Insider reported [paywalled] Thursday — raising the possibility they accessed documents related to Tara Reade's accusation that he sexually assaulted her when she worked for him in 1993…. Biden campaign officials "rifled through" the documents on "at least one occasion," Business Insider reported, citing a statement from University spokeswoman Andrea Boyle Tippett. The campaign's visit to the library came some point after Biden announced his presidential campaign in April 2019 — but before "mid-March" 2020, when the library closed due to the coronavirus… The current chairman of the board at the University of Delaware, John Cochran, is a longtime Biden donor and former CEO of MBNA. [A]t least seven other members of the University of Delaware's board of trustees have donated to Biden's political campaigns." • From NicoleEinbinder, who broke the Business Insider story linked to by FOX:

Joe Biden said that Tara Reade's complaint could only be at the National Archives, at what was then called the Office of Fair Employment Practices. But, a National Archives spokesperson told me that they do not hold records from that office.

— Nicole Einbinder (@NicoleEinbinder) May 1, 2020

(The National Archives records would be closed until 2043.) And:

It's also important to note that Reade isn't just looking for the complaint. She has other reasons for wanting the University of Delaware to unseal the records: pic.twitter.com/FUXdj3tUU2

— Nicole Einbinder (@NicoleEinbinder) May 1, 2020

Biden (D)(4): "Biden nominates Chris Dodd of 'waitress sandwich' fame to help shop for female vice presidential candidates" [Washington Examiner]. • They're just trolling us, aren't they? Here is the "waitress sandwich" story; search on "Gaviglio." Ted Kennedy looks a lot worse than Bill Clinton, a considerable achievement, and Dodd doesn't look real good, either.

Biden (D)(5): "By Biden's Own Standards, He Is Guilty As Charged" [Andrew Sullivan, New York Magazine]. "The problem with defending due process in a case like Biden's with respect to Tara Reade is that Biden himself, when it comes to allegations of sexual abuse and harassment, doesn't believe in it. Perhaps in part to atone for his shabby treatment of Anita Hill, Biden was especially prominent in the Obama administration's overhaul of Title IX treatment of claims of sexual discrimination and harassment on campus. You can listen to Biden's strident speeches and rhetoric on this question and find not a single smidgen of concern with the rights of the accused. Men in college were to be regarded as guilty before being proven innocent, and stripped of basic rights in their self-defense… On Friday's Morning Joe, Biden laid out a simple process for judging him: Listen respectfully to Tara Reade, and then check for facts that prove or disprove her specific claim. The objective truth, Biden argued, is what matters. I agree with him. But this was emphatically not the standard Biden favored when judging men in college. If Biden were a student, under Biden rules, Reade could file a claim of assault, and Biden would have no right to know the specifics, the evidence provided, who was charging him, who was a witness, and no right to question the accuser. Apply the Biden standard for Biden, have woke college administrators decide the issue in private, and he's toast." •

Biden (D)(6): "Biden Campaign Fundraising Email Reminds Donors Sexual Assault Allegations Don't Bury Themselves" [The Onion]. "We'll be honest—this isn't going to be cheap. It's not just going away like we thought it would. We know it seems like we can coast off the media suppressing the story, but there's a lot of important work to be done behind the scenes to ensure these accusations never see the light of day. These sexual assault allegations have already broken through to The Washington Post, and if we don't meet our fundraising goal by midnight tonight, it could be front page news tomorrow." • Pitch perfect.

Sanders (D)(1): "Bernie's Army Redeploys to Support Covid-19's Frontline Workers" [In These Times]. "[Store clerk Josh Cano], 24, worried about bringing the coronavirus home because his mother has cancer and is undergoing chemotherapy. He had heard of an online form that activists from the Democratic Socialists of America (DSA) and the United Electrical Workers union (UE) were using to help workers organize to make their workplaces safer as the Covid-19 pandemic spread. The two groups—which had previously worked together on the Bernie Sanders campaign—were calling their joint effort the Emergency Workplace Organizing Committee (EWOC). The experience many EWOC organizers gained from the Sanders movement had a direct impact on their work. Officials from the DSA and UE said the group took ideas from the Sanders campaign—such as building a largely volunteer operation to do complex organizing—and applied them to workplaces rather than an election. Many former Sanders staff members also volunteered to help workers organize. It's one example of a possible path forward for the grassroots movement that powered the Sanders campaign—a way to channel its insurgent energy into new battles for social justice. Cano filled out the form, and Michael Enriquez, former deputy field director of the Sanders campaign in Iowa and a member of the EWOC planning committee, responded to assist the Sprouts workers." • So the Sanders site should be raising money for them.

Trump (R)(1): "President Trump's Favorability Ratings Recede from March's Peak" [PRRI]. "New data from PRRI shows that President Donald Trump's favorability rating has dropped seven points over the last four weeks. Today, just over four in ten (43%) Americans hold mostly or very favorable views of Trump, compared to a 54% majority who hold mostly or very unfavorable views of him. In mid-March, Trump's favorable rating was 49%, the highest at any point since 2015, and the first time in PRRI polling that Americans have been more likely to say they have a favorable than the unfavorable view (46%). Trump benefited from a brief 'rally around the flag' effect as the coronavirus pandemic began to spread in the U.S. But over the last four weeks — as the total number of reported U.S. cases of the coronavirus increased exponentially from around 33,000 cases to more than 900,000 cases — this boost has rapidly dissipated."

* * *

"The Democrats Have No Good Options" [The Atlantic]. "It is a strange thing to accuse the president of continuing to grossly mishandle the crisis and to simultaneously put trillions of dollars at his disposal." • Stranger than giving Hitler a space force?

"When a political campaign ends, where does all the extra money go?" [CBS]. "Despite more than $2 billion in fundraising and expenditures since the primary kicked off last year, records show the group of former Democratic presidential hopefuls who have now put their presidential dreams to rest were still sitting on some $44.5 million cash on hand at the end of last month." • Pocket change in the great scheme of things, although not to me, as a small donor. More: "Candidates have a number of options. In some cases, after a campaign ends, candidates continue to pay campaign-related costs. Once this is finished, they can also donate cash to charity and causes…. Former candidates can also transfer excess cash to the national party… candidates can also shift funds in their presidential committee accounts back to congressional committees as long as donations don't surpass limits on what donors had already contributed."
RussiaGate
"New Documents Show Strzok Countermanded Closure Of Flynn Case For Lack Of Crime" [Jonathan Turley]. "It was previously known that the investigators who interviewed Flynn did not believe that he intentionally lied. That made sense. Flynn did not deny the conversations with then-Russian Ambassador Sergey Kislyak. Moreover, Flynn told the investigators that he knew that the call was inevitably monitored and that a transcript existed. However, he did not recall discussing sanctions with Kislyak. There was no reason to hide such a discussion. Trump had publicly stated an intent to reframe Russian relations and seek to develop a more positive posture with them. It now appears that, on January 4, 2017, the FBI's Washington Field Office issued a 'Closing Communication' indicating that the bureau was terminating "CROSSFIRE RAZOR" — the newly disclosed codename for the investigation of Flynn. That is when Strzok intervened." • Read on for detail, which is ugly.
Realignment and Legitimacy
Third Party:

Here is what is real.

The Democratic Party elite doesn't care what we think. So all of the work that we do and have done around them is pretty much self torture.

We only will make a difference when we make ourselves a genuine #3rdparty collective voice. And it will be fun.

— RoseAnn DeMoro (@RoseAnnDeMoro) May 1, 2020

By the midterms:

Fundamentally, we need a progressive 3rd party.

I am willing to spend the rest of my life working for that.

And yes, November is a massive problem.

I just don't ever want to be here again with bad choices in my lifetime.

We should prepare for a #3rdParty for the midterms.

— RoseAnn DeMoro (@RoseAnnDeMoro) April 30, 2020

The other players would seem to be DSA and the Greens, and I'm not sure what they would think of this. But taking a big chuck of the labor movement out of the Democrat orbit would be… interesting. Especially considering that nurses are as well-liked as, say, firefighters.

"States Expand Internet Voting Experiments Amid Pandemic, Raising Security Fears" [NPR]. "Election officials nationwide are preparing for what may the highest election turnout in modern history in the middle of a pandemic. In response, several states will be turning to a relatively new and untested form of Internet-based voting to aid the voters who may have the most trouble getting to the polls. In the latest demonstration of the technology, Delaware will allow voters with disabilities to return their ballots electronically in its primary election next month, becoming the second U.S. state to do so. The decision comes despite grave warnings from the cybersecurity community that the technology doesn't offer sufficient safeguards to protect the integrity of an election. NPR is the first to report the development, which has yet to be announced publicly. Both the state, and the Seattle-based company administering the technology, Democracy Live, confirmed the decision, although they dispute the term "Internet voting" for the cloud-based system."

"Sclerotic America" [John Furlan, Econintersect]. "The U.S. has had sclerotic political leadership during this crisis. The U.S. is being offered the "choice" between Trump, 73, and Biden, 77. Its other major political players are Pelosi, 80, and McConnell, 78…. Trump of course bears most of the blame for the Covid-19 Crisis. But the Dems and liberal media also share a lot. Trump dithered for many crucial weeks after China's CCP very belatedly shut down Wuhan on January 23, many weeks after the virus emerged… What were the Dems and liberal media doing during those crucial weeks? From December 18 to February 5 they culminated three years of wasting the nation's time trying to impeach Trump for Russia- and Ukraine-gate, as the virus picked up steam. The Dems and liberal media held "debates" and primaries through March 17 in which Covid-19 was barely mentioned except in the context of Sanders' Medicare for All, focusing instead on such issues as Bloomberg's NDA's (Biden's opponents are now using a similar #MeToo attack)." • "The duty of an opposition party is to oppose."
Stats Watch
At reader request, I added some business stats back in. Please give Econintersect click-throughs; they're a good, old-school blog that covers more than stats. If anybody knows of other aggregators, please contact me at the email address below.
Manufacturing: "April 2020 ISM and Markit Manufacturing Surveys Are In Recession Territory Thanks To The Coronavirus" [Econintersect]. "Based on these surveys and the district Federal Reserve Surveys, one would expect the Fed's Industrial Production index growth rate to decline. Overall, surveys do not have a high correlation to the movement of industrial production (manufacturing) since the Great Recession. No question these surveys suggest the economy is contracting all thanks to the coronavirus."
Rail: "Rail Week Ending 25 April 2020 – Rail Decline Continues To Worsen" [Econintersect]. "Intermodal and carloads are under 2013 levels. Whilst container exports from China are now recovering, container exports from the U.S. continues to slow. The rate of growth of rail had been improving before the coronavirus (even though it was in contraction) – and now the coronavirus is driving rail deeper into contraction. The effects of coronavirus will continue to slow rail."
Construction: "March 2020 Construction Spending Improved" [Econintersect]. "Construction spending is trending downward but remarkedly strong considering the impact of the coronavirus pandemic. Private construction had been fueling construction growth – but currently, public construction is fueling the growth. Consider this a slightly worse report relative to last month even with the decline reported by Census.Construction spending growth is outpacing employment growth which is not uncommon during the growth cycles."
Honey for the Bears: "24 April 2020 ECRI's WLI Improves Again But Remains Deep In Contraction" [Econintersect]. "ECRI's WLI Growth Index which forecasts economic growth six months forward improved, remains in contraction, and remains at a level below the values seen during the Great Recession…. We are in a recession and just waiting for the NBER to declare it. Hopefully it will be decided quicker than the Great Recession which took one year."
* * *
Retail: "[Amazon's] sales jumped 26% in the first quarter as consumers locked down at home by the coronavirus restrictions rushed to order goods online. …[T]he company's profit also tumbled 29% to $2.54 billion while shipping costs in the normally slower quarter skyrocketed 49% to $10.94 billion" [Wall Street Journal]. "Amazon carried nearly twice as much inventory on its balance sheet as it counted in the year-ago quarter, and it is adding 175,000 warehouse and delivery workers to handle the surge. The company now projects about $4 billion in costs in the second quarter related to the Covid-19 outbreak."
Shipping: "FIATA warns global container imbalance at 'tipping point'" [American Shipper]. "The World Customs Organization's Private Sector Consultative Group on April 13 told customs authorities that current restrictions placed on containers of nonessential goods have already reduced access to containers for exporters with essential goods. 'If this continues, sooner or later, it will result in a halt in all container trade due to non-availability of empty containers,' industry representatives of the consultative group warned the Brussels-based global customs body. 'This is a very real and major concern.'"
The Bezzle: A parasitic infestation:
The owner of @ChiPizzaBoss shared this nightmarish Grubhub invoice that will haunt me for days. https://t.co/VMDcIgAqxd pic.twitter.com/Zz6cPi0HnJ

— Susie Cagle (@susie_c) April 30, 2020
* * *
Today's Fear & Greed Index: 44 Fear (previous close: 47 Neutral) [CNN]. One week ago: 38 (Fear). (0 is Extreme Fear; 100 is Extreme Greed). Last updated May 1 at 12:47pm
The Biosphere
"Michael Moore's 'Planet of the Humans' documentary peddles dangerous climate denial" [Yale Climate Connections]. "In one scene, author and film co-producer Ozzie Zehner falsely asserts, 'You use more fossil fuels [manufacturing renewables infrastructure] than you're getting benefit from. You would have been better off burning the fossil fuels in the first place instead of playing pretend.' That's monumentally wrong. A 2017 study in Nature Energy found that when accounting for manufacturing and construction, the lifetime carbon footprints of solar, wind, and nuclear power are about 20 times smaller than those of coal and natural gas, even when the latter include expensive carbon capture and storage technology. The energy produced during the operation of a solar panel and wind turbine is 26 and 44 times greater than the energy needed to build and install them, respectively. There are many life-cycle assessment studies arriving at similar conclusions. The film's case is akin to arguing that because fruit contains sugar, eating strawberries is no healthier than eating a cheesecake. It's true that the carbon footprint of renewable energy is not zero. But the film somehow fails to mention that it's far lower than the fossil fuel alternatives, instead falsely suggesting (with zero supporting evidence) that renewables are just as bad." • Can any readers who have seen the movie comment?
Health Care
The hour has produced the man:
"Has the coronavirus outbreak made you more or less likely to support universal health care proposals, where all Americans would get their health insurance from the government?"

% saying more, minus % saying less:

Moderates +38
Independents +25
Trump approvers +2
Republicans 0

— Will Saletan (@saletan) March 14, 2020
Thank heavens Joe Biden is running!
"San Francisco recruits army of social workers, librarians and investigators to track Covid-19" [Guardian]. "San Francisco has assembled an army of librarians, social workers, attorneys, investigators and medical students to find and warn anyone and everyone who may have been exposed to Covid-19. Large-scale tracing efforts have been proven to work in other countries, including South Korea and Germany, and are considered crucial to get the United States economy back on track. But tracing efforts in a nation as large and diverse as the US come with unique challenges, and California, the country's most populous state, is one of the first to start to take those challenges on. To set up an effective contact tracing program, California will have to increase its health department staff five or 10-fold, experts told the Guardian. The state is eventually planning to recruit 10,000 tracers, according to Gavin Newsom, the state's governor – and test up to 80,000 people each day, relying on paid health workers and volunteers. But some municipalities are ahead of their curve, and are already beginning to recruit and train tracers." • Interesting. The sort of thing a Jobs Guarantee would be ideal for.
Groves of Academe
"University finances" [The Grumpy Economist]. "It's hard to think of a business model more susceptible to pandemics. Students come to universities from all over the country, and all over the world. Many US colleges are highly dependent on full-tuition revenue from overseas, especially China. College education was a big export industry for the US, which travel and visa restrictions are likely to kill. Many state schools depend on people paying full tuition from out of state. Lots of people are not likely to want to pay for online classes, and they certainly don't want to pay more quarters of room and board while living at home in another state. (This might be good for some flexible state schools or community colleges that can let people pick up some transferable credits). Classes are really not the problem. Undergraduates barely go to classes anyway, and, as reviewed in previous super-spreader posts, we have not seen classrooms as a site of such events. It seems like if people don't talk loudly, they don't spread the virus. The main problem is that the college experience in most of the US centers on a loosely supervised alcohol-fueled bacchanalia." • Yep!
Class Warfare
"Get Ready for Mass Strikes Across the U.S. This May Day" [In These Times]. "At a time when worker organizing could be stifled by physical distancing rules and the Trump administration's disabling of the National Labor Relations Board, workers are walking off the job in massive coordinated walk-outs and sick-outs targeting major employers such as Amazon, Whole Foods, Target, Walmart, FedEx, and Instacart, demanding hazard pay, personal protective equipment and other basic protections. May Day actions throughout the United States will include worker strikes, car caravan protests, rent strikes, and a host of social media onslaughts urging work stoppages, and boycotts of major corporations that are failing to fairly pay and protect their workers amid the pandemic, activists say. Activists are also pressuring for rent and debt relief, and a 'People's Bailout' demanding a more equitable stimulus and economic recovery plan that prioritizes workers." • Haven't seen any results yet, but the day is not over. Reader sightings welcome.
"Amazon, Whole Foods, Instacart Workers Organize a Historic Mass Strike" [Vice]. "The so-called "May Day General Strike" is the culmination of a series of strikes led by workers at companies like Whole Foods, Amazon and Instacart since the pandemic began. The organizers at the forefront of the recent labor unrest form the face of the country's resurgent labor movement: non-union, underemployed, and precarious workers who have taken things into their own hands to demand changes and organize their co-workers in the absence of a union—primarily over social media and encrypted messaging apps like Signal and Telegram. Worker-led online groups, such as Whole Worker, Target Workers Unite, and the Instacart Shoppers (National) Facebook group, with thousands of members spanning the country—have been years in the making, but have experienced unprecedented growth during the pandemic, organizers say. While the mass strike action might not be enough to shut down society, the collective action certainly echoes the calls for a general strike—a coordinated work stoppage across businesses and industries in pursuit of a common goal—the likes of which have not been seen in the United States since World War II."
"Coronavirus energizes the labor movement. Can it last?" [Los Angeles Times]. "Organized labor is assisting not just its own members but also protesters at nonunion companies. The International Brotherhood of Teamsters is backing Amazon warehouse workers. The United Food and Commercial Workers International Union is helping organize Instacart and Shipt shoppers. The Service Employees International Union is funding fast-food activists…. Businesses, many of them crippled by stay-at-home orders and a collapse in consumer spending, are watching the activism in dismay. 'The unions have fully gone for it,' said Stuart Waldman, president of the Valley Industry and Commerce Assn. in Van Nuys. 'They're pushing the envelope.'"
"In a Pandemic, the Mob Is the Ultimate Enforcer" [John Authers, Bloomberg]. The business perspective: "what really matters to the world's financial movers and shakers is the great mob of voters out there in the real world, and how they might respond to whatever measures they take to deal with the pandemic and the economic crisis that has come in its wake. That, in turn, might owe a lot to the Don… The optics are not good when headlines reveal that scarcely impoverished institutions such as Harvard University and the Los Angeles Lakers have received public handouts while small businesses have been unable to get their hands on any money before it runs out. After the mistakes made in the wake of the last financial crisis, Powell rightly grasps that it is very important to get it right this time — or face what might be a dangerous populist backlash. Or, in our Sopranos analogy, the Mob." •
"Imported by the rich, coronavirus now devastating Brazil's poor" [Reuters]. • Very much unlike this country, where the virus was imported by gunhumpers in Michigan and evangelical pastors in Louisiana, and most definitely not by passport-wielding globalizing elites doing the globalizing thing at ports of entry. Not. And I say this as a passport-wielding front row kid, albeit downwardly mobile.
The question:
1/ Many people are saying "I want to go back to work" who are actually just saying they want to eat, feed their children and pay their bills. What kind of (rich) country tells its citizens to make a choice between risking their lives or risking hunger for their families.

— Marianne Williamson (@marwilliamson) May 1, 2020
This country. That's the essence of the wage-relation for workers right there. Work or die. Always has been!
News of the Wired
Absolutely true:
HTML was originally developed as a mark up language for non-programmers. It was highly successful as democratizing web development. And then it was replaced with more powerful tools that exclude non-programmers.

This change was as predictable as it was bad.

— Nikkita Bourbaki (@futurebird) April 30, 2020
For some definition of "powerful." I remember the Drupal transition from code I, as an amateur could work with, to code only a professional could work with. Profitable for insiders and gatekeepers.
"Raspberry Pi High Quality Camera Review: Interchangeable Lenses, Powerful Sensor" [Tom's Hardware]. "Enter the Raspberry Pi High Quality Camera, a new module that ups the image quality with a new 12-MP sensor and supports interchangeable lenses and tripod-mounting. The module is larger and, at $50 without any of the required lenses, quite a bit more expensive than prior models, but the increased resolution and flexibility make it a great choice for photography-intensive projects." • 12-MP is a bit small, though.
A metaphor with broad application:
Trust issues 😂😂😂 pic.twitter.com/1sliHQZBp1

— Dulo Folarin Harris (@iamDULO) April 29, 2020
* * *
Readers, feel free to contact me at lambert [UNDERSCORE] strether [DOT] corrente [AT] yahoo [DOT] com, with (a) links, and even better (b) sources I should curate regularly, (c) how to send me a check if you are allergic to PayPal, and (d) to find out how to send me images of plants. Vegetables are fine! Fungi and coral are deemed to be honorary plants! If you want your handle to appear as a credit, please place it at the start of your mail in parentheses: (thus). Otherwise, I will anonymize by using your initials. See the previous Water Cooler (with plant)
here. Today's plant (Iain):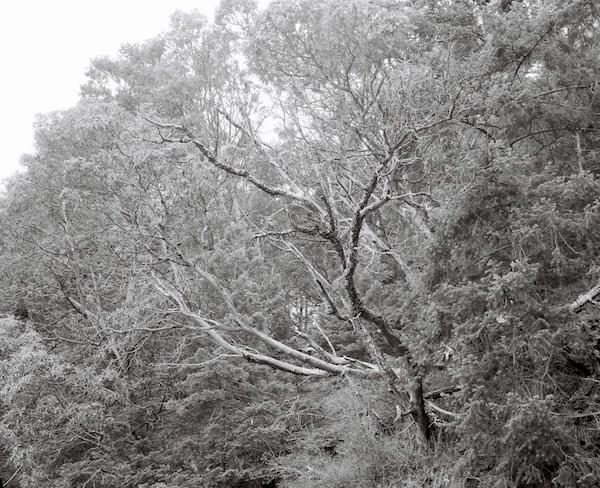 Iain writes: "An overexposed arbutus, for that silvery look." From Vancouver. Interesting technique!
* * *
Readers: Water Cooler is a standalone entity
not covered by the annual NC fundraiser. So if you see a link you especially like, or an item you wouldn't see anywhere else, please do not hesitate to express your appreciation in tangible form. Remember, a tip jar is for tipping!
Regular positive feedback both makes me feel good and lets me know I'm on the right track with coverage. When I get no donations for five or ten days I get worried. More tangibly, a constant trickle of donations helps me with expenses, and I factor in that trickle when setting fundraising goals:
Here is the screen that will appear, which I have helpfully annotated.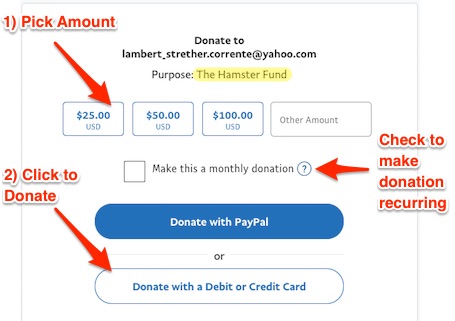 If you hate PayPal, you can email me at lambert [UNDERSCORE] strether [DOT] corrente [AT] yahoo [DOT] com, and I will give you directions on how to send a check. Thank you!

Original Source