Wild bison to roam England's woodlands for the first time in 6,000 years as 'ecosystem engineers' Business Insider
First signs of success in bid to reintroduce pine martens to England Guardian
In WTO's Search for its Next Director-General, a Tale of Proxy Wars and Regional Rivalries The Wire
Redskins to retire team name Monday; new name to be revealed later WaPo
Duda wins Polish presidential election: preliminary result Politico
Morocco's thirst revolution and the luxury of watermelons Qantara
He Made Stone Speak New York Review of Books
120,000-year-old necklace tells of the origin of string Ars Technica
2020
Imperial Blind Spots and a Question for Obama Counterpunch

It's Trump's call on what the GOP convention will look like AP

The Case For Kanye American Conservative.NC usually eschews celebrity tosh, but in these bizarre times, I'm posting this as I never would have expected to see this article under this headline in this source.
#COVID-19
Science/Medicine
Class Warfare
1. Hello twitter. I've written a new book. The subject is populism. And: the people who hate populism. The recurring conflict between these two poles of our political life. pic.twitter.com/7aMrPVytaT

— Thomas Frank (@thomasfrank_) July 10, 2020
Food Security
India has barely scratched the surface of its rich food heritage Scroll
Health Care
Colorado, Like Other States, Trims Health Programs Amid Health Crisis Kaiser Health News
Waste Watch
Global Electronic Waste Up 21 Percent in Five Years — Little of It Is Recycled TruthOut
Syraqistan
Q&A: UN's Agnes Callamard on drone strike that killed Soleimani Al Jazeera
India
The struggle to keep India's Covid-19 patients breathing BBC

Narendra Modi Is Not Creating the India That Returning Indians Will Want to Live in The Wire
India-China Joust
LAC standoff | Xi Jinping's mobilisation order, months of planning preceded border move standoff The Hindu
China?
Iran-China pact turbocharges the New Silk Roads Vineyard of the Saker. Pepe Escobar.

Boris Johnson set to curb Huawei role in UK's 5G networks FT

China hits back, sanctioning US officials and Congress members in response to Xinjiang ban SCMP
Puerto Rico
Adding Insult to the 'Injury of Colonialism,' Trump Suggested Selling Puerto Rico After Hurricane Maria, Former Advisor Says Common Dreams
Australia
After the Bushfires and Amid the Pandemic, Australia's Fossil Fuel Industry Is Gaining Steam Jacobin
Brexit
'Let's get going': UK tells businesses to prepare for Brexit crunch Reuters
The 2020 Audubon Photography Awards: Winners Audobon. Each year Audobon selects some amazing photographs. I will undoubtedly feature some  as future antidotes. Here,  interested readers, is a peek some of what's yet to come.
Wrote email to Chomsky, asking him what he thought of the reaction to "the Letter". Here's what he had to say: pic.twitter.com/653ujcb9CI

— James Kennedy (@UD880) July 12, 2020
Antidote du jour (via).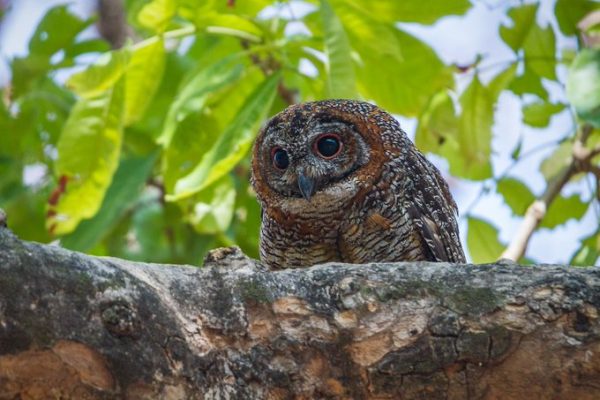 See yesterday's Links and Antidote du Jour here.

Original Source