Dog Influencers Take Over Instagram After Pandemic Puppy Boom Bloomberg
Companies Start to Think Remote Work Isn't So Great After All WSJ. "[A]s the work-from-home experiment stretches on, some cracks are starting to emerge. Projects take longer. Training is tougher. Hiring and integrating new employees, more complicated. Some employers say their workers appear less connected and bosses fear that younger professionals aren't developing at the same rate as they would in offices, sitting next to colleagues and absorbing how they do their jobs."
Stuck-at-Home Parents Want More Support for Home Schooling Bloomberg
How a New Effort to Trace Emissions, Led by Al Gore, Could Reshape Climate Talks Time
With Siberia in flames, climate change hits home for Russia Christian Science Monitor
Searching High and Low for the Origins of Life RealClearScience
Jim Chanos: 'We are in the golden age of fraud' FT
#COVID19
Researchers map how coronavirus infection travels through cells of nasal cavity and respiratory tract (press release) University of North Carolina (original). "[SARS-CoV-2 ] infects the nasal cavity to a great degree by replicating specific cell types, and infects and replicates progressively less well in cells lower down the respiratory tract, including in the lungs."

Face Coverings, Aerosol Dispersion and Mitigation of Virus Transmission Risk (preprint) arXiv (via). From the abstract: "[A]ll face covers without an outlet valve reduce the front flow through jet by more than 90 per cent. For the FFP1 and FFP2 masks [FFP = Filtering Facepiece] without exhalation valve, the front throughflow does not extend beyond one half and one quarter of a metre, respectively. Surgical and hand-made masks, and face shields, generate several leakage jets, including intense backward and downwards jets that may present major hazards."

Dogs Can Sniff Out Coronavirus Infections, German Study Shows Bloomberg. Sounds like there are false positive issues, but mass screening is a good use case.

Science opens a door for getting students back into schools Dorchester Reporter. Hat tip to the reader who threw this over the transom, and whose handle I have misplaced.

An Elite Group Of Scientists Tried To Warn Trump Against Lockdowns In March Buzzfeed. The difficulty with "trust the science."

The Dilemma of Covid-19's Second Wave Bloomberg
China?
Australia rejects Beijing's South China Sea claims, backing US Agence France Presse

Whose century? Adam Tooze, LRB. "In 1949, 'Who lost China?' was the question that tortured the American political establishment. Seventy years later, the question that hangs in the air is how and why America's elite lost interest in their own country. Coming from Bernie Sanders that question wouldn't be surprising. But it was more remarkable to hear William Barr, Trump's attorney general, describe American business as 'part of the problem' because its corporate leaders are too focused on their stock options and have lost sight of the 'national view' and the need to ensure that 'that the next century remains a Western one'. He warns corporate executives lobbying for China that they may be treated as foreign agents." Well worth a read.

US agents force their way into China's consulate in Houston as diplomats pack up SBS News (KW).

National security law: EU proposes cutting off Hong Kong's access to goods used in surveillance and 'internal repression' SCMP
Goldman to pay Malaysia US$3.9bil over 1MBD scandal The Star. That's real money. Why can't we do that?
India
India, China Agree on 'Early and Complete' Disengagement of Troops From Eastern Ladakh The Wire

Engineering a season of floods Live Mint

Grocery Shopping and Fish Markets: Weekly Rituals With My Father
Africa Starts to Have Second Thoughts About That Chinese Money Bloomberg
Why This Year's Locust Invasion Is Setting Off Global Panic Vice (Re Silc). On locusts, see NC here, here, and here.
UK/EU
Central London Rents Decline as Vacation Homes Flood Market Bloomberg

Johnson's handling of pandemic and Brexit fuels separatist sentiment FT

Labour was warned antisemitism report was deliberately misleading, leak reveals Guardian. And by "Labour" we mean "Labour officials opposed to Corbyn."
What Will Lula Do? Pepe Escobar, Consortium News
Trump Transition
U.S. House Speaker Pelosi opposes separate deal on jobless benefits Reuters (SlayTheSmaugs). Hilarity ensues:

Pelosi also told reporters an amusing story that illustrated public concern about Congress's next steps.

She said she recently tried to telephone actor Rob Reiner to express condolences at the death of his father, comedian Carl Reiner.

"I called Rob. 'Rob, Rob darling, this is Nancy Pelosi, I'm calling to wish you and Michele my condolences. I'm so sad, your father was so funny and so wonderful,'" she said.

"This man says, 'I think you have the wrong number,'" she continued. "And he says, 'But I'm so glad you called me. I have one question for you … am I going to get my $600?'"

Expectations successfully lowered!

GOP Coronavirus Relief Package to Include Romney Bill That Would 'Fast-Track Social Security and Medicare Cuts' Common Dreams. It's bipartisan (Joe Manchin, Doug Jones, and Kyrsten Sinema are the Democrat co-sponsors).

'A Combination of Forces Puts Our Postal Service at Grave Risk' (interview) Lisa Graves, FAIR. For example:

First class mail (letters and packages) used to always arrive within a week or so. Always. I can't even count the number of packages I sent domestic via USPS that experienced significant delays over the past few years because the number was so small.

— Cassie LaBelle (@CassieCeleste) July 23, 2020
2020
Trump Campaign Finds Young, Politically Engaged and GOP-Leaning Audience With Barstool Sports Interview Morning Consult. Interview parts one, two, and three.

Biden predicts that Trump will try to 'indirectly steal' the election WaPo. "The presumptive Democratic presidential nominee asked donors attending a virtual event to spread the word that 'this president is going to try to indirectly steal the election by arguing that mail-in ballots don't work.'" "Indirectly steal" is good.

Charlamagne tha God rips Biden: 'Shut the eff up forever' The Hill. "'How the hell can Donald Trump be the first racist president in a country where 12 presidents before him owned slaves?' asked Charlamagne, the popular African American host on New York's Power 105.1." It's simple. 2016 is Year Zero. Liberal Democrats (and Bush Republicans) have no memory of events before that date.

Now Almost All Of The Republican And Democratic Conventions Will Be Virtual The American Conservative

How Warren, and the Professional Class Left Undermined Sanders 2020 Collide
Pandemic travel Yasha Levine
Boeing
Boeing to delay 777X as demand drops for big jets – sources Channel News Asia. 737-300, -400, -500, -600, -700, -700C, -800, -900, and -900ER have engine shutdown problems; 737 MAX not airworthy; 787s building up on the lot, and now demand falling for the newest model of the 777… This is a troubled company.
Intel's manufacturing hold-up sends shockwaves through chip industry FT
Our Famously Free Press
Local TV stations across the country set to air discredited 'Plandemic' researcher's conspiracy theory about Fauci CNN. Sinclair.
Big Brother Is Watching You Watch
Facebook offers $650 million to settle facial recognition suit The Hill

Sick of AI engines scraping your pics for facial recognition? Here's a way to Fawkes them right up The Register (dk).
"Hurting People at Scale": Facebook's Employees Reckon with the Social Network They've Built Buzzfeed
Police State Watch
In Portland, Questions Swirl Around Local Police's Coordination with Federal Officers The Intercept

How Law & Order's Dick Wolf Is Reimagining His Shows In The Wake Of The BLM Protests Forbes
Guillotine Watch
The Whiners Who Earn $200,000 and Complain They're Broke Bruce Bartlett, The New Republic. In retrospect, Bartlett was one of the earliest Republicans to assimilate as a liberal Democrat. His bio ("longtime observer and commenter") illustrates The Great Reset in action, as it erases his service in the Reagan Revolution and Bush the Elder administrations, as well as his tenure at Heritage and Cato. Not that he hasn't changed his views, but the change is not as great as it might seem inside the Beltway bubble.
A Federal Eviction Moratorium Protecting Millions Ends Today. Renters In These States Are Most At Risk. Forbes
A Lot of Americans Are About to Lose Their Homes The Atlantic. We'd better get Team Obama back in; they're experts in facilitating that process.
Philly lawyer collects millions evicting people for city courts. She's married to an eviction judge WHYY
Class Warfare
The psychology of misinformation: Why it's so hard to correct First Draft (TH).
In praise of negativity Crooked Timber
Antidote du jour (via):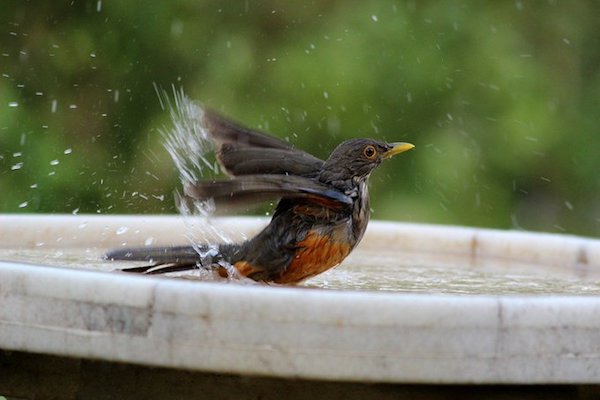 See yesterday's Links and Antidote du Jour https://www.nakedcapitalism.com/2020/07/links-7-22-2020.html">here.

Original Source