Baboons armed with knives, chainsaw spotted in UK safari park New York Post (DK)
Loss of bees causes shortage of key food crops, study finds Guardian (resilc)
Scientists find out why leaves on the track causes travel chaos Guardian. Vlade:
In the UK, "leaves on rails" is a major reason for train delays in autumn (as is snow in winter, suicides in the spring, and hot weather in the summer. Or put it differently, the worst enemies of the UK rails is spring, summer, autumn and winter). Now someone looked into it.
World's largest nuclear fusion project begins assembly BBC (David L)
Offshore wind in Europe won't need subsidies much longer ars technica
#COVID-19
Science/Medicine

Trust me, read the entire tweetstorm (hat tip Kevin W). "#LongCovid numbers are high: 35% of people are not back to normal after the suggested 'recovery' period." Related vid if you have time:

I just crossed the 4 month mark of being sick w' #COVID19. I am young, & I was healthy. Dying is not the only thing to worry about. I still have a near-daily fever, loss of cognitive function, essential tremors, GI issues, severe headaches, heartrate of 150+, viral arthritis, 1/

— Hannah Davis 🦈🛋 (@ahandvanish) July 26, 2020

US

Political Responses

Finance/Economy
China?
Mike Pompeo the Maoist Asia Times (Kevin W)

The Vatican Is Said To Be Hacked From China Before Talks With Beijing New York Times

Hong Kong property tycoon pitches new city idea to Ireland Guardian. PlutoniumKun: "Hard to know what to make of this."
From Politico's morning European newsletter:
DELINQUENT' GERMANS: The U.S. will pull nearly 12,000 troops out of Germany — one third of the entire American military presence in the country, and more than previously announced. America will also move its HQ for Europe (EUCOM) from Stuttgart to Mons, in Belgium. Why? The criticism, repeated again on Wednesday by both Defense Secretary Mark Esper and President Donald Trump, that Germany doesn't spend enough on defense.

Or, in Trump's words … "Germany pays Russia billions of dollars a year for Energy, and we are supposed to protect Germany from Russia. What's that all about?" Trump tweeted in the early hours of this morning. "Also, Germany is very delinquent in their 2% fee to NATO. We are therefore moving some troops out of Germany!"

Among strategists: It doesn't take much digging to conclude the decision is mainly a political one, rather than military or strategic. NATO's latest numbers, which set out how much each ally spent on defense, have German spending at 1.38 percent of GDP. Meanwhile, Belgian spending amounts to 0.93 percent. How the decision would "improve EUCOM's operational flexibility," as its Commander Tod Wolters put it, or help to deter Russia, as Esper claimed — they couldn't explain. Here's more on the big announcement, by Lara Seligman.
Big Brother is Watching You Watch
Rite Aid facial recognition rollout faces trouble Reuters (resilc)
Imperial Collapse Watch
A U.S. Army M1A2 Abrams Tank Accidentally Shot a Friendly Tank Popular Mechanics (resilc). Admittedly, friendly fire happens all the time….but in training?
Trump Transition
'Brushers' Are in Focus as Officials Test Packages of Mysterious Seeds Wall Street Journal
2020
Jagger, Stipe sign letter demanding campaign song consent Agence France-Presse (resilc)
John Feffer, The No-Trust World TomDispatch
Don't. Side. With. The. Powerful. Caitlin Johnstone (Kevin W)
Our Famously Free Press
US military refers to news reporters as 'adversaries' in troops' training Business Insider (Kevin W)
Police State Watch
Protester released after controversial arrest in Manhattan; NYC officials demand answers ABC7 (DK). Note that tweets, including from an archive kept by ProPublica, have videos of the shanghaiing that the claim that the police were being "assaulted by rocks and bottles" is false.

Kentucky town hires two social workers instead of more police – rapidly they experience "a significant drop in repeat 911 calls with approximately 15 percent fewer people going to jail." https://t.co/8nDaiCbWS8

— Nathaniel St. Clair (@NatStClair) July 29, 2020
Tech Wet Noodle Lashing
The real losers today are the enforcers. The FTC, the DOJ, the antitrust establishment… what were they thinking?

— Matt Stoller (@matthewstoller) July 29, 2020
Airbus' self-flying plane just completed successful taxi, take-off, and landing tests, opening the door for fully autonomous flight Business Insider. DK:
When the test had its first milestone, the airline industry was facing a pilot shortage. Now, airlines are finding themselves with too many pilots as fewer flights are being flown due to the pandemic.

"For autonomous technologies to improve flight operations and overall aircraft performance, pilots will remain at the heart of operations," Airbus said in a press release.
Currency hit to North American companies' results rises to $10.8 billion Reuters (resilc). From earlier in the week, still germane.
Hold the Halos John Kirakou, ConsortiumNews
International student applications to U.S. colleges are predicted to fall this year — why that's a big problem MarketWatch. Now it's official.
Boeing Plans Deeper Job, Production Cuts Wall Street Journal
Class Warfare
I'm shocked — shocked! — that while frontline workers lost their jobs or took steep cuts in pay, CEOs sacrificed almost nothing.

— Bharat Ramamurti (@BharatRamamurti) July 29, 2020

lmao that stupid "gender verification" startup that's been going around is such an amazing piece of shit pic.twitter.com/c08gS2Cmem

— Maximum Action Garden Hoe (@Decay1312) July 29, 2020
Antidote du jour. John N: "​Wiley waiting for her software to open":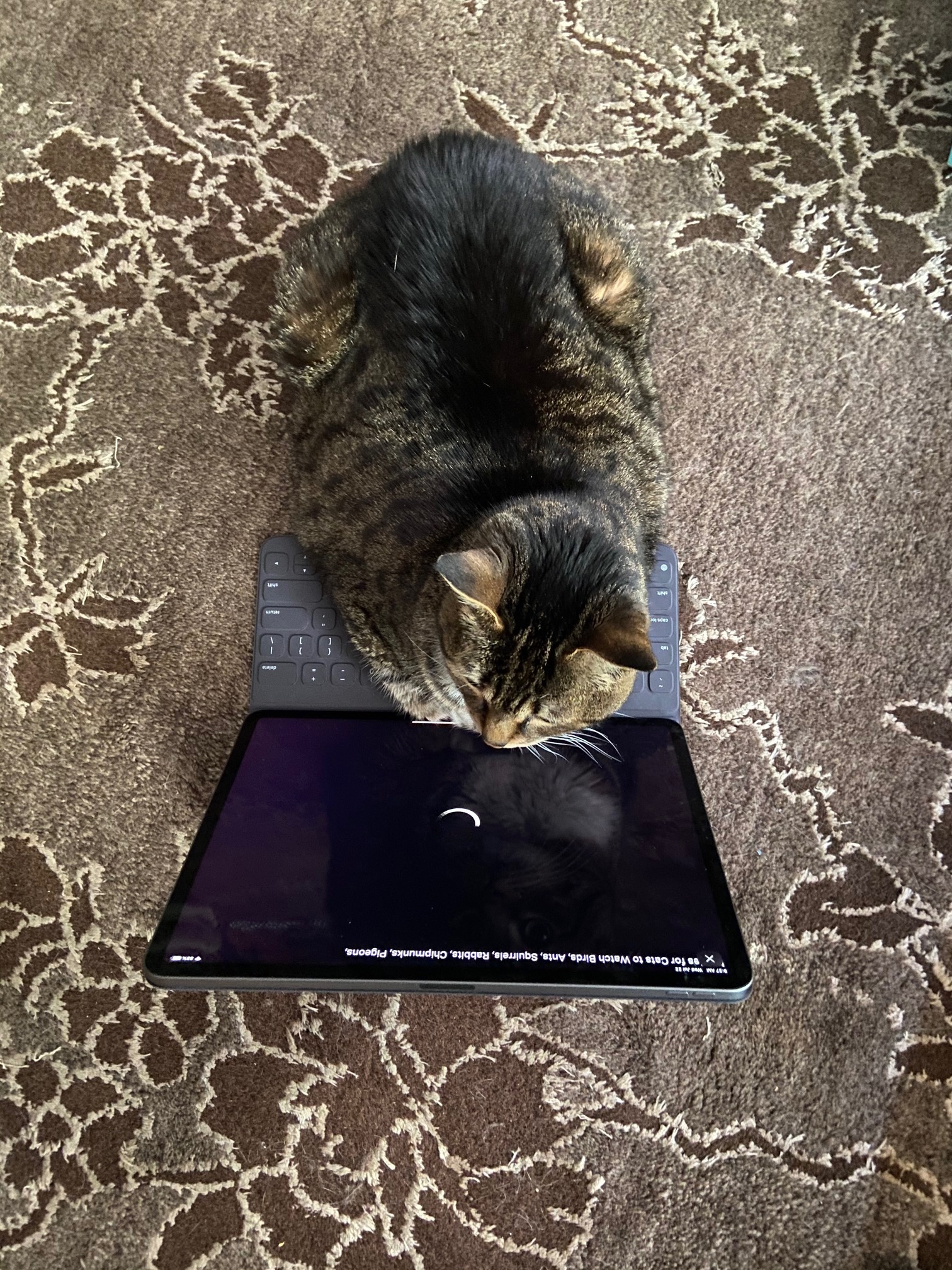 And a bonus (guurst):
Really can't get over this fish. Although Anampses femininus was named after the much prettier females, the males can be really gorgeous too. This specific yellow and blue phase is so rarely seen and is only put on for short periods of time during courtship. pic.twitter.com/pGNLsdwkm9

— KaiTheFishGuy (@FishGuyKai) July 28, 2020

Original Source