Reminder from Yves: our regular comment moderator Jules takes a mental health day off on Sundays, which means comments that wind up in moderation will be liberated much later in the day, as in when Yves gets on the grid. Please be patient.
Furry engineers: sea otters in California's estuaries surprise scientists Guardian
People slept on comfy grass beds 200,000 years ago Ars Technica (MJL).
Warming Greenland ice sheet passes point of no return Phys.org
Interview: Challenges and Opportunities of the Northern Sea Route The Maritime Executive
Watching mushroom clouds from the beach in LA. Apocalypse…maybe not now, but soon! Yasha Levine
It's Still Unclear When I-70, Closed By The Grizzly Creek Fire, Will Reopen. That's Wreaking Havoc On Businesses CPR News (Per Iol).
Epic Games' Founder Tim Sweeney Is Fighting Apple, Google. He's Been Preparing for Years. WSJ. "'At the most basic level, we're fighting for the freedom of people who bought smartphones to install apps from sources of their choosing, the freedom for creators of apps to distribute them as they choose, and the freedom of both groups to do business directly,' Mr. Sweeney said in a tweet Friday."
Travel startups cry foul over what Google's doing with their data Google
Citi's $900 Million 'Clerical Error' Is Worst Wall Street Bungle in a Long Time Bloomberg
Ford CEO says the company 'overestimated' self-driving cars Engadget (dk). Ford CEO Jim Hackett: "Its applications will be narrow, what we call geo-fenced, because the problem is so complex." As I've been saying for years: If your algorithm is broken, control your inputs.
#COVID19
FDA clears saliva test for Covid-19, opening door to wider testing STAT and Quick and affordable saliva-based COVID-19 test developed by Yale scientists receives FDA Emergency Use Authorization Yale News. Commentary, threaded:

 

BREAKING: Great news.

SalivaDirect received approval this morning from the @US_FDA.

This could be one the first major game changers in fighting the pandemic. Rarely am I this enthusiastic. Here's why.

Follow if interested.

— Andy Slavitt @ 🏡 (@ASlavitt) August 15, 2020

This could open the door to universal testing.

Cheap, frequent COVID tests could be 'akin to vaccine,' professor says Harvard Gazette

HHS Releases July – December COVID-19 State Testing Plans HHS (ptb).

* * *
How Close Are We to a Safe, Effective Covid-19 Vaccine? Johns Hopkins Hub

Russia vaccine thrusts little-known state research unit into spotlight FT

3 Covid vaccines under development in India: All you need to know Times of India

* * *
Measure the risk of airborne COVID-19 in your office, classroom, or bus ride National Geographic. Interactive.

Can Air Conditioners Spread COVID-19? NPR. Based on what we know now, I'm guessing that the key point on AC — as opposed to AC being, by definition, indoors — is whether it merely recirculates air, or brings in fresh air from outside, which would to dilute the virus, and what the circulation patterns are. I remember, years and years ago, I worked in Alexandria in a complex with an enormous system of (air-conditioned) underground tunnels. Every day, walking home through the tunnel, I would pass the same dust bunny rotating in the same corner in a draft. Of course, this was a terrific metaphor for my life in Alexandria, but today, I would bet the air around that dust bunny would have a higher concentration of virus than the surrounding air. Circulation patterns matter (and sadly, are unique to individual structures). Comments from HVAC mavens welcome.

* * *
SARS-CoV-2 RNAemia in a Healthy Blood Donor 40 Days After Respiratory Illness Resolution Annals of Internal Medicine (Howard Beale IV).
China?
Exclusive: U.S.-China trade deal review postponed as China ramps up farm, energy purchases Reuters

As I've been saying:

 

Mask Lab #HK has a monthly drop today and I missed it. I am hours late and all products are sold out. But it's fascinating to see how quickly the mask company has emerged as a sought-after fashion brand. pic.twitter.com/Zz0mwREL9b

— Rachel Cheung (@rachel_cheung1) August 15, 2020
A return to the fields Globe_. From a series, Cambodia in Quarantine.
Hungry and homeless: Philippines' jeepney drivers hit by coronavirus Straits Times
South Korea
US, SKorea to begin scaled-down drills amid virus spike AP. Obviously, it's hard to run an empire if your troops infect the population of your client states.

Last I checked, the Sermon on the Mount was conducted outdoors:

 

A total of 193 cases from the Sarang Jeil Presbyterian Church…

It's Shincheonji all over again, but this time it feels much more malicious. https://t.co/MGvgHxyBao

— Paul Matthews (@ajosshi) August 16, 2020
India
The illusion of a revival in the country's agricultural sector Live Mint

The disjunct between the promise and reality of GST Hindustan Times

Facebook's Hate-Speech Rules Collide With Indian Politics WSJ
Lukashenko says Putin has promised security assistance for Belarus FT
UK/EU
A-Level results 2020: How have grades been calculated? FFT Education Datalab. For more on the A levels debacle, see NC here.
Protests and the pandemic bring chaos to Bolivia The Economist. Not to mention that coup….
Trump Transition
Firm Helping Run U.S. Coronavirus Database Refuses Senators' Questions NYT (marym).
2020
25% in U.S. Say Neither Candidate Would Be a Good President Gallup. The dogs won't eat the dog food:

Rahm Emanuel: Democratic Party needs to turn 'Biden Republicans' into Democrats The Hill

Battle looms over Biden health care plan if Democrats win big The Hill. "[S]ome Democratic congressional aides and outside health care advisers, who spoke on the condition of anonymity, said they expected the party would start next year with a more modest package of fixes to ObamaCare that did not include a public option in an effort to get some early points on the board."

"Change," "Hope" … Why They Must be Talking About Joe Biden! Alexander Cockburn, Counterpunch

Biden's China Policy Can't Help but Be Incoherent Foreign Policy

Under-rated tweet:

 

Let's take the politics out of it. We need our USPS funded right now. We need DeJoy fired by the Board of Governors so we can restore service immediately, and we need to plan a #GeneralStrike for Election Day. We are voting no matter what. #ReliefNow 2/2

— Sara Nelson (@FlyingWithSara) August 15, 2020

Well, well. To revise Mackender: "Who rules the supply chain commands the Heartland; who rules the Heartland commands the World-Island; who rules the World-Island commands the world." By "the Heartland," I mean the United States, the imperial heartland, and by "World-Island" I mean the North American continent. Obviously.
How three conspiracy theorists took 'Q' and sparked Qanon NBC. "Part of the Qanon appeal lies in its game-like quality. Followers wait for clues left by "Q" on the message board. When the clues appear, believers dissect the riddle-like posts alongside Trump's speeches and tweets and news articles in an effort to validate the main narrative that Trump is winning a war against evil." If The Bearded One had deployed Das Kapital that way….
USPS
Postal Service will stop removing mailboxes WaPo

Where Have All the Collection Boxes Gone? USPS. From 2016, still germane. I think the sorting machines are the bigger worry.

Erie loses mail-sorting machines in USPS purge Go Erie

Internal USPS Documents Outline Plans to Hobble Mail Sorting Vice. Note that a plan to reduce sorting machines predates DeJoy. OTOH, "never let a crisis go to waste!"

Saying the quiet part out loud once more:

 

I second that emotion. https://t.co/lMXFwSnbMW

— The Lincoln Project (@ProjectLincoln) August 14, 2020
Police State Watch
Climate Apartheid Is the Coming Police Violence Crisis Dissent

ICE guards 'systematically' sexually assault detainees in an El Paso detention center, lawyers say Texas Tribune
Realignment and Legitimacy
The Country That Was Built to Fall Apart Slate (Re Silc).
Black Injustice Tipping Point
Woody High & the Black Union Reps, Who Made Me an Autistic Fighter Mike Elk, Payday Report

Ferguson Prepared America For This Moment HuffPo. Ferguson at street level, not national media "voices" like Deray et al.
Guillotine Watch
"All These Rich People Can't Stop Themselves": The Luxe Quarantine Lives of Silicon Valley's Elite Vanity Fair. For "luxe quarantine lives," read "cuddle puddles."
Class Warfare
Kudos to Jeff Stein for watching r/unemployment:

 

Arizona. 3 hours ago pic.twitter.com/HfgXXegBkg

— Jeff Stein (@JStein_WaPo) August 12, 2020

Watching when nobody else seems to be….

The Trouble with Disparity Adolph Reed, Common Dreams

A Black Marxist Scholar Wanted to Talk About Race. It Ignited a Fury. NYT

Woke Inc. Michael Lind, Tablet
Is 2020 the year of the introvert? FT. I'm sorry. What?
Antidote du jour (via):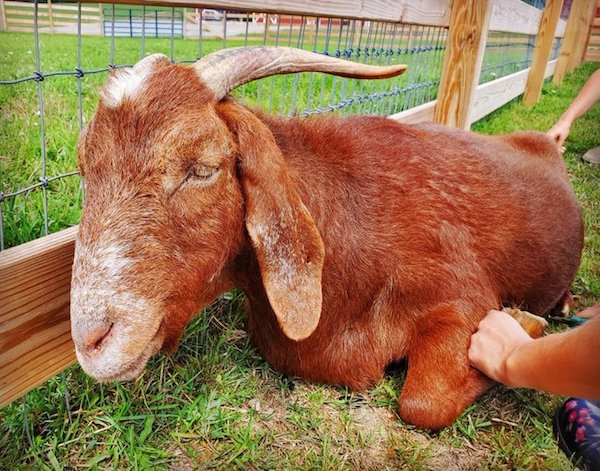 Bonus antidote:
Love to finish the week! ♥️
pic.twitter.com/DczJY2YQSa

— ༺🦋༻ᗰᗩƳᖇᗩ༺🦋༻ (@LepapillonBlu) August 7, 2020
Greatest of all time…
See yesterday's Links and Antidote du Jour here

Original Source