Jerry Falwell Jr. and the Evangelical Redemption Story New York Review of Books
How to Raise an Environmentalist Yes!
Charles Darwin's famous Galapagos Islands threatened by huge Chinese fishing fleet Mirror. Perhaps Ecuador should consider what Indonesia does. Seize the vessel, offload its crew, and sink the illegal fishing boat.
Is the Almighty Dollar Slipping? Project Syndicate. Nouriel Roubini.
Did they even hang bears? London Review of Books. Wha made the Vikings tick.
What to Stream: "Alexandria: Again and Forever," a Masterpiece Hiding on Netflix New Yorker.  I spied this review as I was compiling today's links and will watch the film after I upload my post for today. My brain is turning to mush during this lockdown; I need to give some more mental stimulus.
Hurricane Alley
Taken at the flood Times Literary Supplement. Hurricane Katrina, fifteen years on. I remember being riveted to the TV in an Istanbul hotel room, mesmerised by an awful disaster and ineffectual response that appears quaint a mere 15 years later.

Marco, Laura approach US packing double threat to Gulf Coast AccuWeather
Big Brother IS Watching You Watch
Donald Trump Should Pardon Edward Snowden American Conservative
#COVID-19
Science/Medicine
What to Know About Covid-19 and Frozen Foods Gizmodo

COVID-19-associated hyperinflammation and escalation of patient care: a retrospective longitudinal cohort study Lancet
Class Warfare
California Burning
Northern California 'drastically short' of firefighters while an onslaught of blazes rages San Fran Chronicle

Hey, California: With wildfires, blackouts, bloody protests, pandemic, could 2020 get any worse? Mercury News

In just a week, wildfires burn 1 million acres in California AP
Syraqistan
China?
Could Russia side with the US and India against China? SCMP

China planning high-speed rail freight network to help e-commerce sector SCMP
India
India's Thar desert is turning green. That isn't a good thing Scroll

The Coronavirus Lockdown Has Been a War on India's Informal Labour The Wire

Cornering the Kiranas economic Times. I read this piece in a Sunday a.m. edition of the dead tree paper. Interesting for what it says about India's kiranas, e.g, small Mom and Pop stores, resisting the blandishments of the technofix fairy, here tying to solve a non-existent problem. Worth either trying to see if there is w ay around the paywall – maybe registration? – or paying for the content. Although it's trying to do so, Amazon has yet to bulldoze its way through the Indian small retail sector.

Fort Modi is impregnable despite China, Covid, job losses. Only one leader can defeat him The Print

The pandemic has thrown metro rail projects into disarray Economic Times
Russiagate
Carter Page: 'I was a pawn in the Democrat crusade to bring down Trump' New York Post. I'm of an age and sensibility that I reflexively distrust things that appear in the Post. And yes, I am well aware I should apply that skepticism to all that I read. Still, with the caveat that to link is not necessarily to endorse, I offer this up to the commentariat to chew over.

RAY McGOVERN: Catapulting Russian-Meddling Propaganda Consortium News
Trump Transition
Battered by Democrats, Trump fires back against 'total anarchy, madness and chaos' Reuters
2020
FARM BANKRUPTCIES AND TAINTED WELLS IN THE DAIRY STATE Capital & Main

Aaron Coleman, the 19-Year-Old Progressive Who Won His Kansas Primary, Speaks About His Troubled Past and Promising Present Intercept. Glenn Greenwald.
United States Postal Service
Mnuchin Paved Way for Postal Service Shake-Up NYT

House passes bill to reverse changes blamed for mail delays AP

Inside the Democratic Party's plan to prevent vote-by-mail disaster Politico
Mauritius
Naufrage du Wakashio: de la drogue à bord ? L'express.mu (Colonel Smithers).

Wakashio, quand tu nous tiens ! L'express.mu (Colonel Smithers).
Antidote du Jour (via): The photo is a bit deceptive, given I expect readers will view it in the current California context. It's an image of a controlled burn in Kazirango National Park (Assam, India) and one of the winners in this year's Bird Photographer of the Year (BPOTY award).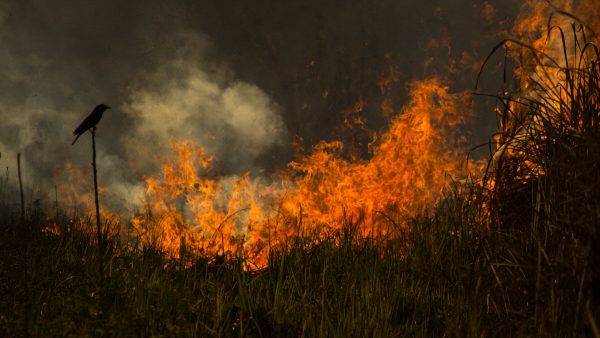 See yesterday's Links and Antidote du Jour here.
And a bonus antidote (via):
Blakiston's Fish Owl (Bubo blakistoni)🐦🦜🕊️🦉🐟🎵❤️ pic.twitter.com/tByGjWwScx

— World birds (@worldbirds32) August 21, 2020

Original Source