Humpback whale is free after swimming out of crocodile-infested river in Australia CNN
Scientists see signs of chimpanzees being able to adapt to climate change ABC
FinCEN Files Show Criminals Moved Billions As Banks Watched Buzzfeed (Carl).
Hundreds of US companies fight new rules on hedge fund disclosure FT
Why New York's in a Depression and Texas Isn't Bloomberg
#COVID19
SARS-CoV-2 Transmission Dynamics Should Inform Policy SSRN. Handy chart:

Lots of scope for variation here, at the national level all the way down to the individual neighborhood and even dwelling. That, I think, should be the takeaway, oft-misconceived, from the concept of "airborne": Not that Covid is insanely infectious, but that it's capricious. If the wearables crowd would stop focusing on magic glasses that augment reality with advertising, and help us visualize air currents instead, they would be doing a lot to help. Prove me wrong, techies!

Antibody Responses to SARS-CoV-2: Let's Stick to Known Knowns (PDF) Journal of Immunology. From the Abstract: "In this article, which is part opinion piece and part review, we argue that the normal cadence by which we discuss science with our colleagues failed to properly convey likelihoods of the immune response to SARSCoV-2 to the public and the media. As a result, biologically implausible outcomes were given equal weight as the principles set by decades of viral immunology. Unsurprisingly, questionable results and alarmist news media articles have filled the void. We suggest an emphasis on setting expectations based on prior findings while avoiding the overused approach of assuming nothing. After reviewing Ab-mediated immunity after coronavirus and other acute viral infections, we posit that, with few exceptions, the development of protective humoral immunity of more than a year is the norm. Immunity to SARS-CoV-2 is likely to follow the same pattern."

Low genetic diversity may be an Achilles heel of SARS-CoV-2 (PDF) PNAS. "SARS-CoV-2 genetic diversity is remarkably low, almost entirely the product of genetic drift, and should not be expected to impede development of a broadly protective vaccine."

A Covid-19 Vaccine for Children May Not Arrive Before Fall 2021 NYT

Why misinformation about COVID-19's origins keeps going viral National Geographic

Frozen Meat Against COVID-19 Misinformation: An Analysis of Steak-Umm and Positive Expectancy Violations Journal of Business and Technical Communication (dk).

California's Deadliest Spring in 20 Years Suggests COVID Undercount KHN
L.A. Mayor Unveils Push To End Homelessness By Sending Around Some Pretty Reasonable Zillow Listings The Onion
California's troubled unemployment agency needs immediate overhaul, report says Los Angeles Times
NBC 7 Retracting Story on Gloria and 101 Ash Street Investigation NBC
China?
Victoria premier's department head 'unaware' who decided to use security guards in hotel quarantine Guardian
Rio Tinto expected to destroy 124 more Aboriginal sites Independent
India
Farm Bills and Labour Law Changes: Modi's Big Gamble in the Middle of a Pandemic The Wire

Truckin:

On my recent trip to India (Trichy & Karaikudi in Tamil Nadu), I was *fascinated* by the trucks, lorries and buses on the roads. Going through my notes, I find myself wanting to look them up. The brand that stood out the most for me was Ashok Leyland: https://t.co/FoP4hvZkmL pic.twitter.com/5sXM09aiPb

— visa is cleaning out his notes (@visakanv) December 12, 2018

Gorgeous thread (albeit from 2018).
Climate imperialism and the US elections Africa Is a Country
A sample brand check on Plastics found in Lake Victoria exposes companies that are ignoring to #EndPlasticPollution. Climate Watch
UK/EU
Assange
Silence reigns on the US-backed coup against Evo Morales in Bolivia Guardian
Evo Morales' candidate rides high in polls ahead of Bolivia vote Buenos Aires Times
The U.S. Needs To Abandon Its Dead-End Venezuela Policy The American Conservative
Exclusive: Secret cables reveal Britain interfered with elections in Chile Daily Maverick
Trump Transition
Full funding required for planned 2024 moon landing, NASA chief says CBS
2020
The death of Ruth Bader Ginsburg, and covering the Republican push to replace her. Columbia Journalism Review

'I want them to do it': Donald Trump says he welcomes second impeachment over Supreme Court seat USA Today. They'll let you know after brunch.

Facebook vows to restrict users if US election descends into chaos FT
Counting Presidential Dead Is a Distraction Foreign Policy
Health Care
Many Hospitals Charge More Than Twice What Medicare Pays for the Same Care NYT. "A public option, distinct from the more controversial 'Medicare for all' proposals that would do away with private insurance, has been embraced by Joseph R. Biden Jr., the Democratic presidential nominee." Proposals already walked back (albeit by "anonymous Democratic congressional sources", but who's the party leader?). The Times just gets worse and worse.
Big Brother Is Watching You Watch
Companies can track your phone's movements to target ads Ars Technica
Protests and Riots
DeSantis calls for tougher laws on Florida protesters: 'We've seen disorder and tumult' Tallahassee Democrat
Black Injustice Tipping Point
Imperial Collapse Watch
Space Force deploys its first squadron outside of the U.S. CBS (Re Silc).
Boeing, Boeing…
Union for FAA's safety engineers urges more changes to Boeing 737 MAX before it can fly again Seattle Times
Class Warfare
Gig Economy Company Launches Uber, But for Evicting People Vice (pete).

Inspiring: Local Uber Driver Makes $100k a Year Driving 84 Hours a Week Vice (Hubert Horan). The deck: "You can't, you won't, please don't." Horan comments: "Exact same dishonest PR scam Uber tried to pull in 2014 when it claimed NYC Uber drivers earned 90K a year." Don't ever change, Uber. Don't ever change.

A new era of hunger has hit the US FT. Everything's going according to plan!
What Is the Sound of Thought? MIT Technology Review
Watch Contractors Hypnotically Build an Entire Wind Turbine Farm Popular Mechanics (Re Silc). It's the watching that's hypnotic, not the building.
Antidote du Jour (via):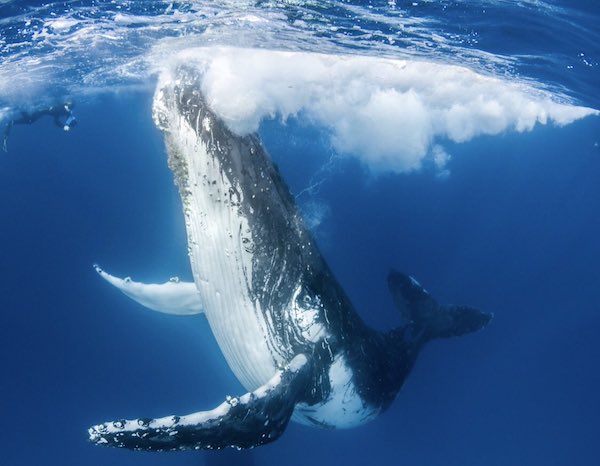 Bonus antidote:
Humpback mother and her newborn arrive🐳🐬 pic.twitter.com/YKHla3CJAZ

— Nature And Animals 🌿 (@animal0lovers) September 21, 2020
See yesterday's Links and Antidote du Jour here.

Original Source