This is Naked Capitalism fundraising week. 570 donors have already invested in our efforts to combat corruption and predatory conduct, particularly in the financial realm. Please join us and participate via our donation page, which shows how to give via check, credit card, debit card, or PayPal. Read about why we're doing this fundraiser, what we've accomplished in the last year, and our current goal, investing in our expanded Links section.
What My Sled Dogs Taught Me About Planning for the Unknown NYT (David L)
This author argues that fighting climate change means focusing on 'Earth repair' The World (carla)
California To Ban the Sale of Gas-Powered Cars in 2035 TreeHugger
RUSSIA IS NOW THE BIG CHEESE John Helmer (MJL)
The history of egg tarts: from savoury to sweet, from medieval England to Hong Kong, from short crust to flaky pastry SCMP
The ancient trade holding back the Sahara Desert BBC
'Very sorry': Kim Jong Un apologises for killing of South Korean Al Jazeera
Introducing "The Slick," a New State-Based Reporting Project on Oil, Climate and Politics Capital & Main
Amazon Launches Climate Label to Help Customers Make Greener Choices EcoWatch. I am sure the commentariat will have much to say about this development.
#COVID 19
Canada 'bets the farm' on big spending as second wave threatens economic recovery Reuters (re Šilc)

Buying Wedding Insurance During the Pandemic NYT (re Šilc)

Yih and Kulldorff's "Radical" Covid Strategy Spectre (dd)

Covid Kills Commuterland American Conservative

QAnon's Inexorable Spread Beyond the U.S. Der Spiegel

Revealed: There are now just NINE countries – including tiny Gibraltar, San Marino and Liechtenstein – where Britons can travel freely without quarantine or a covid test – as Denmark, Iceland, Slovakia are latest to be red-flagged Daily Mail. Almost as bad as holding a US passport.

Record COVID-19 cases in France, UK; 'Tough weeks ahead' in Spain Al Jazeera

Pharmacies are bracing for a surge in demand for flu shots amid the Covid-19 pandemic Stat

As Virus Cases Surge in Europe, Hospitalizations Lag. But for How Long? NYT

Lessons learnt from easing COVID-19 restrictions: an analysis of countries and regions in Asia Pacific and Europe Lancet
RIP Ruth Bader Ginsburg
Class Warfare
Our Famously Free Press
As Joe Rogan's Platform Grows, So Does the Media and Liberal Backlash. Why? Intercept Glenn Greenwald
2020
so next week we're looking at: a potential google antitrust lawsuit, a subpoena vote for FB, Google and Twitter, a Section 230 markup and a hearing on potential new antitrust laws. October surprises am I RIGHT

— Ashley Gold (@ashleyrgold) September 24, 2020
Big Brother IS Watching You Watch
New Amazon hardware: Ring drones, Echo Dot 4th Gen, Wi-Fi 6 Eero and more Ars Technica
Julian Assange
Your Man in the Public Gallery: Assange Hearing Day 17 Craig Murray

The US is Using the Guardian to Justify Jailing Assange for Life. Why is the Paper So Silent? Counterpunch
West Coast Wildfires
Global warming driving California wildfire trends – study BBC

West Coast Wildfires Underscore Ominous Global Trend: Forests Are Dying TruthOut
Russiagate
The BuzzFeed Russiagate agenda The Komisar Scoop
Thank God @ggreenwald and I got our nomination letter in on time. https://t.co/CH79oaL6dZ

— Matt Taibbi (@mtaibbi) September 25, 2020
China?
Trump's TikTok Ban Is All About Fueling a Cold War With China Jacobin
India
Farm Bills, Small Farmers and Chasing the Agri-Dollar Dream The Wire
Trump Transition
"The Democratic Party Opened the Way for Trump" Der Spiegel NC readers are well aware of this argument. Amazed to fin this now in Der Spiegel.
Brexit
It's probably unfair to pick on @chrisloder: but I was sent a response to a constituent of his that referred to this page on the Internal Market Bill on his website. And I guess he is repeating a central line, so comments on it it may be useful to others https://t.co/Awuvd11xwS

— George Peretz QC (@GeorgePeretzQC) September 24, 2020
What better way to tie up the week than with a run-through of pacta sunt servanda?

A short thread, with pictures

Thanks to @Cardwell_PJ & Therese O'Donnell @UniStrathclyde for their help on this (any errors will be mine)

1/

— Simon Usherwood (@Usherwood) September 18, 2020
Antidote du Jour: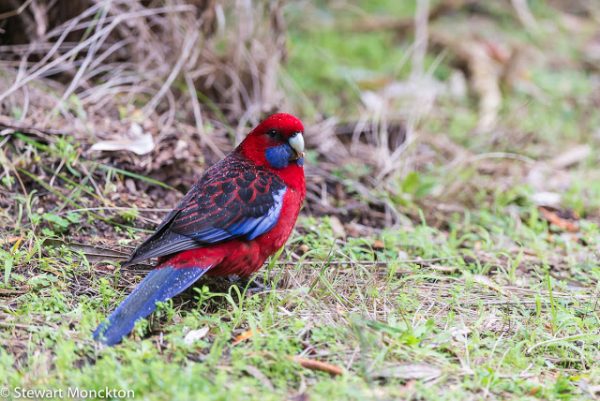 See yesterday Link and Antidote du Jour here.

Original Source