This is Naked Capitalism fundraising week. 1152 donors have already invested in our efforts to combat corruption and predatory conduct, particularly in the financial realm. Please join us and participate via our donation page, which shows how to give via check, credit card, debit card, or PayPal. Read about why we're doing this fundraiser, what we've accomplished in the last year, and our current goal, burnout prevention.
Parrots removed from UK wildlife park after they started swearing at customers Mirror (J-LS).
China and world at risk of financial turmoil greater than 2008 crisis, ex-finance minister warns South China Morning Post
Optimism in the Time of COVID (PDF) Randal K. Quarles, Bank of International Settlements
Bank Behind World's First Green Bond Is Set to Blaze a New Trail Bloomberg
COVID-19 and the Search for Digital Alternatives to Cash Federal Reserve Bank of New York
Why some banks still lean on mainframes The American Banker
U.S. lawmakers propose airplane certification reforms after fatal Boeing crashes Reuters
Pontifications: Winter is coming Leeham News and Analysis
The pandemic is speeding up the space internet race Recode
Wildfires
'Horrifying' Glass Fire burns homes, with 68,000 from Santa Rosa to Napa fleeing San Francisco Chronicle

"California Is Built To Burn" (interview) Der Spiegel

Catastrophic wildfires, corporate air pollution, and COVID-19: A collision of crises WSWS
#COVID19
COVID-19 vaccine tracker The Vaccine Centre at the London School of Hygiene & Tropical Medicine

As Their Numbers Grow, COVID-19 "Long Haulers" Stump Experts JAMA. A review of the literature. From the text of the paper: "Adults with severe illness who spend weeks in intensive care, often intubated, can experience long-lasting symptoms, but that's not unique to patients with COVID-19. What's unusual about the long haulers is that many initially had mild to moderate symptoms that didn't require lengthy hospitalization—if any—let alone intensive care."

A case series of coinfection with SARS-CoV-2 and influenza virus in Louisiana Respiratory Medicine Case Reports. From the Conclusion: "There is a sparsity in the literature concerning coinfection of these two respiratory viruses and their impact on clinical outcomes. Here we reported 4 cases of patients with coinfection of Covid-19 and influenza." n = 4, although to be fair this is indeed a journal of case reports.

Antigen-specific adaptive immunity to SARS-CoV-2 in acute COVID-19 and associations with age and disease severity Cell. From the Highlights: "Adaptive immune responses limit COVID-19 disease severity; multiple coordinated arms of adaptive immunity control better than partial responses; … aging and scarcity of naive T cells may be linked risk factors for severe COVID-19."

Influenza A virus is transmissible via aerosolized fomites Nature. From August, still germane. "Our data suggest that aerosolized fomites may contribute to influenza virus transmission in animal models of human influenza, if not among humans themselves, with important but understudied implications for public health." Intriguing. If aerosols can be said to have a life-cycle — unlike ballistic droplets — we don't know what it is.
China?
U.S. Real Estate Investor LaSalle Raises Another $380 Million for China Logistics Fund Caixin
Why are landslides so deadly in Nepal? Third Pole
India
India's Hospitals Are Struggling for Oxygen Supply as Pandemic Surges Bloomberg

Amnesty India: Amnesty International halts India operations citing government "witch-hunt" Times of India
Brexit
London bankers balk at EU relocation over virus travel worries FT
UK/EU
Syraqistan
Puzzled scientists seek reasons behind Africa's low fatality rates from pandemic Reuters
Stripped bare: Looting till there is nothing left of Gauteng's rail network Daily Maverick
No Meat, No Milk, No Bread: Hunger Crisis Rocks Latin America Bloomberg (Re Silc). Re Silc comments: "When I was in Guatemala, parents would decide who gets fed. no work, no food. Youngest died."
New Cold War
New Armenia-Azerbaijan fighting a long time in the making Eurasianet. Some damn thing in the Caucusus….

Russia and China in the Arctic: assumptions and realities The Strategist

The world has gone absolutely insane! The Vineyard of the Saker
RussiaGate
Bartiromo: Durham Report Will Not Be Released Before Election RealClearPolitics
James Baker's 7 Rules for Running Washington Politico (Re Silc). There were giants in those days….
Trump Transition
Democrats unveil scaled-down $2.2T coronavirus relief package The Hill. So who'd they screw? You got it:

The May 15th HEROES Act prominently included a plan to pay each essential worker up to $10,000 in hazard pay. The new proposal drops that entirely. NYT's story doesn't mention it all. WaPo gives it one line at the end.

Incredible.https://t.co/FHYZOMxq3whttps://t.co/Pu2sUU5VE5 pic.twitter.com/tMBTvVbQCy

— wsbgnl (@wsbgnl) September 29, 2020

Trump Can Take Credit for Vaccine Progress but Shouldn't Rush It WSJ

Redfield voices alarm over influence of Trump's new coronavirus task force adviser NBC

Moderna's COVID-19 vaccine investigator leaves FDA advisory committee over conflict of interest Fierce Biotech. Flexian morphing…
2020
Supreme Court Battle
Why Amy Coney Barrett Should Not Be On The Supreme Court Current Affairs

"Free To Be You and Me": Barrett Fulfills Ginsburg's Call For Real Equality And Independence For Women Jonathan Turley
Assange
Your Man in the Public Gallery: Assange Hearing Day 19 Craig Murray
Gunz
Realpolitik:

Look at Smith & Wesson investor call, some interesting highlights.
– "two fastest-growing segments of new gun owners being women and African Americans."
– CEO Mark Smith: "After this election, I'm not anticipating that we're going to have the large fall off that we did."

— Zaid Jilani (@ZaidJilani) September 29, 2020
Class Warfare
The Rump Professional Class and Its Fallen Counterpart Benjamin Studebaker

Growing Through Sabotage: Energizing Hierarchical Power (PDF) Review of Capital as Power. From the abstract: "[H]ierarchical power is sought for its own sake; that building and sustaining this power demands strategic sabotage; and that sabotage absorbs a significant proportion of the energy captured by society. From this standpoint, capitalism grows, at least in part, not despite but because of – and indeed through – sabotage." Sounds like Veblen.

Pittsburgh Post-Gazette Union President Mike Fuoco Resigns Following Investigation Into Alleged Misconduct Editor and Publisher. Thanks to Payday Report.
What CEOs Really Think About Remote Work WSJ
The Rise of Remote Work Can Be Unexpectedly Liberating NYT
What is 'friluftsliv'? How an idea of outdoor living could help us this winter National Geographic
Antidote du Jour (via):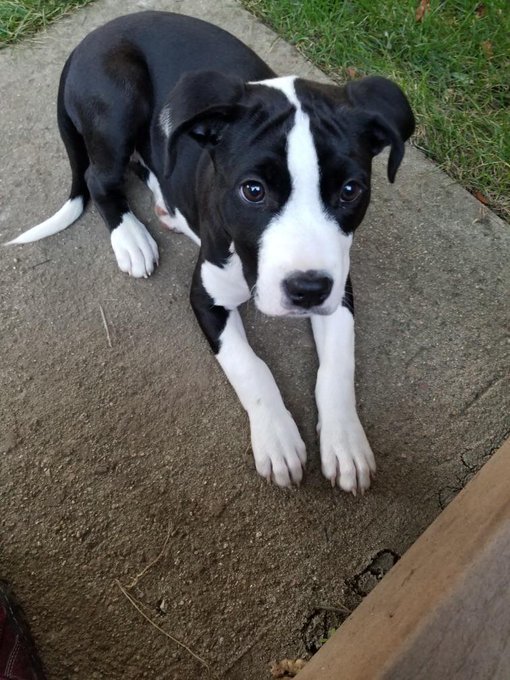 See yesterday's Links and Antidote du Jour here.

Original Source