This is Naked Capitalism fundraising week. 1563 donors have already invested in our efforts to combat corruption and predatory conduct, particularly in the financial realm. Please join us and participate via our donation page, which shows how to give via check, credit card, debit card, or PayPal. Read about why we're doing this fundraiser, what we've accomplished in the last year, and our current goal, more original reporting.
California Passes Toxic-Free Cosmetics Act Treeehugger
I tried the foreskin facial treatment – so you don't have to Guardian. UserFriendly: "ROFLMAO it's almost like they are begging people to fall for Qannon." A bit old, but humor can be timeless.
Dust off the crystal ball: It's time for STAT's 2020 Nobel Prize predictions Stat, Still an interesting article even though we now know who won.
Nobel Prize in Medicine Awarded for Discovery of Hepatitis C Virus WSJ
Paying ransomware demands could land you in hot water with the feds Ars Technica
An apple a day? Four GPs on the top health advice they give and follow Guardian
#COVID-19
As cold weather arrives, U.S. states see record increases in COVID-19 cases Reuters

No Talking' signs should be on NYC subway, disease experts say NY Daily News

Regal Cinemas Likely Suspending Operations at All U.S. Locations WSJ Follows a similar link I posted yesterday for the UK.

John Hopkins University podcast with the flagship University of Texas campus  (Austin 's) Dr. James Galbraith – the same chap we sometimes refer to as Galbraith fils, to distinguish him from his Father, Jon Kenneth Galbraith.) Public Health On Call, https://www.youtube.com/watch?v=retG982zyXE. I don't think you can just click on the link but you must cut and paste in you browser. Alas, there is no transcript, so grab a cup of coffee and listen to the podcast. I did and it's well worth listening to (even though I usually prefer transcripts, as spending time listening is an inefficient use of my time).

Coronavirus: when will Hong Kong's fourth wave of Covid-19 hit? Very soon, experts warn SCMP. But their number of deaths still holding steady at 105 for 7 million people. No typo.

The idea of moving out of my parents' house in 2020 is scarier than I thought it would be Houston Chronicle. Wowsers. 52% of 18-29 year-old adults currently live with their parents. I have no idea what it was when I was in that youthful cohort, but I would guess it was no nearly so  high. Whether one went away to university, you certainly moved away from home. Readers?

Coronavirus: Paris to shut bars and raise alert to maximum BBC

Furious blame game erupts between PHE and testing tsar Dido Harding after 16,000 Covid cases are missed because an 'Excel spreadsheet maxed out and wouldn't update' – meaning thousands of potentially infected contacts slipped through net Daily Mail

Stats Hold a Surprise: Lockdowns May Have Had Little Effect on COVID-19 Spread National Review. Hmm. I only know that Hong Kong, with its 105 deaths, never locked down completely, whereas India imposed one of the tightest lockdowns in the world and has now recorded 103,000 deaths. This question will take a long while to resolve. But be aware, broadly speaking, at least in the U.S., many business interests oppose lockdowns.
Science/Medicine
Furin cleavage site of SARS-CoV-2 spike glycoprotein enhances viral replication in the lungs (The Rev Kev)
Trump Infected
Class Warfare
How the IRS Was Gutted ProPublica. Resilc:  "moldy oldy." Moi:but still germane.
West Coast Wildfires
Urban wildfire: When homes are the fuel for a runaway blaze, how do you rebuild a safer community? Seattle Times

California wildfires shatter records, double in size from 2019 NY Post
Waste Watch
City budget crunch could present textile recycling's moment to grow Waste Dive

If We Don't Act Now, the Entire US Could Become a "Cancer Alley" Truthout
Nadgorno-Karabakh
Nagorno-Karabakh conflict: Major cities hit as heavy fighting continues BBC
Selecting Scotus
Imperial Collapse Watch
Europe's Gaullist Revival American Conservative

Bipartisan Bill Would Give Israel a Veto on Middle East Arms Sales Haaretz

The Last Empire (Hopefully) Counterpunch
China?
As New Zealand votes, Jacinda Ardern's Labour government walks fine line on China ties SCMP

A new cold war: Trump, Xi and the escalating US-China confrontation FT
India
How India-China crisis in Ladakh could impact Pakistan's fate at FATF meet The Print
2020
President Pelosi? Pence prepares to risk it all for Trump Politico
If this is true… backbreaker.

This poll was done before Trump's covid announcement. https://t.co/nwVTtyuRH2

— Matt Stoller (@matthewstoller) October 4, 2020
Julian Assange
It is time to prosecute Julian's persecutors – The Belmarsh Tribunal Yanis Varoufakis

How a Police State Starts Craig Murray
Health Care
Health Care: The Best and the Rest New York Review of Books

Not Pandemic-Proof: Insulin Copay Caps Fall Short, Fueling Underground Exchanges Kaiser Health News
Russiagate
WaPo Publishes Paranoid Screed Cautioning Readers Not To Let Russia Make Them Paranoid Caitlin Johnstone. These people are deranged.
We are finally cleaning up some of the inequities of the past by pardoning 2,732 convictions for Coloradans who simply had an ounce of marijuana or less.

➡️ https://t.co/QP3tIl21XU pic.twitter.com/GqfJx28RUg

— Governor Jared Polis (@GovofCO) October 1, 2020
Antidote du Jour (via):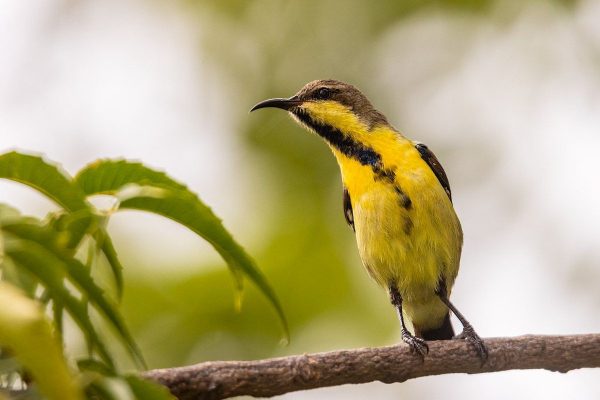 See yesterday's Links and Antidote du Jour here.

Original Source