How Humans Benefit From a Highway of Trails Created by African Forest Elephants Smithsonian
Tech Companies Are Destroying Democracy and the Free Press Matt Stoller, NYT
Billionaire Robert Brockman charged in $2bn tax evasion case FT
Kill Your Gas Stove The Atlantic
We Tested OpenPilot, the $1,199 Device That Adds Entry-Level Autonomy to Your Car The Drive. Level 2.
Why I'm Glad I Left America The Atlantic (J-LS).
#COVID19
Act now, wait for perfect evidence later, says 'high priestess' of U.K. COVID-19 masking campaign Science. Reader will recall we flagged Dr. Trisha Greenhalgh's work back in July.

Efficacy of face masks, neck gaiters and face shields for reducing the expulsion of simulated cough-generated aerosols medRxiv. From the Abstract: " We used a cough aerosol simulator with a headform to propel small aerosol particles (0 to 7 μm) into different face coverings. An N95 respirator blocked 99% of the cough aerosol, a procedure mask blocked 59%, a 3-ply cloth face mask blocked 51%, and a polyester neck gaiter blocked 47% as a single layer and 60% when folded into a double layer. In contrast, the face shield blocked 2% of the cough aerosol. Our results suggest that face masks and neck gaiters are preferable to face shields as source control devices for cough aerosols."

Synthesis and systematic review of reported neonatal SARS-CoV-2 infections Nature. A metastudy, n=176. From the Discussion: " Our findings confirm that SARS-CoV-2 can infect neonates and that the majority of these infections occur postnatally, although vertical transmission may be possible in ~30% of cases…. [T]ransplacental transmission of SARS-CoV-2 is indeed possible and this is corroborated by a consistent background of laboratory findings…. The choice between rooming-in or mother-infant separation is an important one and the synthesis of available cases shows that the avoidance of separation might be associated with a higher risk of late-onset neonatal SARS-CoV-2 infections."

Russia to Miss Covid-19 Vaccine Goal Amid Production Hurdles Bloomberg

Trump administration crackdown 'couldn't come at a worse time' for hospitals HealthCare IT News. "Earlier this month, the Centers for Medicare and Medicaid Services announced that hospitals that were not in compliance with [Covid] reporting requirements from the U.S. Department of Health and Human Services could find their participation in the federal programs put at risk." You can bet the hospitals aren't having any problem at all coding for billing. It's only when they have to start coding for health care that they start whinging.

When Covid-19 rules are flouted by ultra-Orthodox Jews, it isn't anti-Semitism to call it out NBC

Sidelining Physicians Contributed to 200,000 U.S. Deaths MedPage Today. The article is useful, but "contributed to" is doing a lot of work. For example: "We should have learned about the benefit of masking in March, not July." Wellie, Dr. Fauci is a phyician, correct? Fauci says he doesn't regret telling Americans not to wear masks at the beginning of the pandemic. As The Week wrote: "The noble lie about masks and coronavirus should never have been told." Can we please have some shreds of self-reflection?
New York coronavirus exodus fuels 'gangbusters' Maine real estate boom New York Post. Maine is not at all a romantic state, despite the scenery. Livin' the dream may not pan out for all the out-of-staters moving in.
What has COVID-19 taught us about flattening the climate curve? World Economic Forum
China?
Western Lockdown to Shut Down China Vineyard of the Saker

China's Man In Washington The Intercept
Malaysian King urges politicians to show maturity in resolving political conflicts amid leadership uncertainty Straits Times
Thailand Seeks Travel Bubble Pact With China to Spur Tourism Caixin. And China earned it.
Brexit
Britons alarmed by unpleasant border infrastructure they demanded Boing Boing (Re Silc).
Syraqistan
Biden to end US support for Yemen war Middle East Monitor. Perhaps Biden will do better with Yemen than Obama did with Gitmo.
Mexico's ex-defense minister detained in the U.S. at the request of DEA CNBC
Venezuela's 'Socialist Revolution' Just Made a U-Turn Vice
UK/EU
New Cold War
Russian-American Talks: No Arms Control Stability Valdai Discussion Club. Important. Russia hands will correct me, but I view Valdai as a cross between the Council on Foreign Relations and Davos. So the views expressed there are important.

Moscow signals it will make national security a priority in Arctic Council Barents Observer
Trump Transition
Trump Supreme Court pick heads toward Senate vote despite Democratic protests Reuters

Inside the Fall of the CDC Pro Publica. Very good; among other things, the first real explanation, nine months after the fact, of the CDC Covid testing debacle* (originally blamed on contractors, IIRC). My preference for coverage priorities would be: 1) Neoliberal hollowing out; 2) the testing debacle; and 3) political interference, because the first two corrode the clout of the CDC and lead to the third, and this article reverses that order, but it's nevertheless very good. NOTE * Casting doubt on the ability of the PMC to regulate itself, exactly like the ObamaCare MarketPlace launch debacle. PMC professional associations also have this issue.
2020
Health Care
Here's How We Prepare for the Next Pandemic IEEE Spectrum. From a Special Report, "The Next Pandemic."

The Preemption Clause That Swallowed Health Care: How ERISA Litigation Threatens State Health Policy Efforts Health Affairs
Our Famously Free Press
Why Social Media Make Us More Polarized, and How to Fix It Scientific American

Twitter verified our medical expertise, but we are powerless to stop Covid-19 misinformation STAT
Police State Watch
Portland, Oakland sue Homeland Security, Justice Department alleging unconstitutional federal overreach The Oregonian
Imperial Collapse Watch
A National Security Reckoning Hillary Clinton, Foreign Affairs. "The COVID-19 crisis should be a big enough jolt to rouse the country from its sleep." Yes, it was hard to sleep in the car, but I managed it.

America Has No Reason to Be So Powerful Stephen Wertheim, NYT

The Army Is Working on Augmented Reality Goggles for Military Dogs Defense One
Realignment and Legitimacy
All the elements are in place for American-style fascism, says Cornel West (interview) National Observer. Well worth a read.
Class Warfare
English Faculty Vote to Change Name to 'Department of Literatures in English' Cornell Sun
What if a Pill Can Change Your Politics or Religious Beliefs? Scientific American
Collections: Iron, How Did They Make It? Part I, Mining A Collection of Unmitigated Pedantry. Parts II, III, and IVa.
Antidote du jour (via):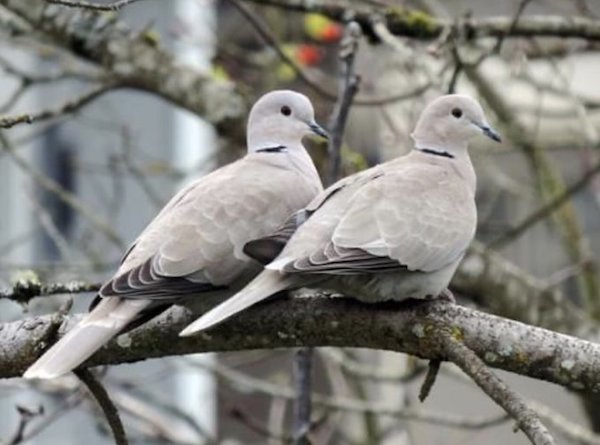 Bonus antidote:
Wow 🤩 pic.twitter.com/vI2qmDCzRh

— CCTV_IDIOTS (@cctv_idiots) October 14, 2020
See yesterdays Links and Antidote du Jour here

Original Source