Over 10,000 Cats Rehomed Through Innovative 'Video Matching' Scheme Independent
'The great 2020 money grab': Muddy Waters unloads on Spacs FT
American Companies Are Stockpiling Cash Before Covid Winter Hits Bloomberg
#COVID19
CDC Report: Officials Knew Coronavirus Test Was Flawed But Released It Anyway NPR. Liberal Democrats [scolding]: "Obey science!" (yes, while using your critical thinking skills). Rebuilding trust in our public health care institutions really ought to be top-of-mind for the Biden administration, and holding whoever is responsible for the testing debacle at CDC accountable should be part of that, regardless of party.

* * *

Coronavirus: EU buys 300m doses of BioNTech-Pfizer vaccine BBC. Since we have only seen the press release, all these decisions are entirely the result of elite consensus. Globalist elite consensus. So, fine….

Pfizer's COVID-19 vaccine looks impressive, but Sanofi, J&J and Novavax shots eye a logistics edge Fierce Pharma

Australian Pfizer vaccine trial participant claims patients suffered fever, migraines and nausea after getting the jab – and it could be rolled out in Australia in months Daily Mail

Meet the married billionaire couple who helped create the Pfizer vaccine Business Insider

* * *

Can a nose-full of chicken antibodies ward off coronavirus infections? Science

Effect of pre-exposure use of hydroxychloroquine on COVID-19 mortality: a population-based cohort study in patients with rheumatoid arthritis or systemic lupus erythematosus using the OpenSAFELY platform The Lancet. From the Discussion: "As we await the reporting of ongoing clinical trials of pre-exposure (as opposed to post-exposure) prophylactic use of hydroxychloroquine, related evidence of drug effectiveness among existing users can be generated from observational data. We found no evidence to support a substantial benefit of hydroxychloroquine in preventing COVID-19 mortality. At the same time, we have shown no significant harm. These findings suggest justification to continue trials of hydroxychloroquine for prevention of COVID-19 to confirm our findings from observational data."

* * *

In fatal COVID-19, the immune response can control the virus but kill the patient PNAS. From the Abstract: "These findings indicate that the pathogenesis of late severe COVID-19 pneumonia involves a dysregulated immune response, rather than direct viral damage."

Characteristics of Hospitalized COVID-19 Patients Discharged and Experiencing Same-Hospital Readmission — United States, March–August 2020 Morbidity and Mortality Weekly Report. From the abstract: "After discharge from an initial COVID-19 hospitalization, 9% of patients were readmitted to the same hospital within 2 months of discharge. Multiple readmissions occurred in 1.6% of patients. Risk factors for readmission included age ≥65 years, presence of certain chronic conditions, hospitalization within the 3 months preceding the first COVID-19 hospitalization, and discharge to a skilled nursing facility or with home health care."

Largest-to-Date COVID Mortality Study Released MedPage

* * *

Mobility network models of COVID-19 explain inequities and inform reopening Nature. From the abstract: "Derived from cell phone data, our mobility networks map the hourly movements of 98 million people from neighborhoods (census block groups, or CBGs) to points of interest (POIs) such as restaurants and religious establishments, connecting 57k CBGs to 553k POIs with 5.4 billion hourly edges. We show that by integrating these networks, a relatively simple SEIR model can accurately fit the real case trajectory, despite substantial changes in population behavior over time. Our model predicts that a small minority of 'superspreader' POIs account for a large majority of infections and that restricting maximum occupancy at each POI is more effective than uniformly reducing mobility." Short bars.

Navajo Nation Combats A New 'Monster': Coronavirus NPR (DD). Gist: "Shops closed, head to the big city on the weekend, come back with a virus, spread it around…."

Passenger Aboard First Cruise Ship to Return to Sailing in Caribbean Tests Positive for COVID-19 People. Whoops.

On arrival passenger testing is twice as effective as 14-day quarantine at reducing Covid-19 community transmission Oxera. Maybe. A consultancy's "Innovative modeling"….

Is low mask wearing in rural communities a sign of poor health messaging? STAT

The Great Coronavirus Pandemic of 2020—7 Critical Lessons JAMA
Pandemics that changed the world: historical reflections on COVID-19 (PDF) Journal of Global History. This is the introductory article to a special issue on the pandemic. Lots of free (!) good stuff here.
Post-Covid world needs 'outrageously bold' vision Daily Star. Says Nobel Laureate Muhammad Yunus, microfinance maven….
China?
"[For] industrial security & national security, we must focus on building production chains and supply chains that are independently controllable (自主可控), secure and reliable, and strive for important products and supply channels to all have at least one alternative source" 2/

— Graham Webster (@gwbstr) November 11, 2020

1/3

Yesterday Premier Li told the State Council that Beijing's various supply-side measures have played "a key role in stabilizing economic fundamentals". He pledged to implement more such policies, but said little, as far as I can tell, about…https://t.co/2ggXrdmiBC

— Michael Pettis (@michaelxpettis) November 12, 2020
UK/EU
Senior Boris Johnson adviser quits as power grab role engulfs Downing Street Politico
COVID-19 in Brazil: the headlines should be about science The Lancet
New Cold War
Moscow braced for anti-Russian rhetoric and more confrontation FT. "'We expect a massive toughening of the stance towards Russia,' a high-ranking western diplomat in Washington told the Financial Times. 'There is a hatred for Russia amongst [Biden's team] that is really amazing. It's not just rational; it's also very emotional.'" High on their own supply…

Russia Has No Illusions About a Biden Presidency Carnegie Moscow Center

* * *

Armenia, Azerbaijan and Russia sign Nagorno-Karabakh peace deal BBC

Caucasus ceasefire cements Turkey as a power in Russia's backyard FT

Understanding the outcome of the war for Nagorno-Karabakh Vineyard of the Saker

Here's what Russia has pledged (and risked) with peacekeepers in Nagorno-Karabakh Meduza
Trump Transition
Scoop: Divisive Pentagon hire may rush troop withdrawals before Trump's exit Axios and Trump administration installs advocate for quick Afghanistan withdrawal at Pentagon CNN. Oh noes!!!!!!!!!!
2020
In wake of election, 25 lawsuits filed over election's conduct Ballotpedia. Finally an aggregation ffs.

Jones Day, Porter Wright Tiptoe Ethical Line in Voting Suits (1) Bloomberg Law (Jones Day press release). So those outside the elite's "airtight consensus" don't deserve representation. Good to know, especially when the next case comes along.

Dallas' Robert Jeffress, leading pro-Trump evangelical conservative, calls Biden 'president-elect' but says it's not yet official Dallas Morning News

State Legislatures Can't Ignore the Popular Vote in Appointing Electors Lawfare

Facebook and Google quietly extend bans on political advertising FT. And the deck: "Blackouts continue as pro-Trump US election narratives persist."
Daniel Loeb's Third Point gains nearly $400m on US election call FT
Biden Transition
Democrats in Disarray
Defunding Police? I Don't Get It East of the River
Police State Watch
The FBI's War on the Left: A Short History of COINTELPRO Black Agenda Report
Imperial Collapse Watch
The US is losing its world superpower status due to its failure to lead on the Covid-19 crisis – and this time, it might not recover The Independent

The Origins Of U.S. Global Dominance The American Conservative

An Outbreak of Covid-19 on an Aircraft Carrier NEJM. The Conclusions: "SARS-CoV-2 spread quickly among the crew of the U.S.S. Theodore Roosevelt. Transmission was facilitated by close-quarters conditions and by asymptomatic and presymptomatic infected crew members. Nearly half of those who tested positive for the virus never had symptoms."
Class Warfare
Millions Face Loss of Jobless Aid: 'Without It, I'm Dead in the Water' NYT
What We Should Remember on Armistice Day Jacobin
Ötzi, the Man in the Ice Patrick Wyman
Antidote du jour (via):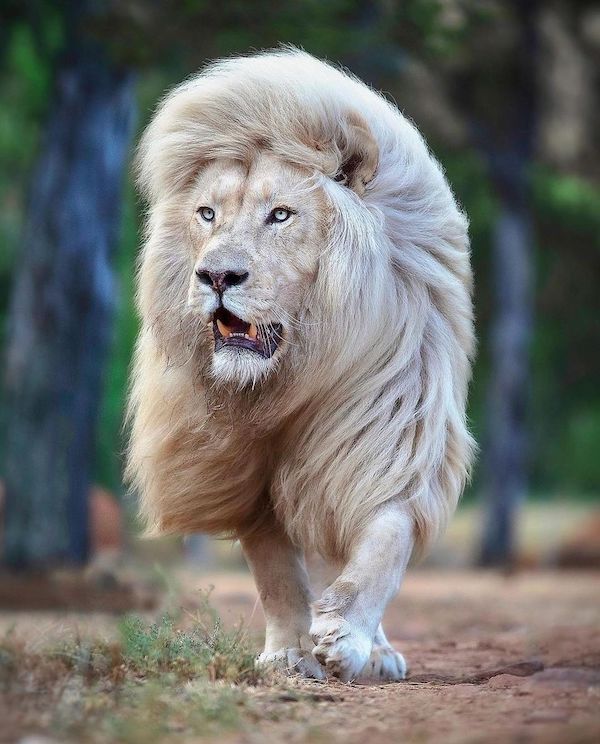 See yesterday's Links and Antidote du Jour here.

Original Source