Cats Are the Best Philosophers Wall Street Journal
Cat Who Lived In A Church For 12 Years Passes Away, The Church Gives Her An Entire Memorial Service Bored Panda
MeowTalk app translates cat's 'language' for pet owners New York Post
Monarch butterflies' spectacular migration is at risk, and an ambitious new plan aims to save it PhysOrg (David L)
A Newly Discovered Tick Germ Is Sickening Dogs in the U.S., Vets Say Gizmodo (David L)
Tree rings may hold clues to impacts of distant supernovas on Earth ScienceDaily (Kevin W)
Camel-fur-inspired power-free system harnesses insulation and evaporation to keep items cool Techxplore (Chuck L)
Neanderthals And Humans Were at War For Over 100,000 Years, Evidence Shows Science Alert (Chuck L)
Recent readings on meaning of 'net zero' Yale Climate Connections
Air taxis set to soar over Seoul's skies Asia Times (Kevin W)
Measuring the true cost of conservation PhysOrg (David L)
The biological research putting purpose back into life – Philip Ball Aeon (David L)
Solid progress being shown with patients at medical marijuana clinics in Thailand Pattaya News (furzy)
#COVID-19
Here's why conservatives and liberals differ on COVID-19 PhysOrg (Robert M)
How Australia brought the coronavirus pandemic under control Financial Times
Science/Medicine

Lilly's Monoclonal EUA Science Magazine (UserFriendly)

Covid-19: Government buried negative data on its favoured antibody test BMJ

Published today by Italian scientists
"Pts who recovered from COVID19 have had subsequent positive RT-PCR test for SARSCoV2 in absence of symptoms suggestive of new infection." Only 3.1% had replicating virus. Study reaffirms urgent need to address PCR Ctshttps://t.co/vvm2QFFnbl

— Kulvinder Kaur MD (@dockaurG) November 13, 2020

US

UK/Europe

Denmark's mink farmers count cost of botched cull Financial Times (David L)

Finance/Economy

Beloved businesses are going bankrupt waiting for federal help. It will get worse NBC (resilc)

Lockdown 2.0: Food companies overhauled production to put more toilet paper, pasta sauce in stores Reuters (resilc)

Manhattan Empties, Brooklyn Hangs on as Renters Prioritize Space, Amenities Over Commute in Pandemic Economy THE CITY
China?
China about to pull off 'diplomatic coup' by striking world's largest free trade agreement RT (Kevin W)
Brexit
"Own Nothing and Be Happy": The Great Reset's Vision of the Future Off Guardian (Chuck L)
Princess Diana's Restless Ghost Still Haunts the Royal Family Daily Beast (furzy)
What Happens When Techno-Utopians Actually Run a Country Wired. UserFriendly: "Or how to use a blog to take over a country."
The Scammer Who Wanted to Save His Country Wired. UserFriendly: "The backstory behind the carwash leakers."
Imperial Collapse Watch
Lots of Missiles: How China and Russia Could Win a War Against America The National Interest (resilc)
Trump Transition
2020
Congress is gonna be wild pic.twitter.com/verdKs1aIg

— Steadman™ (@AsteadWesley) November 13, 2020

Thanksgiving is canceled, schools are closed but Nancy Pelosi's big indoor dinner for new House members is totally safe https://t.co/V0nVi6hK5n

— Twitchy Team (@TwitchyTeam) November 13, 2020

Tommy Tuberville, Republican of Alabama, misidentified the three branches of the federal government and claimed erroneously that World War II was a battle against socialism, in his first big interview as a senator-elect. https://t.co/IVKHV6WDg4

— The New York Times (@nytimes) November 13, 2020
Biden
Yellen Under Consideration by Biden Team for Treasury Chief Bloomberg

Joe Biden blocked from receiving State Department messages during transition period news.com.au (Kevin W)
Charles Koch Says His Partisanship Was a Mistake Wall Street Journal (resilc). Translation: Now he thinks he can buy Democrats too.
FBI wanted to arrest Epstein at Virgin Islands beauty pageant months before plea deal cut NBC (furzy)
DeSantis pushes expansion of Stand Your Ground law as part of 'anti-mob' crackdown Miami Herald
Introduction to The New Economics: A Manifesto Steve Keen (Chuck L)
Quant Shock That 'Never Could Happen' Hits Wall Street Models Bloomberg (David L). Taleb (and Mandelbrot) would not be impressed:
"Events happened that statistically never could happen," said the chief investment officer of disciplined equities in a telephone interview from St. Petersburg, Florida.
the only way to save reading is by reading Fredrik deBoer (UserFriendly)
Class Warfare
Only 51% of CA Union Households Voted Against Prop 22 Exempting Uber Drivers from Wage Laws Los Angeles Times

Big tech threw $200m at a ballot measure to hurt gig economy workers. And they won Guardian
Antidote du jour. Homer (Alaska) News' Pet of the Week for the end of October, courtesy mgl:
Billy is a 10-year-old male cat.

Billy always wants a snack,

Billy never do an attack,

Billy wants a loving house,

Maybe Billy catch a mouse.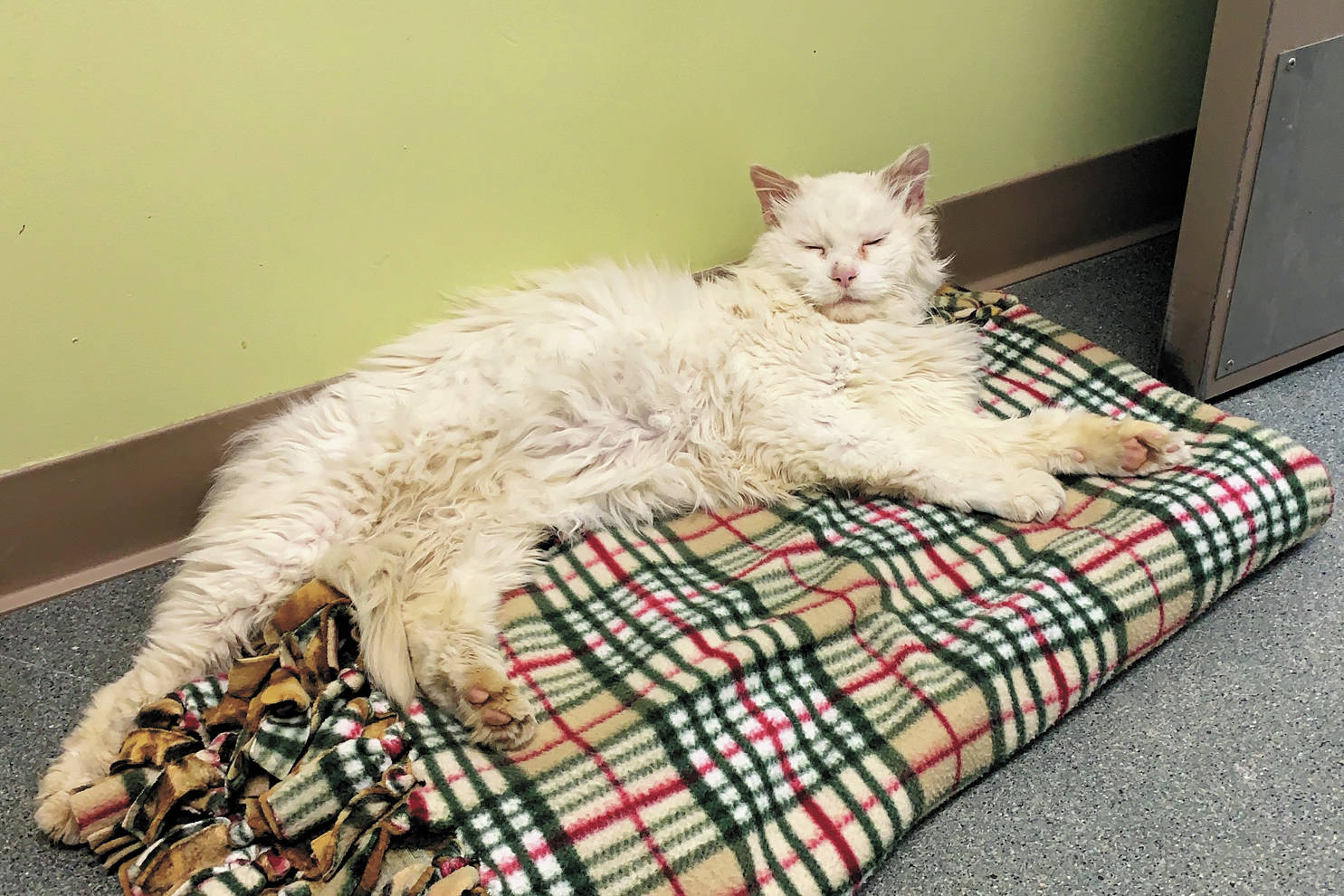 And a bonus. Guurst recommends full screen:
It's been a rough year. Treat yourself to something nice and watch a bear family enjoying a morning splash together in the mountains above the Center's headquarters.

Footage by Greg Joder @ _eco.nut_ on Instagram pic.twitter.com/SdOPEKzfJT

— Center for Bio Div (@CenterForBioDiv) November 3, 2020
See yesterday's Links and Antidote du Jour here.

Original Source