Jerri-Lynn here. Dear Readers: It's been a difficult week. And technical problems have delayed timely posting of Links. Check back later for your full ration. Thanks!
Australian 'war crimes': Elite troops killed Afghan civilians, report finds BBC
Australian special forces involved in murder of 39 Afghan civilians, war crimes report alleges Guardian
Best of enemies Times Literary Supplement
The mysterious appeal of a labyrinth BBC
Opinion: Nvidia is having a spectacular year; so where does it go from here? MarketWatch
Asia's biggest climate migration MIT Technology Review
#COVID-19
Another Covid vaccine breakthrough as study confirms Oxford's jab is 'safe and provokes a robust immune response' in over-60s Daily Mail

Oxford Covid vaccine trial confirms encouraging results for the elderly FT

Tyson Foods manager had betting pool for how many workers would get COVID-19: suit NY Post

How Iowa's Governor Went From Dismissing Mask Mandates to Ordering One Herself I don'r understand this fixation on not ordering masks. It's only a MASK. And it seems to work! So why not mandate them, with draconian penalties, and early (and exclusions for those with legitimate medical reasons for not wearing them, and "I don't feel like it doesn't count."

Why the developing world needs a bigger pandemic response FT

NYC schools go all-remote; Cuomo warns of 'astronomical' positive test rates in state Fox 5

New York City to Close Public Schools Again as Virus Cases Rise NYT

Pfizer Says Covid-19 Vaccine Is 95% Effective in Final Data, Will Seek Authorization WSJ

'People are going to die': Hospitals in half the states are facing a massive staffing shortage as Covid-19 surges Stat

Covid-19 Vaccine Progress Gives Tokyo Olympics a Tailwind WSJ. Strikes me there is entirely too much grasping at straws.

U.S. greenhouse gas emissions set to drop to lowest level in three decades WaPo

HR staff face painful switch from 'good cops' to enforcers FT. It was nice while it lasted.

The COVID Vaccine Must Be Universally Available. Anything Less Is Immoral. Jacobin.
2020
Giuliani's court bid to overturn Biden victory turns to farce as he forgets judge's name, calls other lawyer 'that angry man,' claims the 11 biggest cities are conspiring to steal election, then gets directions to the nearest martini bar Daily Mail. As my dear friend Jeff used to say when we were Oxford students togethers at some Reagan-era idiocy, in a broad Australian accent, "You have to laugh." Ha, ha, ha!

As defeats pile up, Trump tries to delay vote count in last-ditch attempt to cast doubt on Biden victory WaPo
Trump Transition
President is wild card as shutdown fears grow  The Hill

US to label Israel boycott movement as 'anti-Semitic': Pompeo Al Jazeera

The Lost Cause of the Trumpocracy Project Syndicate
Biden Transition
Current and former Trump officials quietly reach out to Biden team CNN

The Memo: Democrats see warning signs beyond 2020 The Hill

If Biden's Serious About Bringing Back Diplomacy, He Should Make These Appointments Foreign Policy in Focus
Class Warfare
Inside the Lives of Immigrant Teens Working Dangerous Night Shifts in Suburban Factories ProPublica

EU has been too slow to tame Big Tech, says bloc's auditor FT

Judge in Google Antitrust Case Eager to Set Initial Schedule WSJ

There's a bunch of great work on ad markets now, but the gist is pretty simple. Google and Facebook depreciated the value of publisher ad space by taking their data and targeting their readers. Here's @DinaSrinivasan. https://t.co/rD0DuC2qZY

— Matt Stoller (@matthewstoller) November 19, 2020
Refugee Watch
Video Documents Illegal Refugee Pushbacks in Croatia Der Spiegel
Europe
Europe Must Stand Up to Hungary and Poland Project Syndicate George Soros
India
Jean Dreze: Last-mile hurdles in NREGA payments puncture India's techno-utopian delusions Scroll

Army Sets Up Modern Habitats, Including Heated Tents, for Troops Deployed in Ladakh The Wire
China?
Hong Kong ranked second-worst city in Asia for expats to live due to soaring costs and declining stability SCMP In spite of their stunning pandemic response.
Health Care
Beyond COVID-19: the Power Struggle Over Alternatives for Health Care Reform Counterpunch
Antidote Du Jour (via):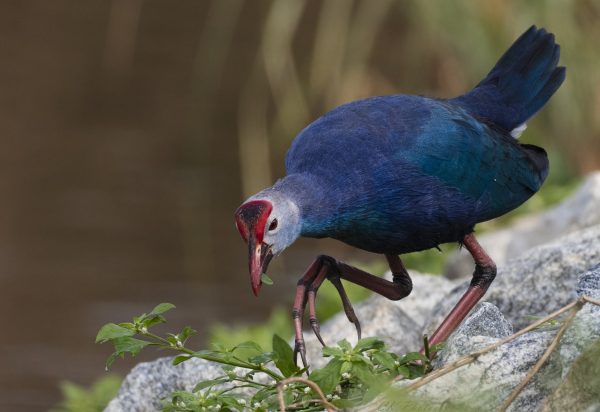 See yesterday's Links and Antidote du Jour here.

Original Source