Scientists Create a Buzz With the First Ever Global Map of Bee Species Smithsonian (original). The original is worth a look because it's structured in a way that makes it easy to pick out the (human-readable) high points. Thank you, Current Biology!
Millennium Seed Bank celebrates 20 years of preserving plant heritage Euronews
How hedge fund traders known as the SPAC Mafia are driving an $80 billion investment boom with a no-lose trade. Forbes
Why Google Dominates Advertising Markets (PDF) Dina Srinivasan, Stanford Technology Law Review
Judge smacks down Ernst & Young's aggressive tax strategies for audit client Coca-Cola Francine McKenna, The Dig. Deck: "It's not enough for auditor EY to be in the spotlight for frauds at Wirecard, NMC, and Luckin. EY is also defending dubious tax avoidance schemes in court."
1 big thing: Small-town home runs Felix Salmon, Axios
California Wants Its Imperial Valley to Be 'Lithium Valley' Bloomberg
Climate change is bringing back long-lost forms of food poisoning The Counter
Prospects for life on Venus fade — but aren't dead yet Nature
#COVID19
A Lack of Transparency Is Undermining Pandemic Policy Wired

Health experts clash over use of certain drugs for COVID-19 AP

A living WHO guideline on drugs for covid-19 (PDF) WHO. A change: "The latest version of this WHO living guidance focuses on remdesivir, following the 15 October 2020 preprint publication of results from the WHO SOLIDARITY trial. It contains a weak or conditional recommendation against the use of remdesivir in hospitalised patients with covid-19… Considering the low or very low certainty evidence for all outcomes, the panel interpreted the evidence as not proving that remdesivir is ineffective; rather there is no evidence based on currently available data that it does improve patient-important outcomes. The panel placed low value on small and uncertain benefits in the presence of the remaining possibility of important harms."

The 'very, very bad look' of remdesivir, the first FDA-approved COVID-19 drug Science. Oddly, Fauci's name goes unmentioned, though Fauci, on the basis of a press release, dubbed remdesivir "the standard of care." If Science wants its political endorsements to drive its reporting, that's fine, but let's be clear that's what's going on, eh? (Yes, yes, it's "a bad look." And bipartisan!)

Secret ingredients behind the breakthrough Covid vaccines FT. Oh, "secret ingredients."

Hospitals scramble to get ready for coronavirus vaccines Healthcare Dive

* * *

What the data say about asymptomatic COVID infections Nature

L.A. officials are still not sure how or why COVID cases are skyrocketing. It's a huge handicap Los Angeles Times

FDA approves emergency use for first at-home Covid-19 test kit CNBC
Hedge Funds Inoculated Themselves Against Vaccine Profits Dealbreaker
China?
The Elements of the China Challenge (PDF) Policy Planning Staff, Office of the Secretary of State (via Axios).

China deepens probes into the roles of rating agency, banks and brokers after AAA-rated Yongcheng Coal's bond went bust South China Morning Post. Commentary:

I don't think the problem with Chinese bond ratings is "irregularities". It is more structural, including the way ratings agencies are paid and the huge disparity in political and legal power between the issuers and the ratings agencies.https://t.co/wJqWtUZpDa

— Michael Pettis (@michaelxpettis) November 20, 2020

China Urges New Era of Mass Migration—Back to the Countryside WSJ

China's grain and soya imports upsurge Hellenic Shipping News

Beautiful:

"It is important to understand that the Chinese word langqiao does not translate as 'covered bridge' but as 'corridor bridge' — a phrase that privileges the linear open space within" pic.twitter.com/jawVWpzSYz

— Irène DB (@UrbanFoxxxx) November 19, 2020
East Asia Decouples from the United States: Trade War, COVID-19, and East Asia's New Trade Blocs (PDF) Petersen Institute for International Economics. Handy diagram:
East Asia Decouples from the
United States: Trade War, COVID-19, and East Asia's New Trade Blocs
Peter A. Petri and Michael G. Plummer June 2020
for @PIIE is excellent on the RCEP.https://t.co/uye43RZdTe pic.twitter.com/IJrR119Dtq

— Adam Tooze (@adam_tooze) November 18, 2020
As Michael Pettis points out, the RCEP members are all net exporters. So who buys the goods?
The Koreas
South Korea daily COVID-19 cases highest since August; nationwide infections feared Reuters

From a crab shack to Hyundai, China's wrath over a U.S. missile defense system weighs on South Korea LA Times
UK/EU
Bankers in Denmark See Sharp Rise in Threats From Angry Clients Bloomberg
Brexit
Three EU countries call on Commission to step up no-deal Brexit preparations Politico

Brexit Britain Collides With Irish Soft Power in Washington Bloomberg
Trump Transition
US Treasury refuses to extend some of Fed's crisis-fighting tools FT

'We Basically Made Recovery Much, Much Harder Than It Has to Be' FAIR
Biden Transition
Listening to the scientists on Biden's Covid task force:

Biden: "I will listen to the scientists!"

Scientists: "Shut down the economy and keep everyone at home until we have a vaccine ready for distribution!"

Biden: "Anyone got another scientist?"

Doc Zeke: "Everyone should die at 75!"

Biden: "Hire that guy!" https://t.co/3tFzlVMuCA

— Chris Richards 🐬🅰️ #UnitedLeft (@EclecticRadical) November 19, 2020

(Zeke Emmanuel: "Why I Hope to Die at 75.")
Not just COVID: Nursing home neglect deaths surge in shadows AP
2020
Georgia manual recount confirms Biden victory Atlanta Journal-Constitution

Trump campaign legal fight keyed to court of public opinion The Hill. The "faithless electors" strategy didn't work for the Democrats in 2016, and it's unlikely to work for Republicans in 2020. That said:

This is a judge thinking, "I could've played golf today, you son of a bitch." https://t.co/Ssfk7V3HSD

— Richard M. Nixon (@dick_nixon) November 17, 2020

The Extremist At Dominion Voting Systems The American Conservative. "Dominion" as in "Dominion of Canada" (it's a Canadian firm), not as in Dominionism (a perfectly valid inference; good wrap-up here, from one of those old-time blogs). DVS bought Diebold and Sequoia, FWIW. (One reason that voting machines are such a fertile field for "connecting the dots" is that privatizing "our democracy" has led to a horrid tangle of failed and/or acquired vendors, crooks, con artists, grifters, operatives, politicos on the take, plus white-hat hackers, and whistleblowers (some of whom are statisticians). On the role of DVS in election 2020, I'm still waiting on the affidavits (assuming they'd be reported, of course; the DVS Wikipedia entry has extensive, for up-to-the-minute edits on 2020, but the material on the acquisition of Diebold and Sequioa hasn't been beefed up at all). When you've lost Tucker Carlson:

Tucker Carlson calls out Sidney Powell, saying he asked her for evidence to support her election fraud claims, but "she never sent us any evidence despite a lot of requests, polite requests, not a page."

"When we kept pressing she got angry and told us to stop contacting her." pic.twitter.com/IOlOdhp6MJ

— Oliver Darcy (@oliverdarcy) November 20, 2020

If one of the outcomes of election 2020 is the syllogism: "Election 2020 was legitimate, therefore electronic, privatized voting is legitimate"… Well, that would be pretty bleak.
Uptight City Tries to Silence Neighborhood Councils … and, CityWatch City Watch LA
What it took to investigate a suspicious town in the Mojave Desert High Country News
Our Famously Free Press
Boeing 737
Bjorn's Corner: 737 MAX ungrounding, the technical background Leeham News and Analysis
Police State Watch
A cop shoots a Black man, and a police union flexes its muscle Reuters
Protests and Riots
Kenosha: How two men's paths crossed in an encounter that has divided the nation (video) WaPo. Interview with Rittenhouse.
Imperial Collapse Watch
TAC Files Lawsuit Against State Department Over Venezuelan 'Bay Of Pigs' The American Conservative
America's "Wars of Religion" Slate
Class Warfare
Social democracy or feudalism Interfluidity
Coronavirus: Facebook accused of forcing staff back to offices BBC (dk).
The Student Debt Crisis is a Crisis of Non-Repayment Marshall Steinbaum, Phenomenal World
Antidote du Jour (via):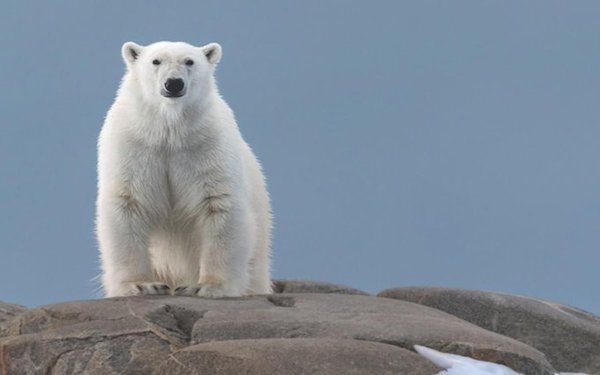 See yesterday's Links and Antidote du Jour here.

Original Source