What dinosaur eggs reveal about ancient parenting styles National Geographic
Wells Fargo's struggle to escape the dog house isn't over yet FT
New Energy Giants Are Renewable Companies: Iberdrola, Enel, NextEra, Orsted Bloomberg
The futuristic cargo ship made of wood Hellenic Shipping News
#COVID19
Fauci: Coronavirus surge 'superimposed' on current spike possible in coming weeks The Hill

How much did Thanksgiving contribute to Covid-19 spread? It's wait and see for now STAT

From campus, a lesson in controlling the virus Boston Globe. In fact, it looks like Massachusetts college Presidents did mobilize:

After sending students home in mid-March as the virus swept across Massachusetts, local college presidents [plural], many with science backgrounds, began to develop plans to reopen schools in the fall, with quick and affordable testing as a key component.

the Broad, which offered to charge colleges $25 per test — much less than the $100 commercial price — and promised results within 24 hours. The Broad has conducted more than 6 million tests since late March; it has previously estimated that nearly two-thirds of the 70,000 tests it processes on average each day are from colleges and universities.

* * *

Can I Choose My COVID-19 Vaccine? MedPage Today

Moderna's groundbreaking coronavirus vaccine was designed in just 2 days Business Insider

A shot. A wait. Another shot: Two-dose coronavirus vaccine regimens will make it harder to inoculate America WaPo

Airlines Face 'Mission of the Century' in Shipping Vaccines Bloomberg. The last mile is the hard part.

* * *

COVID-19-associated olfactory dysfunction reveals SARS-CoV-2 neuroinvasion and persistence in the olfactory system (preprint) bioRxiv. From the Abstract: "Viral persistence in the olfactory epithelium therefore provides a potential mechanism for prolonged or relapsing symptoms of COVID-19, such as loss of smell, which should be considered for optimal medical management and future therapeutic strategies."

A Randomized Trial of Convalescent Plasma in Covid-19 Severe Pneumonia NEJM. From the Conclusions: "No significant differences were observed in clinical status or overall mortality between patients treated with convalescent plasma and those who received placebo."

Surveillance of SARS-CoV-2 in sewage and wastewater treatment plants in Mexico Journal of Water Process Engineering. From the Abstract: "This work proves that wastewater-based epidemiology is a very valuable tool in developing countries where diagnostic tests for COVID-19 are limited." Especially in Third World countries like our own…
China?
Covid-19 passports trump travel bubbles, but digital security and test efficacy concerns must be addressed South China Morning Post
Brexit
London 'Thrown to the Lions' as Brexit Finance Deal Unlikely Bloomberg

UK will not 'sell out' sovereignty for Brexit deal with EU, say negotiators Independent
The Koreas
Former South Korean dictator Chun Doo-hwan guilty of defamation over massacre Channel News Asia
Syraqistan
How Mossad executed Iran's nuclear chief: Power to the entire region was cut as gun and bomb attack blasted his convoy before he was dragged from car and finished off… then the 12 assassins melted away Daily Mail

Assassination in Iran Could Limit Biden's Options. Was That the Goal? David Sanger, NYT. Commentary:

Lede on NYT front page: "…the scientist who led Iran's pursuit of a nuclear weapon for the past two decades."

This is Judith Miller-level bad. No mention that US intel agencies maintain that Iran halted nuke weapons program in 2003. We're just told what Netanyahu "believes." https://t.co/b5iOOYRkSY

— Matt Duss (@mattduss) November 29, 2020
Uber made big promises in Kenya. Drivers say it's ruined their lives. NBC
UK/EU
Economists urge BBC to rethink 'inappropriate' reporting of UK economy IPPR (RH).
Biden Transition
Trump Transition
Fired director of U.S. cyber agency Chris Krebs explains why President Trump's claims of election interference are false CBS

Canada blocks bulk exports of some prescription drugs in response to Trump import plan Reuters
Realignment and Legitimacy
GWB Looks Worse in Hindsight Bruce Bartlett, The Big Picture
Our Famously Free Press
Candace Owens Challenges Fact-Checker, And Wins Daily Wire (CL).
Intelligence Community
Report Claims CIA Controlled Second Swiss Encryption Firm Agence France Presse
Class Warfare
Resuming evictions caused over 10,000 deaths in just six months Yasha Levine, Immigrants as a Weapon

Why nursing home aides exposed to COVID-19 aren't taking sick leave The Converation

What works to mitigate and reduce relative (and absolute) inequality? (PDF) United Nations University World Institute for Development Economics Research. A review of the literature.

The Distributional Impact of the Pandemic (PDF) Sinem Hacıoğlu Hoke, Diego R. Kanzig, Paolo Surico World Inequality Lab. From the Abstract: "The top quartile of the income distribution accounts for almost half of the pandemic-related decline in aggregate consumption, with expenditure for this group falling much more than income. In contrast, the bottom quartile of the income distribution has seen the smallest spending cuts and the largest earnings drop but their total incomes have fallen by much less because of the increase in government benefits."

1% of farms operate 70% of world's farmland Guardian

You Have The Right To Not Work Indica

Anti-Populism with Thomas Frank (podcast) The Dig. Bracing. And if you want to understand why Frank has been blackballed by liberal Democrats and won't (at least as I heard him say on Useful Idiots) be writing on politics any more, this is the podcast episode for you.
How close is too close? Aeon (Re Silc).
How to Work With Tribesmen (PDF) W. Patrick Lang (rowlf).
Antidote du jour (via):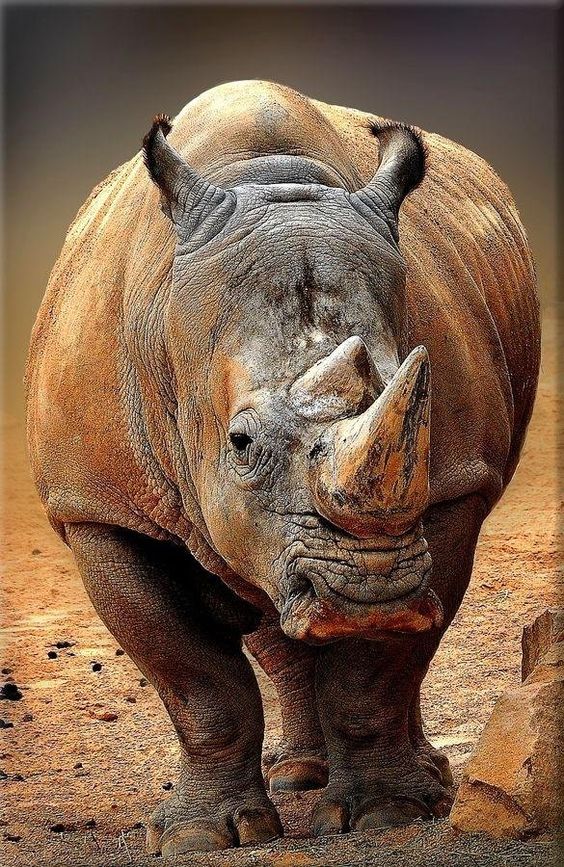 "What could be more natural than a rhinoceros?" –Eugene Ionesco
See yesterday's Links and Antidote du Jour here

Original Source