Scientists solve mystery of mass coho salmon deaths. The killer? A chemical from car tires Los Angeles Times
New analysis: Extreme flows in US streams are rising Ars Technica (Re Silc).
Atomic Heat in Small Packages Gives Big Industry a Climate Option Bloomberg
PG&E faces millions in fines for 'egregious and reckless' logging, roadwork in Santa Cruz Mountains fire area Santa Cruz Sentinel (DS). DS writes: "I drove through the burn zone the other day — the recklessness of PG&E's logging is evident everywhere. Just what you'd expect from a bunch of carpet-baggers who know nothing about the local topography and environment. I can vividly remember the Love Creek disaster, when sudden heavy rains brought murderous mudslides down from these same mountains back in January of '82." Everything is like CalPERS.
The Business of Benchmarking Net Interest
Libor Needs a Legislative Fix Even If Demise Has Been Delayed Bloomberg
We read the paper that forced Timnit Gebru out of Google. Here's what it says MIT Technology Review (dk).
#COVID19
Airflows inside passenger cars and implications for airborne disease transmission Science. From the Results: "As one might expect, all windows open" is the best configuration; it has the highest number of air changes per hour. But they simulated "six configurations… with various combinations of fully open- and closed windows." Worth a read, especially if you plan to travel by car over the holidays!

* * *

End in Sight London Review of Books. The case for optimism, well presented. This paragraph, however, caught my eye:

Are the highly effective Pfizer and Moderna vaccines 'better' than the AstraZeneca vaccine? We can't draw that conclusion yet. The results reported so far aren't directly comparable: the different trials used subtly different case definitions, and took place in different countries at different times. We will get more information when the full data are published.

Surely it's possible for scientific journals to expedite publication of the full data? If I were a physician making decisions for my patients — to the extent that such a thing is possible these days — I would surely want to see it.

COVID-19 and mRNA Vaccines—First Large Test for a New Approach JAMA. "All eyes are now on safety and effectiveness…. Experts say several factors argue for mRNA vaccines' safety. For one, mRNA can't cause an infection. It also doesn't enter the cell's nucleus, so the chance of its integration into human DNA is believed to be very low. In addition, the body breaks down mRNA and its lipid carrier within a matter of hours, assuaging some concerns about long-term risks. However, this rapid degradation raises questions about mRNA vaccines' protective duration."

It would be helpful if we had data on infectiousness post-vaccination. Thread:

Will vaccination of health care workers (HCWs) lead to accidental silent spreading of COVID-19?

Big possible downside to vaccine allocation recommendations w/out data on whether vaccines reduce infectiousness.
Thread

— A Marm Kilpatrick (@DiseaseEcology) December 2, 2020

A better way to roll out Covid-19 vaccines: Vaccinate everyone in several hot zones STAT

* * *

Rapid Antigen Tests Are Effective, Cheap, and Could Quash the Pandemic Within Weeks (In Theory) New York Magazine (nvl).

5 major airlines to roll out digital health passport for travelers next month Health Care Dive

* * *

COVID-19 cause erectile dysfunction in patients who have recovered from the virus, doctor warns Daily Mail (propagated from a vaguely sourced NBC video). This is the study I found: Addressing male sexual and reproductive health in the wake of COVID-19 outbreak Journal of Endocrinological Investigation. The Conclusion: "COVID-19 survivors develop sexual and reproductive health issues. Andrological assessment and tailored treatments should be considered in the follow-up." Plausible, but "could," "might." So, wink wing nudge nudge. Emphasis nudge.

* * *

Working at a Nursing Home During the COVID-19 Pandemic Is a Daily Heartbreak Teen Vogue

One of the First Virus Hot Spots in the U.S. Is Under Siege Again NYT

Pandemic challenge: Keeping ex-gang members out of trouble Dorchester Reporter

A philosophical idea that can help us understand why time is moving slowly during the pandemic The Conversation
China?
Japanese space capsule carrying pristine asteroid samples lands in Australia Space
Indonesia looks to Joe Biden for more 'professional' stance on China FT
India
Indian Farmers Lead Historic Strike & Protests Against Narendra Modi, Neoliberalism & Inequality Democracy Now!

China-India border row: prepare for the long haul in talks, Indian foreign minister says South China Morning Post
COVID-19 Returns to the Community Vietnam Weekly
The Philippines Is Democracy's Dystopian Future Carnegie Endowment for International Peace
The Koreas
Old Obama hands on Korea policy could pose new problems for peace Responsible Statecraft
How Melbourne eradicated Covid-19 Vox
Syraqistan
Death in Istanbul: James Le Mesurier and Syria's media war Middle East Eye
Brexit
UK and EU agree to 'last throw of the dice' in Brexit trade deal talks FT

It would be a terrible failure of statecraft for Britain and the EU not to reach an agreement Independent
UK/EU
Violence erupts in new Paris protest against security law Agence France Presse

WHO pulled report on Italy's 'chaotic' first response to Covid-19 FT
Exxon's Oil Discovery Off Guyana's Coast May Be Twice as Large as Early Estimate Industry Week
2020
Biden Transition
Intelligence Community
Can you solve this CIA-approved puzzle just by looking at this photo? Independent (?). Next up: Can you spot where to apply the electrodes?
Democrats in Disarray
California To Issue Democrat Politicians Special ID Cards Allowing Them To Break Lockdown Rules Babylon Bee
Black Injustice Tipping Point
Introduction to The New York Times' 1619 Project and the Racialist Falsification of History WSWS
Our Famously Free Press
Why Web Scraping Is Vital to Democracy The Markup
7. Dolly Parton's string of philanthropic hits Axios. Why the heck is Dolly Parton everywhere, suddenly? Which I can only assume is the result of a PR push. Is she angling for a spot in the Biden administration?
Class Warfare
The new macro: "Give people money" Noah Smith, Noahpinion. Come on, man:

My dad used to say, "Joey, I don't expect the government to solve my problems. But I expect it to understand my problems."

Folks out there aren't looking for a handout — they just need help. They're in trouble through no fault of their own, and they need us to understand. pic.twitter.com/V0OCfFXVKT

— Joe Biden (@JoeBiden) December 5, 2020

Show me the money!

Corporate culture at Chicago's top evictor is 'an absolute caste system' Chicago Reader

Student Loan Horror Stories: Borrowed: $79,000. Paid: $190,000. Now Owes? $236,000 Matt Taibbi, TK News

Here's how rich people can help fix America Andy Serwer, Yahoo Finance!
Metallic monolith pops up outside Pittsburgh candy store Reuters
Make them cry Thomas Frank, Le Monde Diplomatique. Today's must-read. "'I weep for you,' the Walrus said: 'I deeply sympathize.'"
Antidote du jour (via):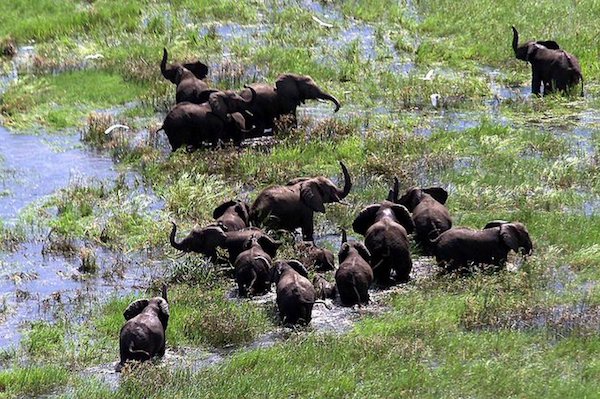 See yesterday's Links and Antidote du Jour here

Original Source