National Geographic (Re Silc).
Ivermectin is having a moment, due to Senate Homeland Security and Governmental Affairs Committee hearings:
Study of the Efficacy and Safety of Topical Ivermectin + IotaCarrageenan in the Prophylaxis against COVID-19 in Health Personnel Journal of Biomedical Research and Clinical Investigation. Submission to publication was one week; I conclude no peer review. n=220 health care workers. The statistics are above my pay-grade; here is the narrative:
In the present two clinical trias, the ethnic and age characteristics, previous health, personal protection measures, performance areas, work hours, and type of patients assisted were the same in each arm.

If we consider the following facts:

1) Drops and sprays are a major source of human-to-human transmission.

2) The sources mentioned above depend on different sizes of saliva droplets.

3) The contagion comes from symptomatic and asymptomatic patients.

4) The proportion of asymptomatic patients exceeds 30% of all cases.

5) The concentration of ivermectin and carrageenan is adequate in the nasal mucus and salivary glands.

6) The combined oral solution can offer double protection: on the one hand, it reduces the spread and, on the other hand, it reduces the viral load.

7) Both (ivermectin and carrageenan) are present in the international pharmacopoeia, and their use is widely accepted.

8) Their respective "off label" applications do not involve any risk.

9) Health Personnel are constantly at risk of contagion, thus locking down all their co-workers, and preventing the community from the access to appropriate health care.

We conclude that by using ivermectin in oral solution and carrageenan in nasal spray form, we are providing an inexpensive, safe and effective means to protect people from contagion and serious forms of the disease.
The Therapeutic Potential of Ivermectin For Covid-19: A Systematic Review of Mechanisms and Evidence (preprint) medRxiv. A review of the literature. Results: "Search keywords- "COVID-19 (and synonyms) AND ivermectin"- generated 86 articles on PubMed, 48 on medRvix and 37 on clinicaltrials.gov at the time of writing. Twelve of these were listed as completed clinical trials and of these, 8 were included as investigators had released results. Positive mortality benefit, reduced time to clinical recovery, reduced incidence of disease progression and decreased duration of hospital admission were reported in patients across all stages of clinical severity."
The effect of early treatment with ivermectin on viral load, symptoms and humoral response in patients with mild COVID-19: a pilot, double-blind, placebo-controlled, randomized clinical trial (preprint) Research Square. From the Abstract: "Ivermectin inhibits the replication of SARS-CoV-2 in vitro at concentrations not readily achievable with currently approved doses. There is limited evidence to support its clinical use in COVID-19 patients. We conducted a Pilot, randomized, double-blind, placebo-controlled trial to determine the efficacy of a single dose of ivermectin to reduce the proportion of PCR positives, viral load at day 7 post treatment….Among patients with mild COVID-19 and no risk factors for severe disease receiving a single 400 mcg/kg dose of ivermectin within 48 hours of fever or cough onset there was no difference in the proportion of PCR positives. There was however a marked reduction of anosmia/hyposmia, a reduction of cough and a tendency to lower viral loads and lower IgG titers which warrants assessment in larger trials."
A five day course of ivermectin for the treatment of COVID-19 may reduce the duration of illness International Journal of Infectious Diseases. December 2. From the Abstract: "A 5-day course of ivermectin was found to be safe and effective in treating mild COVID-19 adult patients. Larger trials will be needed to confirm these preliminary findings." Placebo-controlled study in hospital, n=72, Bangladesh.
White paper on Ivermectin as a potential therapy for COVID-19 Indian Journal of Tuberculosis. The Abstract: "A group of senior doctors with vast clinical experience met on 19th July'20 under the aegis of Academy of Advanced Medical Education. The panel looked at Ivermectin, one of the old molecule and evaluated it's use in COVID 19 (Novel Coronavirus Disease 2019) management. After critical panel discussion, all the attending doctors came to a conclusion that Ivermectin can be a potential molecule for prophylaxis and treatment of people infected with Coronavirus, owing to its anti-viral properties coupled with effective cost, availability and good tolerability and safety."
Treating Covid-19: When enthusiasm trumps evidence Ojo Publico. Good overview.
What's Up With Ivermectin? Derek Lowe, "In The Pipeline," Science. Another good overview; from May, still germane.
* * *
A Nursing Researcher's Experience in a COVID-19 Vaccine Trial JAMA (SE). Pfizer. "I took my temperature and looked at the reading: 104.9 °F (40.5 °C)…. The research nurse said, "A lot of people have reactions after the second injection. Keep monitoring your symptoms and call us if anything changes." My fever hovered around 99.5 °F (37.5 °C) for the rest of the day. By the next morning, all my symptoms were gone except a sore, swollen bump at the injection site…. I cannot be certain, but based on my reaction, I have a strong suspicion that I received the experimental vaccine, not the placebo." SE writes:
My concern is that a 104.9 degree fever is a grade 4 reaction. We have no data on the number of grade 4 reactions, but also…I worry if this was even recorded as such. I am not an expert and don't know enough about it to know if the fever had to be sustained over several hours in order to be class[ed] that way, bit… Like many people, I have been troubled not just by the lack of data from pharma companies, but by the apparent lack of interest in data in the press. It feels like a narrative rather than information. I am not against vaccines (I love the way we all have to give this caveat in expressing concerns) but this feels off.
Alert reader IM Doc expressed similar view in comments yesterday. I too am pro-vax…. but that's not the same as having no concerns about this vaccine. Again I ask why the publication of results in a peer-reviewed journal, with data available, cannot be expedited, like everything else has been? That, to me, is a giant, flaming, screaming red flag.
Oxford COVID-vaccine paper highlights lingering unknowns about results Nature
After first round of vaccine distributions, bulk of planning remains unfinished NBC
Supply-Chain Obstacles Led to Last Month's Cut to Pfizer's Covid-19 Vaccine-Rollout Target WSJ
Johnson & Johnson cuts size of Covid-19 vaccine study due to prevalence of disease in U.S. STAT
Intent to Get a COVID-19 Vaccine Rises to 60% as Confidence in Research and Development Process Increases Pew Research Center
* * *
Three-quarters attack rate of SARS-CoV-2 in the Brazilian Amazon during a largely unmitigated epidemic Science
Covid Unknowns Leave Survivors Fearing Life Insurance Rejection Bloomberg
Pandemic Villains: Robinhood Matt Taibbi, TK News
Did Covid Lockdown "Solve" Productivity Mystery? Barry Ritholtz
China?
The Party That Failed Foreign Affairs

Long Hair's win a significant step against discrimination South China Morning Post

China's spectacular Australian trade war own goal Macrobusiness
India
Coronavirus | SII, Bharat Biotech emergency vaccine authorisation on hold The Hindu. AstraZenaca, on hold, is "Covishield" in India.
Syraqistan
Missiles, bullying claims, a tragic death: what's going on at Saudi Aramco? FT

China Set to Bail Out Iraq With Multibillion-Dollar Oil Deal Bloomberg

There Is Only One Way Out of Afghanistan Foreign Affairs
Ethiopia's war risks leaving manufacturing dreams in tatters Reuters
Kenya Eyes AstraZeneca Vaccine on Less Onerous Storage Needs Reuters
Don't mix Sputnik vaccine with alcohol, says Russian official. Some recoil Reuters
Brexit
UK/EU
The European Coup London Review of Books. Break out the coffee machine, it's Perry Anderson. A massive takedown of EU thought leader Luuk van Middelaar…. "The court's decisions of 1963 and 1964 establishing the supremacy of Community over national legislation, without any warrant in the Treaty of Rome, were successive brilliant coups; the confection of the European Council was a coup; the imposition of a path to revising the treaty at the Council in Milan was a magnificent coup; the foundation of the Union itself was a coup. In each case, the definition of a coup is an action taken suddenly, by stealth, catching its victims unawares, and confronting them with a fait accompli that cannot be reversed."

A Government-Commissioned Report Admonishes the Netherlands for Stacking Odds Against Those Seeking the Return of Nazi-Looted Art Artnet News
Trump Transition
House passes stopgap bill to avoid government shutdown The Hill
2020
Trump, Republicans pin hopes on Texas lawsuit to overturn election results, but legal experts say it's a long shot Texas Tribune. The brief.

Trump asks to enter Texas election lawsuit SCOTUSblog
Biden Transition
Obama Legacy
Hope Lives: My Journey from an Obama Loyalist to Advocating for Inclusive Justice The Ghion Journal
Health Care
The Establishment Is Gearing Up Against Even a Public Option Jacobin

Lobbying Expenditures and Campaign Contributions by the Pharmaceutical and Health Product Industry in the United States, 1999-2018 JAMA
Police State Watch
Minneapolis City Council votes to cut millions from police budget amid record crime rates WaPo
Gunz
Why These Young Men Carry Guns NYT. No, not the cops.
Class Warfare
Four in 10 households report lower income than pre-pandemic, threatening economic recovery NBC. The deck: "Around 6 percent of surveyed households said they have given up hope that their income will ever recover."

Left-Wing Hypomania The Battler. Things are more like they are now than they ever were before. –Dwight D. Eisenhower

Are We Just Buying Time? 'An Urgent Need To Reconfigure The Whole Socioeconomic System' The Heisenberg Report (Re Silc).

Portrait of the philosopher as a young man: the first volume of Michael Heinrich's biography of Marx globalinequality
Monolith-mania Continues as Artists Come Forward to Claim Credit for Sculptures Hyperallergic
What We Know of Sappho The Paris Review
Antidote du jour (via):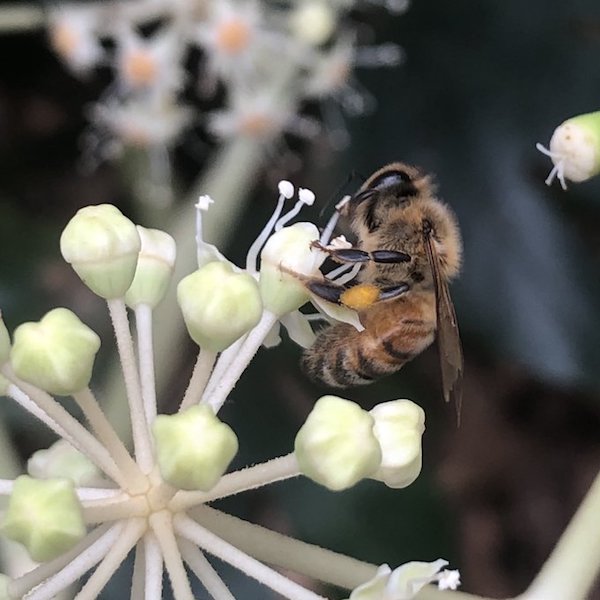 See yesterday's Links and Antidote du Jour here

Original Source