How a New Hampshire libertarian utopia was foiled by bears Vox. "It turns out that if you have a bunch of people living in the woods in nontraditional living situations, each of which is managing food in their own way and their waste streams in their own way, then you're essentially teaching the bears in the region that every human habitation is like a puzzle that has to be solved in order to unlock its caloric payload."
The US government wants to break up Facebook. Good – it's long overdue Matt Stoller and Shaoul Sussman, Guardian
'It's Hard to Prove': Why Antitrust Suits Against Facebook Face Hurdles NYT
The US Treasury market is facing a train wreck FT
Breakingviews – AstraZeneca's $39 billion deal is bold as well as big Reuters
Christopher Nolan Calls Warner Bros.' Shift To Streaming New Movies 'A Great Danger' NPR
UK Supreme Court enables $18.5 billion class action against Mastercard Reuters
Here's what happens to your credit card debt when you die CNBC
Bandwidth Limits at National Weather Service Could Hobble Our Weather Apps Gizmodo
#COVID19
First Covid-19 vaccines to arrive in states Monday, marking a pivotal moment in the pandemic response STATl. See Covid-19 Vaccine Allocation Dashboard (tableau map) Benjamin Renton. Compiled from local news reports.

Experts warn of low Covid vaccine trust among Black Americans NBC

COVID vaccines: the world's medical regulators need access to open data Nature

* * *

Evidence of Long-Distance Droplet Transmission of SARS-CoV-2 by Direct Air Flow in a Restaurant in Korea Journal of Korean Medical Science. From the Abstract: "A total of 3 cases were identified in this outbreak, and maximum air flow velocity of 1.2 m/s was measured between the infector and infectee in a restaurant equipped with ceiling-type air conditioners. The index case was infected at a 6.5 m away from the infector and 5 minutes exposure without any direct or indirect contact. Droplet transmission can occur at a distance greater than 2 m if there is direct air flow from an infected person. Therefore, updated guidelines involving prevention, contact tracing, and quarantine for COVID-19 are required for control of this highly contagious disease." Handy diagram (case B at top right is the index case):

Lambert: My understanding of droplets v. aerosols (and "airborne"). Two aspects: Size and behavior. Droplets, due to size, behave ballistically, like spray; gravity causes them to fall onto surfaces (hence fomite-fighting injuctions like hand-washing and cleaning). Aerosols, due to size, float; they are borne on the air, like cigarette smoke. So when the article says air flow due to air conditioning transmitted "droplets" 6.5 meters, I think aerosol. (There is also no evidence that the index case coughed or sneezed, actions that do spray droplets). The issue is institutionally charged (see here) because if SARS-COV-2 is "airborne," hospitals — among other players — might have to put some of their capital budgets toward HVAC. Paradigm shifts are hard. I don't think any of these semantics* need affect personal behavior (and definitely keep washing hands and cleaning surfaces); although one author of the study has "developed a strange, if sensible, habit: whipping out a small anemometer to check the airflow." NOTE * Yes, one can regard droplets to aerosols as a continuum; but that doesn't help with the institutional issues at all.

Genomic epidemiology reveals transmission patterns and dynamics of SARS-CoV-2 in Aotearoa New Zealand Nature. From the Abstract: "Despite its remoteness, the viruses imported into New Zealand represented nearly all of the genomic diversity sequenced from the global virus population. These data helped to quantify the effectiveness of public health interventions. For example, the effective reproductive number, Re of New Zealand's largest cluster decreased from 7 to 0.2 within the first week of lockdown. Similarly, only 19% of virus introductions into New Zealand resulted in ongoing transmission of more than one additional case. Overall, these results demonstrate the utility of genomic pathogen surveillance to inform public health and disease mitigation."

* * *

Mass testing for COVID-19 The Lancet. Slovakia and the UK.

'Influenza permitting': What happened when Christmas went ahead during the Spanish Flu pandemic iNews

Deadliest place in America: They shrugged off the pandemic, then their family and friends started dying USA Today. Commentary:

These aren't deaths of despair or deaths of ignorance. This community chose how it wanted to kill each other. There is no other way to understand this but as slow-moving mass suicide. Which is their right, I suppose. https://t.co/MVeW2IAIOQ

— Tressie McMillan Cottom (@tressiemcphd) December 12, 2020

Hmm.
Experts: evidence to support search warrant on Rebekah Jones' home flimsy Florida Today. From May: Fired scientist defends her COVID-19 data role, portrays Florida Dept. of Health as corrupt.
China?
India
Farmers' Protest Highlights: Farmer union leaders to sit on hunger strike on Dec 14 Indian Express

Why are Indian farmers protesting, and what can Modi do? Agence France Presse

From Segregation to Labour, Manu's Caste Law Governs the Indian Prison System The Wire
Syraqistan
New Documents Show How The British Government Secretly Created 'Regime Change' Protests In Lebanon Moon of Alabama
UK/EU
Antisemitism claims mask a reign of political and cultural terror across Europe Jonathan Cook
Brexit
Brexit: No-deal navy threat 'irresponsible', says Tobias Ellwood BBC

Brexit: Government releases details of no-deal planning as talks reach final hours Sky News

Brexit: EU offer 'unacceptable' as trade talks continue BBC. As of this writing…
International Observers Present Report on Venezuelan Parliamentary Elections Venezuelanalysis
New Cold War
Russian submarine test-fires four nuclear missiles in western Pacific Euronews

Kremlin Sounds Alarm Over 'Doomsday Plane' Robbery Moscow Times
2020
Another Trump-Appointed Judge Rejects Another of the President's Meritless Post-Election Lawsuits Law and Crime. Here is a copy of Trump-appointee Judge Ludwig's decision, which I skimmed.

Lambert here: Our electoral system tends to produce close elections (shifts of a few thousands votes in a few districts determined both 2016 and 2020). It follows that both parties (and their consultants and donors) are heavily incentivized to exploit weak points in the system by any means necessary. If I were to design an electoral system that positively encouraged phishing equilibria ("if a system permits fraud, fraud will already have happened"), it would look a lot like the system the Wisconsin Election Commission — with the best of intentions, under pressure of a pandemic — came up with, as detailed by Judge Ludwig. "Curing" a voter's address through personal knowledge of the registrar? Really? That might work in a small town… Unfortunately for the plaintiffs, it's not sufficient to prove that election fraud could have occurred, or even (by the logic of phishing equilibria) that it must have occurred. They must show that it did. This they did not do. As I keep saying, one of my greatest fears for 2020 is a binary thinking-driven discrediting of all the hard work done over the years by analysts who have shown how broken our electoral system is, once that work was seized upon by Trump-suppporting opportunists ("Election 2020 was completely clean, so carry on! And if there's any hacking in the future, we can rely on the intelligence community to tell us about it!").

How Sara Gideon Lost to Collins the Day After She Entered the Race Mainer. Brutal. Like Amy McGrath, a vanity campaign where millions went to enrich out-of-state, DNC-favored consultants.

Internal audit of 2020 Iowa caucuses points blame at national Democratic Party for delayed results KCRG. "The reporting app performed as intended." Commentary thread:

You can read the Register's copy of the Iowa Caucus audit here. We'll go through the document and tweet out interesting findings, starting at the beginning with thishttps://t.co/jbCAoxDPKg pic.twitter.com/O8SaBLt3Ws

— Iowa Starting Line (@IAStartingLine) December 12, 2020

How Private Money From Facebook's CEO Saved The 2020 Election NPR. From last week, still germane.

Trump Campaign to Run Ads Promoting Effort to Overturn Election Bloomberg. Hopefully this won't go on as long as RussiaGate did.

4 Stabbed and One Shot as Trump Supporters and Opponents Clash NYT
Biden Transition
To counter skepticism, Biden is giving leading roles to public health figures like infectious disease expert Anthony Fauci, whom he named chief medical adviser on Covid-19 and Marcella Nunez-Smith, a Yale expert on health disparities who was named his Covid-19 Equity Task Force chair, with a focus on ensuring minority communities have access to the vaccine.
Black Injustice Tipping Point
42-year-old protest leader Kris Smith shot and killed Friday, chaplain says Courier-Journal. Two in one month. Hmm.
Imperial Collapse Watch
Our Elites Couldn't 'Reset' A Wall Outlet, Let Alone The Global Economy The American Conservative

Imperialism 2.0: Notes From The Edge Of The Narrative Matrix Caitlin Johnstone
Guillotine Watch
Vogue Story Spotlighting Vineyard Wedding Is Quickly Taken Down Vineyard Gazette
Class Warfare
US service workers face a grim winter as more job cuts loom FT

'We're already too late': Unemployment lifeline to lapse even with an aid deal Politico

Paid leave provisions are expiring, bipartisan proposals are missing the point The Hill

Newly elected representative of MO-01:

Billionaires shouldn't be allowed to add a collective $1 trillion to their net worths during the pandemic while survival checks are denied to the people who need them most.

— Cori Bush (@CoriBush) December 12, 2020

If you want to look at this pandemic as a natural experiment in the upward transfer of wealth, 2020's Covid was even more successful than the very successful Crash of 2008.
New US cricket league aims to crack world's largest sports market FT. Cricket is cool, maybe even cooler than baseball.
Chrome is Bad Chrome is Bad. Commentary:
So it turns out that Google Chrome was making everything on my computer slow *even when it wasn't running*, because it installs something called Keystone which is basically malware.

I made a website because this shouldn't happen:https://t.co/Twwxir5pwF

— Loren Brichter (@lorenb) December 12, 2020
Antidote du jour (via):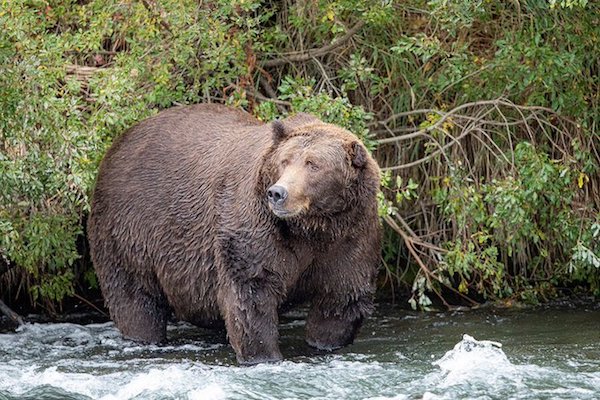 See yesterday's Links and Antidote du Jour here

Original Source