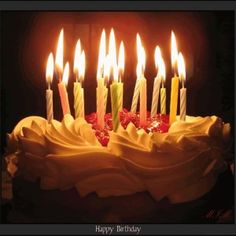 This blog was fourteen years old yesterday too, but we were too busy to make noise about it then.
I hope you'll give a big round of applause to everyone who has helped us get through a year that has been daunting even for the well situated: Lambert, Jerri-Lynn, Hubert Horan, John Siman, Thomas Neuburger, Michael Olenick, Clive, and our new contributor Nick Corbishley, our comments DJ Jules Dickson and our tech mavens Dave Jagoda and Keith Freeman.
We also want to thank our commentariat, who play an absolutely indispensable role. As Lambert first said, "NC has the best commentariat." Many of you have said you come for the comments at least as much as the posts, because we have so many thoughtful participants from so many different areas of expertise, parts of the world, and walks of life who are working together to make sense of what is increasingly an informational hall of mirrors. I know that I enjoy the many personalities and perspectives, even when they take issue with our arguments, our information, and our too frequent typos. And we very much appreciate your link and antidote/plantidote submissions.
There are so many people who've contributed to this endeavor over the years that I am afraid I'll miss some key individuals. Richard Smith warrants special recognition for his posts as well as his considerable behind-the-scenes help, such as providing essential research and editorial support during the insanely time constrained production of ECONNED. We recently commemorated the loss of his longstanding partner, Morag Maclean. Andrew Dittmer was also an essential participant in ECONNED and produced many fine posts. We were fortunate to have Matt Stoller, Philip Pilkigton, and Nathan Tankus as regulars before they went on to bigger and better things. Political scientist Tom Ferguson has often listened to yours truly vent and provided excellent counsel and intel. Ed Harrison helped cover the site when I was on "book leave" during ECONNED, and our mutual friend Marshall Auerback has given us permission to run his posts for many years.
We also want to thank Mark Thoma, who encouraged us back in the day when our site got fewer than 100 page views a day, and would sometimes link to use from his popular Economist's View blog. Felix Salmon gave us a boost by letting us guest post in his place when he took a three week break from Slate. Paul Krugman also promoted our work when the econoblogosphere was vibrant. We were grateful to have the opportunity to appear on the Bill Moyers show several times; Bill was an exceptionally gracious host.
Since the winder solstice is almost upon us, let me also wish all of you a happy and healthy holiday and New Year! Now back to the barricades!

Original Source