Dear patient readers,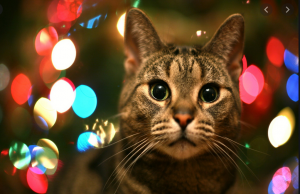 We will be starting our end-of-2020 schedule today and continuing through and including January 1. Today we will have only 3 posts plus Links plus Water Cooler. For the rest of the year and January 1, we will have only 2 posts plus Links and Lambert will cut back on Water Cooler. Given that we ought to see a slowdown in news stories and certainly in the posting levels of other sites, we may feature some NC classics (aka reruns).
As of the 24th, we will start a comments holiday. That means comments on some posts will be turned off and on the ones we leave open, expect us to be leisurely in freeing any comments that wind up in moderation. Please behave nicely, since our wanting to minimize comment moderation in the interest of getting some R&R is likely to bias us at the margin toward not approving comments as opposed to releasing ones that are iffy and having a go at them in a reply.
We are also doing a server upgrade. That will likely mean the site will go entirely off line for hours. We'll let you know in advance.
Hope you are able to take a break and do something nice for yourself and those around you.

Original Source