By Lambert Strether of Corrente.
Patient readers, I'm going to be keeping Water Coolers shorter than usual through the New Year. In order to make the year turn toward the light more rapidly, I will make the proportion of frivolous material greater than usual. –lambert.
Bird Song of the Day
Here is was a warbler (?) from the American West (poor birds).
#COVID19
Not exactly holiday material, but it has to be done. Drops across the board, which I assume is entirely a holiday-driven reporting issue.
At reader request, I've added this daily chart from 91-DIVOC. The data is the Johns Hopkins CSSE data. Here is the site.
Case count by United States region: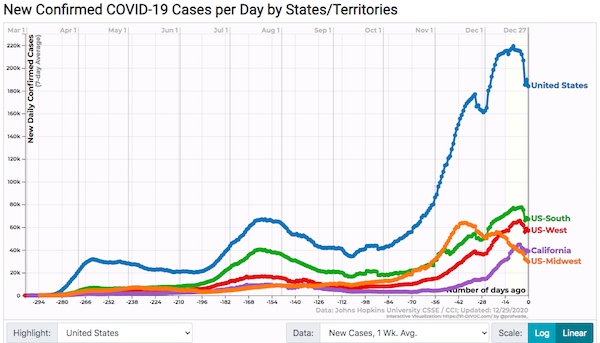 An enormous holiday drop, far larger than Thanksgiving. I feel I'm engaging in a macabre form of tape-watching, because I don't think the peak is coming in the next days, or even weeks. Is the virus gathering itself for another leap?
Big states (New York, Florida, Texas, California) instead of the Midwest: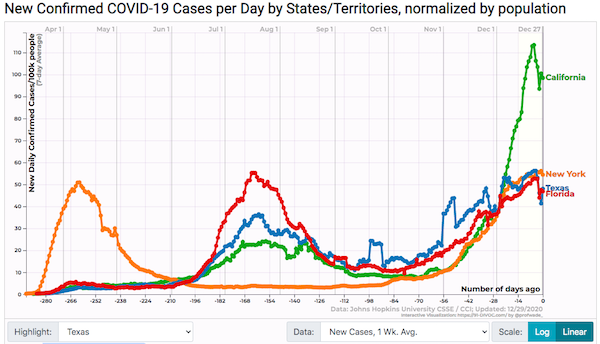 Enormous drops, except in New York.
The test positivity, hospitalization, and case fatality graphs have moved or disappeared (plus all the other URLs changed), and I miss them. The change log doesn't reflect this. There is also a new vaccine chart, but I can't seem to make it work: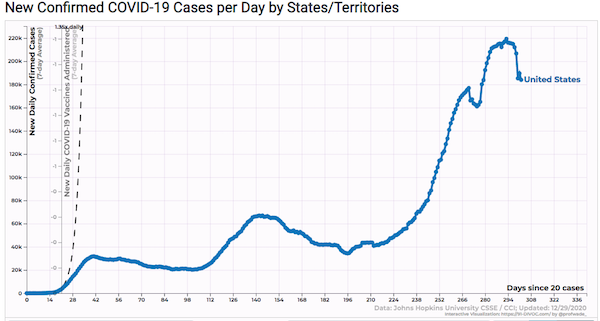 I fiddled with the controls until I got the dashed line to show up, and this is what I got….
I think this is a volunteer project, so I'm assuming I'm not getting it (but "Don't make me think") or that the charts are in a New Years' shakedown phase.
Politics
"But what is government itself, but the greatest of all reflections on human nature?" –James Madison, Federalist 51
"They had one weapon left and both knew it: treachery." –Frank Herbert, Dune
"They had learned nothing, and forgotten nothing." –Charles Maurice de Talleyrand-Périgord
Transition to Biden
"Bernie Sanders: No Pentagon Funding Without a Vote on $2,000 Checks" [Rolling Stone]. "This is where Sanders comes in. He says he plans to filibuster the override vote for as long as he can in order to make Majority Leader Mitch McConnell call a vote on those $2,000 Covid relief checks. "McConnell and the Senate want to expedite the override vote and I understand that," Sanders told Politico. "But I'm not going to allow that to happen unless there is a vote, no matter how long that takes, on the $2,000 direct payment. The lower, $600 direct relief checks included in the most recent coronavirus pandemic relief bill were the result of months of negotiations between House Speaker Nancy Pelosi (D-Calif.), Majority Leader McConnell, and Treasury Secretary Steven Mnuchin. But after Congress passed that compromise relief bill, President Trump called it a 'disgrace' and threatened to veto it. He specifically singled out the $600 stimulus checks as 'ridiculously low.' On this, Trump found himself in alignment with Democrats in the House and Senate. Pelosi and Chuck Schumer, the top Senate Democrat, responded to Trump's threat by saying they would push for follow-up legislation to increase the checks to $2,000, and on Monday the House of Representatives on Monday passed a bill to do just that, with 44 Republicans voting in favor. But McConnell has not said whether he would even allow a vote on the $2,000 checks, despite some support among Republicans such as Sen. Marco Rubio (R-Fla.) and Josh Hawley (R-Mo.). "I am concerned about the debt, but working families have been hurt badly by the pandemic," Rubio wrote on Twitter. 'This is why I supported $600 direct payments to working families & if given the chance will vote to increase the amount.' By vowing to hold up the vote on the defense-bill override, Sanders is taking a cue from McConnell and using procedural tactics to get his way. He says he will attempt to keep senators in Washington through New Year's Eve as part of his protest." • Good. I also like it that Sanders plus Hawley lit the fuse on this. Of course, the $2000 should be monthly, as in civilized countries like Canada, but $1400 more than $600 is better than a poke in the eye with a sharp stick.
Stats Watch
At reader request, I added some business stats back in. Please give Econintersect click-throughs; they're a good, old-school blog that covers more than stats. If anybody knows of other aggregators, please contact me at the email address below.
Employment Situation: "November 2020 Labor Market Survey: Employment Expectations Marginally Improve" [Econintersect]. "The Federal Reserve Bank of New York's Center for Microeconomic Data released the November 2020 SCE Labor Market Survey, which shows among respondents who were employed four months previously, 95.3 percent were still employed in November, compared to 88.9 in July 2020 and 96.7 percent in November 2019…. The average expected likelihood of moving into unemployment over the next four months, for those who are currently employed, remained essentially unchanged at 3.6 percent. The average reservation wage—the lowest wage respondents would be willing to accept for a new job—increased to $68,200 in November, up from $64,225 in July. The increase was broad-based across age, education, and gender groups." • Perhaps the survey includes the median reservation wage as well; I don't have time to check.
* * *
Tech: "U.S. to allow small drones to fly over people and at night" [Reuters (JWP)]. • I wonder if I could take down a drone with a potato cannon. I bet with a Raspberry Pi fire control system I could. Fun weekend project!
* * *
Today's Fear & Greed Index: 54 Neutral (previous close: 54 Neutral) [CNN]. One week ago: 59 (Greed). (0 is Extreme Fear; 100 is Extreme Greed). Last updated Dec 28 at 11:57am
Health Care
"Remdesivir for COVID-19 in Europe: will it provide value for money?" [The Lancet]. "Pooling the Solidarity trial results with RCTs that had a control group receiving placebo6, 11 or standard of care,7 resulted in RR of 0·91 (95%CI 0·79–1·05) of death from any cause. At best, remdesivir would prevent only a small proportion of all deaths. Further, the RR for death was 0·80 (0·63–1·01) in patients at low risk (not requiring ventilation) and 1·16 (0·85–1·60) in patients at higher risk (requiring ventilation),5 suggesting that remdesivir might provide a small benefit in mortality only when given to hospitalised patients not requiring ventilation." • Betteridge would not be surprised. Remember when [genuflects] Fauci ramped Gilead's stock based on its remdesivir press release? Good times.
"The curse of the incidental illness: Seen as side effects to Covid vaccinations, ailments may have little to do with them" [STAT]. "But the public doesn't have a great grasp of the concept that many problems that occur after vaccination probably aren't tied to immunization itself. In part, that's because that context has been missing from public health messaging about Covid-19 vaccinations. 'I think the lay public is fully, fully unprepared for understanding this,' said Kate O'Brien, director of the WHO's immunization, vaccines, and biologics program. Quickly distinguishing a true side effect signal from an abundance of noise will be critical to ease the alarm of a public already skittish about vaccines developed at "warp speed," experts warned. The risk of the public misinterpreting such anecdotal reports may be especially acute early on in the rollout, when elderly adults and people with health conditions have been prioritized to get the vaccine."
The Biosphere
"Wild white storks hatch in UK for first time in hundreds of years" [Guardian (Phacops)]. From May, still germane. "White stork chicks have hatched in the wild in the UK for the first time in centuries. Eggs in one of three nests at the Knepp estate in West Sussex have hatched, the White Stork Project announced. The project aims to restore a population of at least 50 breeding pairs of white storks in southern England by 2030. Isabella Tree, who co-owns Knepp with Charlie Burrell, said: "When I hear that clattering sound now, coming from the tops of our oak trees where they're currently nesting at Knepp, it feels like a sound from the middle ages has come back to life. 'We watch them walking through the long grass on their long legs, kicking up insects and deftly catching them in their long beaks as they go. There's no other bird that does that in the UK. It's walking back into a niche that has been empty for centuries.'" •
"The Kaleidoscopic Art of Threatened Corals" [Scientific American]. "In recent years, coral surrounding Miami has begun growing on local seawalls, and Coral Morphologic hopes this is a sign of the creatures' resilience in the face of changing ocean conditions. These pioneering corals 'may hold the keys to understanding how reef organisms worldwide may adapt to human influence in the 21st century,' the collaborators share in a statement. If corals can find a way to thrive on the rapidly changing Miami coastline, then where else might they manage to persist?" • Even slowing emissions give Nature a little time….
"Pythons might become a new menu item in Florida if scientists can confirm they're safe to eat" [CNN]. "The Florida Fish and Wildlife Conservation Commission is collaborating with the Florida Department of Health to investigate the mercury levels in pythons to determine if they can be safely consumed. If so, the snakes may soon end up on restaurant menus and dinner tables across the state. 'We have a severe python problem, which began when irresponsible pet owners released them into the wild and they've basically eaten all the native mammals down in Everglades National Park,' [Donna Kalil of Florida's Python Elimination Program] said. 'There's literally 2 to 3% of rabbits and raccoons and possums left, so when I see a rabbit, I'm jumping with joy now. There just aren't any more of them because of the pythons.'"
"How to Survive Climate Change" [The Nib]. Comic, so not quotable, but: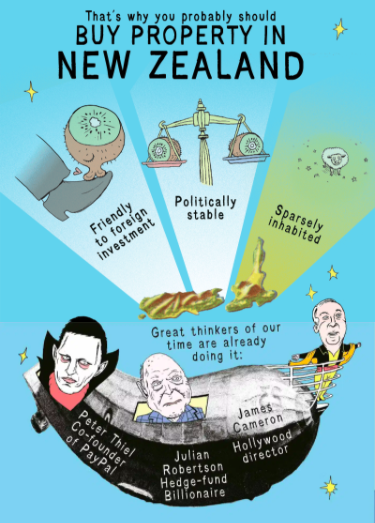 I suppose this is also a subtext for New Zealand's brilliant Covid performance.
"Drowning the derelicts: Yesterday's boats are today's problems" [High Country News]. "Juneau discards about a dozen boats annually. Most are smaller than the Lumberman and easier to remove and salvage locally. But long-abandoned boats are piling up: By 2025, Alaska's fleet will include more than 3,000 vessels between 28 and 59 feet long that are over 45 years old — past the point of a useful life for most boats — according to the Alaska-based McKinley Research Group. In 2017, cast-off boats caught the attention of the Pacific States/British Columbia Oil Spill Task Force, an intergovernmental group that promotes coordination in addressing oil spills. The task force labeled derelict and abandoned vessels a "critical, emerging issue" and established a work group to explore the problem. 'There is a strong sense from everybody who deals with the issue that it is getting worse pretty much everywhere (on the West Coast),' said Hilary Wilkinson, an environmental consultant in Washington who helps lead the task force and chairs its abandoned vessel work group."
Feral Hog Watch
Yes:
Is this what Kropotkin (1902) "Mutual Aid" is about https://t.co/mfCRepLz0C

— Nathan Lane (@straightedge) December 29, 2020
Guillotine Watch
"COVID: 200 Britons 'flee Swiss ski resort' after being told to quarantine, according to reports" [Sky News]. I believe we linked to this already, but I wanted to make the point that ski resorts are a known hot spot for Covid, and have been since the beginning of the pandemic. What were they thinking?
Class Warfare
"Social Inequality, As Seen From The Sky" [Arch Daily]. For example: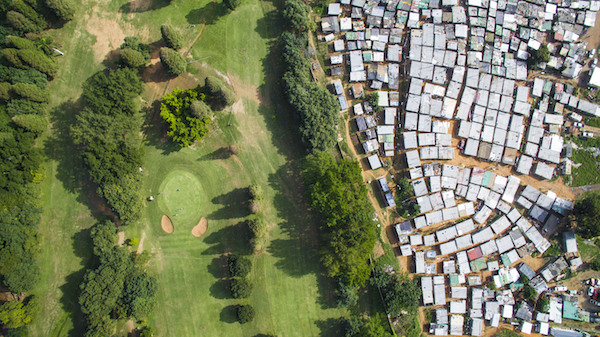 "Episode 174: The Urbs (w/ special guest Mike Davis)[Year Zero 4]" (podcast) [Trillbilly Worker's Party]. • Interesting to hear "rural voters" broken down. Turns out that all rural voters are not alike!
"Amazon and Walmart have raked in billions in additional profits during the pandemic, and shared almost none of it with their workers" [Brookings Institution (!!)]. "The COVID-19 pandemic has generated record profits for America's biggest companies, as well as immense wealth for their founders and largest shareholders—but next to nothing for workers. In a report published last month, we found that many of America's top retail and grocery companies have raked in billions during the pandemic but shared little of that windfall with their frontline workers, who risk their lives each day for wages that are often so low they can't support a family. This is especially true of Amazon and Walmart, the country's two largest companies. Together, they have earned an extra $10.7 billion over last year's profits during (and largely because of) the pandemic—a stunning 56% increase. Despite this surge, we ranked Amazon and Walmart among the least generous of the 13 large retail and grocery companies studied in our report. The two companies could have quadrupled the extra COVID-19 compensation they gave to their workers through their last quarter and still earned more profit than last year." • Yes, but are the executives and shareholdes diverse?
1847:
Straight fire from the Second Industrial Congress in New York, 1847. pic.twitter.com/FnkLr2WyR2

— Brent S. Sirota (@BrentSirota) December 29, 2020
Marx's Capital was published twenty years later, in 1867. I wonder what the Second Industrial Congress meant by "capital"? What a topic for a historian!
"How the Rich Get Richer" [IMFBlog]. "Wealth begets wealth. This simple concept of privilege has added to growing discontent with inequality that has escalated under the shadow of the COVID-19 pandemic. A paper co-authored this year by economists from the IMF and other institutions confirms that wealthier people are more likely to earn higher returns on their investments. It also shows that the children of wealthy people, while likely to inherit that wealth, aren't necessarily going to make the same high returns on investments. Detailed data on wealth are extremely rare, but 12-years of tax records (2004-2015) from Norway have opened a new window into wealth accumulation for individuals and their offspring. The Nordic country has a wealth tax that requires assets to be reported by employers, banks and other third parties in order to reduce errors from self-reporting. The data, which are made public under certain conditions, also make it possible to match parents with their children." • I think the concept of wealth slides over easily into the concept of capital which I was taught, by the Bearded One in kindergarten, is a social relation.
"Meet The 50 Doctors, Scientists And Healthcare Entrepreneurs Who Became Pandemic Billionaires In 2020" [Forbes]. "[A] host of new billionaires who have emerged in 2020, their fortunes propelled by a stock market surge as investors flocked to companies involved in the development of vaccines, treatments, medical devices and everything in between…. The new moguls hail from 11 different countries, but the majority live in China, the early epicenter of Covid-19, which is now home to nearly three dozen new healthcare billionaires — chief among them is Hu Kun, the chairman of medical device manufacturer Contec Medical Systems, which went public on the Shenzhen stock exchange in August. Contec's shares have risen nearly 150% since the IPO on the back of strong overseas sales of products ranging from pulse oximeters to pulmonary devices used for checking lung conditions, all of which have become more necessary with the spread of Covid-19 throughout the globe." • So the incentives are clear?
News of the Wired
If you have steam heat:
Victorian era radiators with built-in hot plate/food warming compartments — genius.

[via @MessyNessyChic] pic.twitter.com/WtChwcY7Pk

— Irène DB (@UrbanFoxxxx) December 29, 2020
Technology!
* * *
Readers, feel free to contact me at lambert [UNDERSCORE] strether [DOT] corrente [AT] yahoo [DOT] com, with (a) links, and even better (b) sources I should curate regularly, (c) how to send me a check if you are allergic to PayPal, and (d) to find out how to send me images of plants. Vegetables are fine! Fungi and coral are deemed to be honorary plants! If you want your handle to appear as a credit, please place it at the start of your mail in parentheses: (thus). Otherwise, I will anonymize by using your initials. See the previous Water Cooler (with plant) here. Today's plant: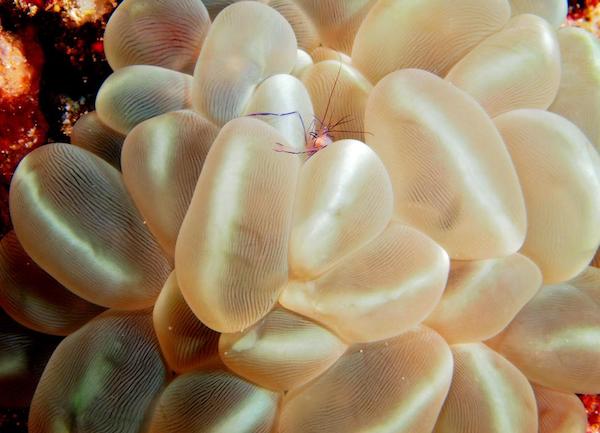 The photographer writes: "This is bubble coral, genus Plerogyra, taken in the Philippines. People think they know what coral looks like and this one is fascinating. This has a small cleaner shrimp nestled in the coral (I frequently find these small critters as I look through my photos)."
* * *
Readers: Water Cooler is a standalone entity not covered by the recently concluded and — thank you! — successful annual NC fundraiser. So if you see a link you especially like, or an item you wouldn't see anywhere else, please do not hesitate to express your appreciation in tangible form. Remember, a tip jar is for tipping! Regular positive feedback both makes me feel good and lets me know I'm on the right track with coverage. When I get no donations for five or ten days I get worried. More tangibly, a constant trickle of donations helps me with expenses, and I factor in that trickle when setting fundraising goals:
Here is the screen that will appear, which I have helpfully annotated.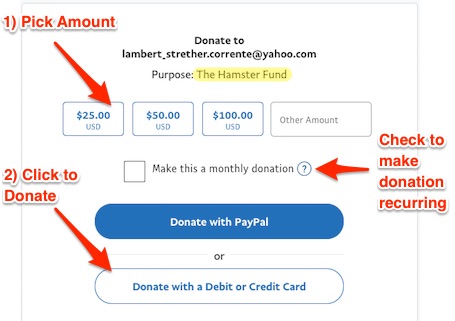 If you hate PayPal, you can email me at lambert [UNDERSCORE] strether [DOT] corrente [AT] yahoo [DOT] com, and I will give you directions on how to send a check. Thank you!

Original Source