Happy New Year!
This dog-size lizard is spreading through the southeastern U.S. National Geographic
News Feature: To understand the plight of insects, entomologists look to the past PNAS
Solar is now 'cheapest electricity in history', confirms IEA World Economic Forum
The tiny forests designed by feng shui BBC (DL).
Without Clearing Any New Farmland, We Could Feed Two Earths' Worth of People Bloomberg
Commentary: The rising tide of alternative meat is here and we are the better for it Channel News Asia
SPACtacular: Blank-check firms hit the jackpot in 2020 Reuters
U.S. Homebuyers Face Worst Affordability Squeeze in 12 Years Bloomberg
US to tax fuselage, wings, tail imported for Airbus' Mobile A320 assembly line Leeham News and Analysis
#COVID19
China?
How tiny Timor-Leste kept the coronavirus at bay Al Jazeera
Delays and missteps: how Duterte's Philippines struggled against the coronavirus South China Morning Post
Vietnam's Communists Sort Out Leadership Asia Sentinel
America's Asian Allies Need Their Own Nukes Foreign Policy
India
Three Lessons From the World's Biggest Worker Uprising Hampton Institute. Oddly not covered in Western media.

Indian farmers' agitation enters second month WSWS

Farmers' Protest HIGHLIGHTS: Sixth round of talks with farmers ends; Tomar says consensus on 2 out of 4 issues The Indian Express
Syraqistan
Possible Mine Found on the Hull of Tanker Anchored in Iraqi Waters Maritime Executive
EU/UK
Ever Closer Union? Perry Anderson, LRB. Break out the espresso machine, it's Perry Anderson! That said, this post is well worth a read. The discussion of the origins and evolution of the European Court of Justice is extremely illuminating.

Making Sense Of Europe's Strategic Cacophony The American Conservative

Exclusive: the unpublished document Labour is 'disgracefully' misusing as grounds to suspend members, denying it exists – confirmed genuine The Skawkbox
Brexit
Biden Transition
McConnell calls Jan. 6 certification his "most consequential vote" Axios

Josh Hawley's heedless ambition is a threat to the republic Michael Gerson, WaPo

Read the room:

With just over 20 days until Inauguration Day, there's never been a better time to stock up on @BidenInaugural gear. Head to https://t.co/j1ZK7kyMj6 to find everything you need.

— Joe Biden (@JoeBiden) December 30, 2020
2020
Perdue quarantines after exposure to COVID-19 in final days of tight runoff race Atlanta Journal-Constitution
Trump Transition
Trump budget chief refuses to direct staff to help with Biden spending plans CNBC

Secret Service to make changes to presidential detail to bring on agents who worked with Biden WaPo

Trump's Focus as the Pandemic Raged: What Would It Mean for Him? NYT
Monopoly Versus Democracy (no paywall) Zephyr Teachout, Foreign Affairs
Class Warfare
Words Matter: How Tech Media Helped Write Gig Companies into Existence Sam Harnett, SSRN

Platform Capitalism's Hidden Abode: Producing Data Assets in the Gig Economy Niels van Doorn and Adam Badger, Antipode

*ssholes Eschaton. "They prefer the prospect of the cannibal hordes to the off chance a poor might get a chance to smile for one day."
Year in Review
Pretty thin on the gound this year.

2020: the year the elites failed upwards Unherd

2020 was an economic lesson about insurance Fresh Economic Thinking

Episode 179: Party's Over (podcast) Trillbilly Worker's Party. "A recap of the year 2020, in historical narrative form."
The pleasure of the crowd will survive the pandemic FT
Antidote du jour (via):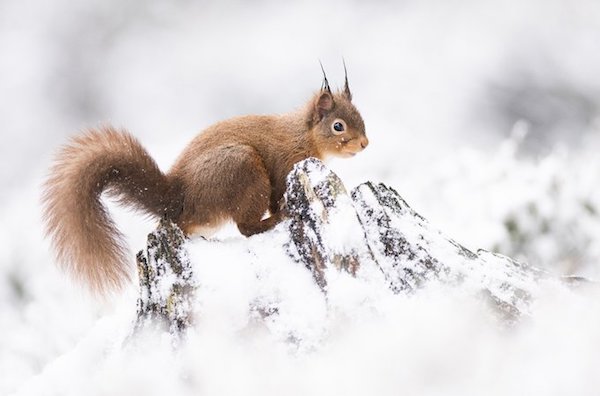 Bonus antidote:
When I talk about how it's so much better to watch wildlife documentaries with your kids vs going to the zoo, this is a perfect example.

Your kids could NEVER learn about this dynamic in a zoo.

It's so fascinating to watch these rascal macaque monkeys trick the squirrels. pic.twitter.com/hFg5f3GKAP

— Yashar Ali 🐘 (@yashar) December 27, 2020
See yesterday's Links and Antidote du Jour here

Original Source