Let me add to your New Year wishes! Hope your 2021 got off to a good start.
And see, people you don't even know have been praying for all of us (guurst):
The temple bells are nearly done, 107 seven times on 31st, and one on the 1st, for a total of 108. Each ringing represents the subjugation of one of the 108 human sins. https://t.co/Yz2r6eXLYR

— Wrath Of Gnon (@wrathofgnon) December 31, 2020
Country diary: the awkward teenagers of the seal world Guardian
Was I wrong to fall for a cheating cat? BBC (resilc)
With Centuries-Old Techniques, This Farm Is Preparing for the Future Reasons to be Cheerful (guurst)
This burp-catching mask for cows could slow down climate change Wired (Kevin W)
These solar-powered barges can scoop up 50 tons of plastic from rivers each day The Optimist Daily (David L)
Timber Tax Cuts Cost Oregon Towns Billions. Then Clear-cuts Polluted Their Water and Drove Up the Price. ProPublica (David L)
#COVID-19
Yes to Masks. No to Parties. 2021 Will Be a Lot Like 2020 Wired (resilc)
Thailand's Social Security Office to pay out workers at 50% of daily wages for up to 90 days if forced to stop work due to Covid-19 Pattya News. Furzy:
If Thailand can take care of its citizens affected by the virus, ya would think Amerika The Wealthy could too….but OH NO…."socialism", "communism", lazy people….can't do that….what a heartless country the USA has become….
The Staggering, Heartless Cruelty Toward the Elderly Atlantic (Chuck L). From early-ish last year, still germane.
Science/Medicine

Brain damage of patients with Covid-19 National Institutes of Health (Robert M). Eeek.

UK/Europe

Covid-19: London's NHS Nightingale 'ready to admit patients' BBC (Kevin W)

All primary schools in London to remain closed after U-turn Guardian (Kevin W)

Spanish officers plot fascist coup to impose "herd immunity" COVID-19 policy WSWS

US

Romney floats sweeping vaccine plan as U.S. nears 20 million COVID-19 cases Reuters (resilc)

'No Predictability': Vermont Officials Concerned Over Reduction in Coronavirus Vaccine Shipments NECN (resilc)

In Far-Flung Places, COVID-19 Is Being Treated Early And Well. Here's Why Americans Don't Know This. TrialSiteNews (RR)

Dr. Paul Farmer: Centuries of Inequality in the U.S. Laid Groundwork for Pandemic Devastation DemocracyNow! (Kevin C). See also: Who Lives and Who Dies: Paul Farmer on the iniquities of healthcare funding. London Review of Books (guurst). From 2015.

To all those who think this means the system works: No, it doesn't. Pfizer's profit is partially due to its control of manufacturing contracts. The govt needs to take over the license and make its own manufacturing deals so we have enough doses. https://t.co/6U4AhjegbZ

— Michael Hiltzik (@hiltzikm) January 2, 2021

We Came All This Way to Let Vaccines Go Bad in the Freezer? New York Times (resilc). Editorial. Note also I've seen no evidence that vaccines will "go bad" in a super-cold freezer. They keep eggs and embroyos in them for years. This whine appears to reflect the failure to build a real cold chain, or more accurately, Pfizer requiring a cold chain that is too costly to build for this one use. The Pfizer vaccines can be kept in their shipper boxes, presumably with dry ice replenishment, for 30 days and then at 2-8 degrees C (meaning fridge, not freezer temps) for another 5 days.

Finance/Economy

Frustrations flare as $2,000 checks blocked for fourth straight day The Hill

This Is an Embarrassment to the Idea of a Civil Society Esquire (resilc)

FWIW, one of my friends who lives near Pelosi's nominal residence finds her offensive because she doesn't live in the district. She comes in only rarely and all too visibly since her security details is super noisy:

Nancy Pelosi's house was vandalized with $2k crossed-out and "Cancel Rent! We want everything!" 👀 pic.twitter.com/gS7tSPJQ3x

— Tamburlaine (@tamburlaine01) January 1, 2021

Federal checks salvage otherwise dreadful 2020 for US farms Associated Press
China?
The Final Hours of Ethiopia's TPLF Regime Counterpunch (Chuck L)
US and Israel join forces to reject United Nations budget Yahoo News
Big Brother is Watching You Watch
Alphabet unit Wing blasts new U.S. drone ID rule, citing privacy Reuters (resilc)

Google's Wing warns new drone laws 'may have unintended consequences' for privacy The Verge (Kevin W). Another reason not to use Amazon.

Hacked home cams used to livestream police raids in swatting attacks BBC
Imperial Collapse Watch
The U.S. Shouldn't Bother with a 'Summit for Democracy' American Conservative (Kevin W). Pathetic.
Trump Transition
Will Trumpism outlast Trump? Financial Times (Kevin W)

Trump: the Final Daze CounterPunch (resilc)

FBI: Another Fraud on the Court? Ray McGovern (Anthony L). Sadly, people like McGovern, with a much better grasp of facts, have lost. The official narrative is well cemented.

The one time in his entire presidency that Congress has overridden Trump is to enact a bill that prevents him from withdrawing troops with 20 days to go

— Michael Tracey (@mtracey) January 1, 2021
Biden
Yellen, Blinken made more than $1M from corporate speeches, clients: financial disclosures The Hill

Biden's "Cabinet of Firsts" Betrays Cynical Diversity Approach Intercept (resilc)

Jeff Ricchetti to lobby for Amazon as brother becomes Joe Biden's counselor CNBC (UserFriendly)
2020
Pence asks judge to toss GOP lawmaker's bid to overturn election results The Hill

Black Injustice Tipping Point

Detroit is Suing BLM Protesters for "Civil Conspiracy" Intercept (UserFriendly)

Drilling and mining companies got a holiday gift from Trump Grist
Violence Against Women Act Blocked Angry Bear
Occupy the SEC Criticizes NCUA over Proposal to Expand Derivatives Trading at Credit Unions Occupy the SEC. Still kicking!!! Letter here.
Tech's top seven companies added $3.4 trillion in value in 2020 CNBC (Chuck L)
Guillotine Watch
Joseph Bachelder III, Engineer of the Golden Parachute, Dies at 88 New York Times (resilc)
Class Warfare
The Customer Is Not Always Right Food & Wine. Today's must read. The article attributes the worsening of bad behavior to Covid, but the ultimate origins are income inequality, which has gotten much worse under the pandemic.

Management guru Michael Schrage has long said most businesses need to fire ~15% of their customers because they are abusive and/or demand things the enterprise never said it would provide. But restaurants feel they can't turn anyone away, plus the bad attitude often isn't evident until the customer is seated.

Inside the Whale: An Interview with an Anonymous Amazonian Logic

Political Consciousness From the Daily Grind Prem Thakker. UserFriendy: "Important backstory from that viral clip." See below:
Antidote du jour (Tracie H):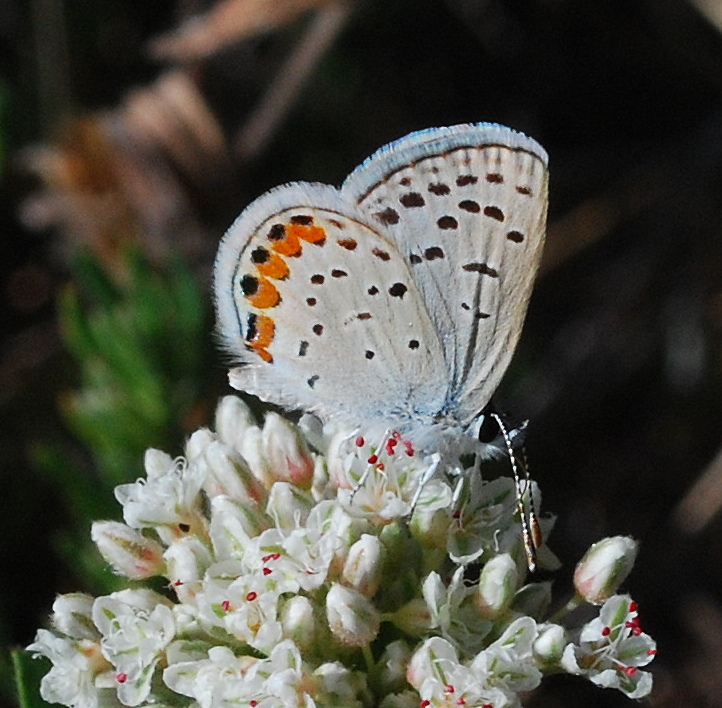 And a bonus (guurst):
A fully grown Acanthurus olivaceus is very hard to beat. Stunning fish. The species is widely distributed but is replaced in Marquesas by its sister species, Acanthurus reversus. https://t.co/dUTAXzOmDS

— KaiTheFishGuy (@FishGuyKai) December 20, 2020
And yet another bonus (bob h):
See yesterday's Links and Antidote du Jour here

Original Source