My 2021 Forecasts / Year in Preview The Big Picture
Paygone Ryan Grim, Bad News
The Supply Chain Gang The Baffler. From November, still germane.
#COVID19
The Plague Year The New Yorker. A retrospective, very much in the New Yorker style, well worth reading in full. In the author's view, there were three chances to contain the infection: when the CDC could not get into China in early January, the CDC's "testing fiasco," and masking. Trump does not come off well in the third and in subsequent events, rightly. (One might also ask, as the article does not, what happened to the "principle of association" that De Tocqueville wrote made America exceptional; it doesn't seem to scale. This paragraph caught my eye:

When Bellevue's doctors were at their lowest ebb, reinforcements arrived: hospital workers from other states flooded into New York to help. According to Governor Andrew Cuomo, thirty thousand people responded to the city's call for aid. It was a rare glimpse of national unity. "," [Bellevue's Nate] Link told me. "That's what saved us."

Worth putting the Red State/Blue State paradigm into this context.

25 Days That Changed the World: How Covid-19 Slipped China's Grasp NYT. A second retrospective.

* * *

A Q&A about the new coronavirus variant with the Fred Hutch scientist who's been tracking its spread Seattle Times

China reports first case of new coronavirus variant – CDC publication Reuters. Vietnam; Thailand; South Korea; Japan. Speaking of variants, and reasoning by analogy ("like"):

the COVID intuition freaking me out now is that half-assed suppression / vaccination is like shitty use of antibiotics: not enough to kill the thing, but enough to teach it resistance. if we don't decisively vaccinate ourselves, will our efforts basically vaccinate the virus?

— Steve Randy Waldman (@interfluidity) January 3, 2021

* * *

Fleeing Lockdown, Americans Are Flocking to Mexico City NYT

'Why aren't they home?': Lake Tahoe struggles to keep winter vacationers at bay Guardian

When COVID hit, a Colorado county kicked out second-home owners. They hit back. High Country News

* * *

Masks and Face Coverings for the Lay Public : A Narrative Update Thomas Czypionka, Trisha Greenhalgh, Dirk Bassler, Manuel B Bryant, Annals of Internal Medicine. Concluding lines of the Abstract: "Evidence suggests that the potential benefits of wearing masks likely outweigh the potential harms when SARS-CoV-2 is spreading in a community. However, mask mandates involve a tradeoff with personal freedom, so such policies should be pursued only if the threat is substantial and mitigation of spread cannot be achieved through other means."

Scientific evidence supports aerosol transmission of SARS-COV-2 Antimicrobial Resistance & Infection Control. A takedown of this article. "Airborne transmission has been subject to a much higher burden of proof than droplet or contact transmission of SARS-COV-2, and also to a higher evidence standard compared to other pathogens. This is the opposite of a precautionary approach in the face of uncertainty."

* * *

Vaccine makers race to secure supply chains FT

Pfizer decision to turn off temperature sensors forced scramble to ensure Covid-19 vaccines kept ultra-cold STAT. From December 2020, still germane.

What are the ingredients of Pfizer's covid-19 vaccine? MIT Technology Review (Re Silc). From December 2020, still germane.

Why California became the nation's coronavirus epicenter San Francisco Chronicle

They were experts in viruses, and now in pitfalls of fame AP
China?
India
Four Factors That Make the Farmers' Agitation Unlike Any Other The WIre

Timeline: India's coronavirus vaccine approved by drugs experts and India's drugs experts approve AstraZeneca, local COVID vaccines Reuters
The Koreas
Voting in South Korea: History and Practice The Blue Roof. "There is no separate process of voter registration in South Korea, as all citizens are registered at birth and automatically given franchise at age 18."

How a First World country handles international arrivals. A thread:

1/ I thought I'd write about my experience re-entering South Korea, where I reside, during this global pandemic. It wasn't a 5 minute job like in London Heathrow where I was out in no time. Instead, it took 24 hours. Here's what happened: pic.twitter.com/PjV7Mrz2ju

— Raphael Rashid (@koryodynasty) January 2, 2021

COVID Fatigue: Seoul Subway Data Shows Koreans are Tired of Social Distancing The Blue Roof
Child labor in palm oil industry tied to Girl Scout cookies AP
Filipinos Ignore Pandemic to Get Roasted Pig on Holiday Tables Bloomberg
Brexit
Brexit: Nicola Sturgeon asks EU to 'keep the light on' for Scotland Sky News
UK/EU
Coronavirus: BMJ urges NYT to correct vaccine 'mixing' article BBC. More:

Commenting on reports on mixing vaccines, Dr Mary Ramsay, Head of Immunisations at PHE, said: "We do not recommend mixing the COVID-19 vaccines – if your first dose is the Pfizer vaccine you should not be given the AstraZeneca vaccine for your second dose and vice versa." pic.twitter.com/h8cWtRcUpX

— Public Health England (@PHE_uk) January 2, 2021

Covid-19: Order to reschedule and delay second vaccine dose is "totally unfair," says BMA British Medical Journal

Delaying the second dose of Covid-19 vaccine; and schools and universities Peter English's Random Musings. Commentary:

People are dividing into the ones who want explicit, narrow, direct empirical evidence and those who are willing to bring in extrapolation from indirect evidence. The issue is, lives could be lost if we wait for the narrow direct evidence.

— Trisha Greenhalgh 😷 #RejoinEU (@trishgreenhalgh) January 2, 2021

Meta-commentary:

One problem is the people telling us to just "follow the science" rarely seem to understand the interaction between things science can and has resolved and the unknowns and trade-offs that cannot be resolved by appeals to "The Science." They're often using science as a talisman. https://t.co/eWSGpxDBtu

— zeynep tufekci (@zeynep) January 2, 2021

No future: the English Left in retrospect Al Jazeera

The Future of U.K. Banking Rests on a Process Run by European Politicians Bloomberg

Mass New Year party breaks up in France amid coronavirus fears Al Jazeera. Musical interlude.

Netherlands to vaccinate emergency care workers as soon as possible Reuters
Venezuela: Maduro strengthens his grip on power FT
Biden Transition
Nashville bomber's bizarre writings reveal belief in aliens and lizard people NewsChannel5. The packages arrived by mail, so I'd want to be a little more clear on the provenance.
Realignment and Legitimacy
The Best Book I Read in 2020 Labor Law Lite. "I found Thomas I. Emerson's Young Lawyer For The New Deal for a few bucks online to read during the early days of the pandemic… Emerson was one of the young 'hotshot' lawyers in the New Deal administrative agencies who was recruited by a member of Franklin D. Roosevelt's vaunted Brain Trust." Emerson writes: "I never enjoyed any period of my career more than my five years with the NLRB. I felt a sense of mission, a sense of active struggle against opposition, and a sense of accomplishment. I believed that the work the Board was doing was extremely important. I had believed from the very beginning that the National Labor Relations Act was the key piece of legislation in the New Deal. By establishing the power of labor to organize into associations, the act was creating an institutional force that would support the liberal measures that the New Deal advocated. This would be the most significant organized force in support of the New Deal and in support of the chance in the social, political, and economic structure of the country—which I thought was necessary." • Operational capability. By contrast:

I watched states not be able to build a moderately complex website with 4 years of prep time so I knew there was no way they would come up with a complex vaccine roll out in a few months.

— Jon Walker (@JonWalkerDC) January 1, 2021

'Something Crazy In The Air' (Fried Egg) The Heisenberg Report. "Payment file" is a new term of me.

The Reconstruction of America David W. Blight, Foreign Affairs. "It should be clear to all now that history does not end and is not necessarily going to any particular place or bending in an inevitable arc toward justice or anything else."
Assange
Julian Assange's father says 'greatest fear is they will take him to the US and break him for revenge' Independent
The International Criminal Court: Now Simply Indefensible Craig Murray
Class Warfare
Rule #2 of Neoliberalism:

5/ There were times earlier this year that I tweeted "stay home"— but once I started caring for #covid19 patients, it again became clear that most of the people getting sick could never afford to stay home.

Yes, a few people perhaps were "reckless"; most were not that.

— Abraar Karan (@AbraarKaran) January 1, 2021

The Year That Labor Hung On By Its Fingertips In These Times
Antidote du jour (via):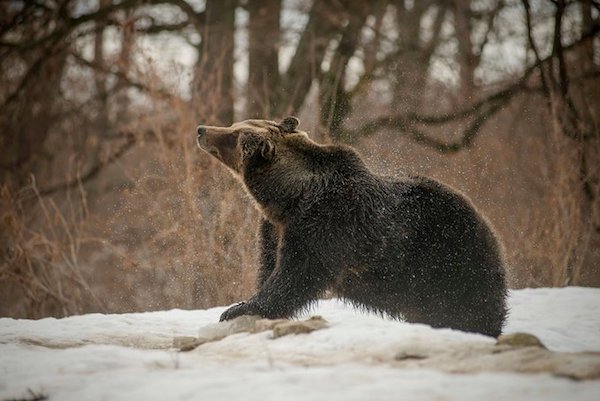 Bonus antidote:
In Qinghai province, a brown bear is released after being accidentally trapped inside a herder's house for three days. pic.twitter.com/dmc9W9gdUm

— Eddie Du (@Edourdoo) January 2, 2021
See yesterday's Links and Antidote du Jour here

Original Source